With Detective Comics #1000 in the can, it's time to start the long trudge towards #2000, one issue at a time, starting with today's Detective Comics #1001 by Peter J. Tomasi, Brad Walker, and Andrew Hennessy. And after Detective Comics #1000 brought us the DC Comics debut of Batman's latest and greatest nemesis, the Arkham Knight, it's time to find out exactly how he's going to "deliver Justice to the Batman" as promised.
And so our story begins, with someone… killing all the bats in Gotham City?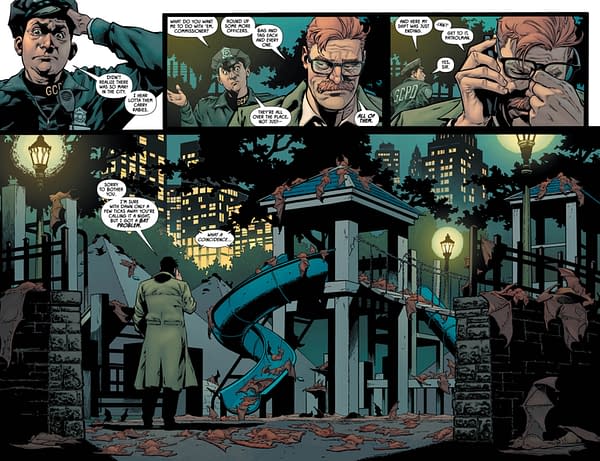 But it's not just regular bats affected by whatever this is. It's also Man-Bats, and She-Bats, (and presumably They-Bats as well), leading Batman and Francine Langstrom to take a trip to the Batatarium at the Gotham Zoo.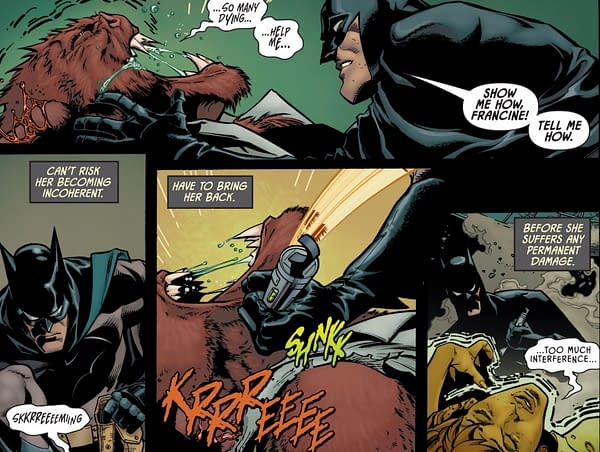 And that's when Arkham Knight makes his move, with an ingenious plan to totally ruin Batman's life, worse than a deadly bee weapon…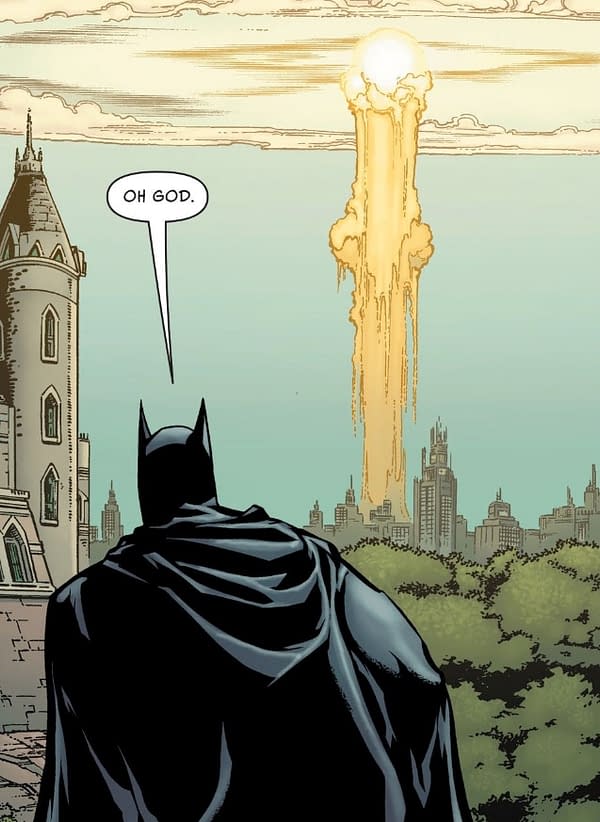 But that's not a nuke, if the mushroom cloud had you fooled. It seems that Arkham Knight has figured out how to really mess with Batman…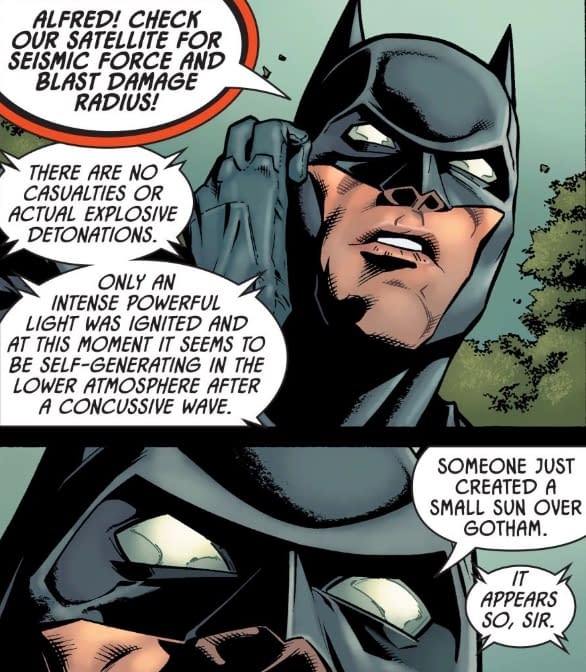 That's right, there will be no more nighttime in Gotham City. And everyone knows that nighttime is the best time to beat the crap out of mentally ill criminals while dressed up in a bat costume. Batman's entire aesthetic is designed for the night. A Batman who operates in perpetual daytime will need to change his entire wardrobe and motif!
Truly, this Arkham Knight is diabolical!
Detective Comics #1001 is in stores now, folks… and Batman will never be the same.
Detective Comics #1001
(W) Peter J. Tomasi (A/CA) Brad Walker, Andrew Hennessy
After 1,000 issues, you'd think Batman could finally have a break…but no: as a new era dawns, he's facing the most dangerous threat of his career! The Arkham Knight has arrived in Gotham City with an entire round table of deadly allies, and their first encounter will leave Batman shaken to his core!
In Shops: Apr 10, 2019
SRP: $3.99
Enjoyed this article? Share it!