Howard Chaykin Thinks He May Get Arrested Over The Divided States Of Hysteria, Out From Image Comics In June Originally announced at last year's Image Expo for the winter just gone, Howard Chaykin's The Divided States Of Hysteria has now been scheduled for June, with Jesus Aburto on coloring, and Ken Bruzenak on lettering.
The Divided States Of Hysteria is set in the aftermath of a dirty bomb that wipes New York City off the map, as what will come to be known as the Second American Civil War shatters the domestic landscape in isolated pustules of violence…and a team of five private contractors is charged with stemming this tide of rage and bringing the bombers to justice.
An America sundered.
An America enraged.
An America terrified.
An America shattered by greed and racism, violence and fear, nihilism and tragedy…
…and that's when everything really goes to hell. The Divided States Of Hysteria is described by Image Comics as "a pulls-no-punches, dystopic suspense story about the dramatic downfall of the most formidable and globally far-reaching government the world has ever seen." In The Divided States Of Hysteria, a deeply troubled America is barely beginning to recover from a profound national trauma, only to be further destabilized by a worst-case terrorist attack.
You can see why it may have been delayed six months. If only to see what happens in real life.
"Black Kiss was banned in the UK and Canada—The Divided States of Hysteria may very well get me arrested here in the good ol' USA," says Chaykin. Image further describe it as "a powerful and profoundly unsettling new series echoing today's political turmoil and the restlessness of a jaded society, Chaykin's The Divided States of Hysteria is poised to upend what readers have come to expect from comics.
The Divided States of Hysteria #1 (Diamond Code APR170684) hits stores on Wednesday, June 7th. The final order cutoff deadline for comics retailers is Monday, May 15th.
---
---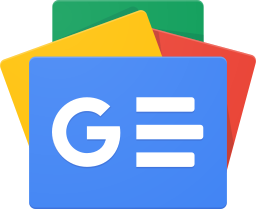 Stay up-to-date and support the site by following Bleeding Cool on Google News today!