Don't make a lacrosse fan angry. You wouldn't like him when he's angry. The Calgary Herald reported that a trip made by Saskatchewan Rush lacrosse fan Kelvin Ooms to Calgary to see the Calgary Roughnecks play his team has seen him banned from any future matches between the two teams, unless he stops dressing as the Hulk.
The 52-year-old fan wears a Hulk mask and Hulk hands, now adding a Hulk bodysuit, supports his team as "Rush Hulk", and last year organised four busloads of Saskatchewan fans to make the trip to see the two teams play. But this year, with a match on Saturday, Calgary has hit Kelvin like the mighty Mjolnir.
Mike Moore, vice-president of the Roughnecks, has described him as a "mascot" and says that visiting mascots are banned because of "potential security issues and safety issues". Apparently the Rush Hulk could "bump into other fans while dancing or cheering in costume and might provoke unhappy responses". Or he may fall down the steps.
However, the Herald pointed out that Saturday's match was the Roughnecks' "Star Wars Party" night in which fans are encouraged to come "party with us, dressed in your favourite Star Wars gear".
In response, Moore says, "They might come as Star Wars characters, but they're not coming as the opposition mascot or unofficial mascot…. That's a big difference."
I initially wondered suggesting that Kevin covers his costume in glue and rolls around in a local hairdressers and comes as a Giant Porg/wookie/Bantha/Ewok/whatever the resulting mess most resembles.
But it seems that the publicity regarding this case has necessitated a bit of a turnaround.
Moore now says, "When he came to us, he was going to have a handler, he needed a dressing room to dress in and he needed other things for his uniform and his act… That's just not something we allow." Also they don't want him leaving his seat.
Ooms says, "It's kind of good news, but we would want clarification on the restrictions," he said. "The restrictions being placed on me aren't typical of an average fan at any kind of sporting event. I don't want to feel like a criminal in the seats."
To be fair, mate, you are dressing as The Hulk, a violent destructive force with the mind of a child. So, you know…
The Calgary Roughnecks play Saskatchewan Rush this Saturday at 7 p.m. at the Scotiabank Saddledome in Calgary, Alberta, Canada. Tickets here.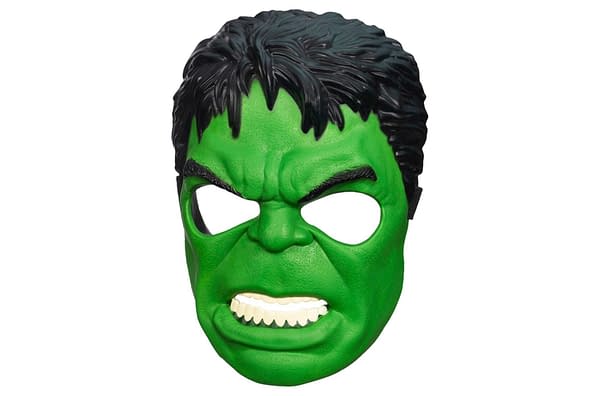 Enjoyed this article? Share it!