Posted in: Comics | Tagged: Alan Moore, Comics, entertainment, from hell, idw, top shelf
---
IDW Buys Top Shelf Comix, Chris Staros Made EIC, Brett Warnock To Leave Comics We haven't had a big comic book company acquisition for a while, not since Boom! and Archaia.
But we understand that IDW has just acquired Top Shelf Comix.
Started in 1997 by Chris Staros, Top Shelf Productions, to give it its official name, has published creator-owned graphic novels, such as League Of Extrardinary Gentlemen, From Hell, Surrogates, Blankets, Essex Country, March and Swallow Me Whole. Top Shelf is a major graphic novel presence in the industry and in the bookstore. They are based in Marietta, Georgia, Portland and New York.
IDW, or Idea and Design Works, was formed in 1999 by Ted Adams, the fourth or fifth biggest comic book publisher in the US, and publishes everything from 30 Days Of Night to innovating the Artists Editions collections to licenses such as Transformers, Star Trek and My Little Pony as well as placing comics in big chain retail stores through the Micro Packs initiative. They have also begun to produce original TV and film projects. They are based in San Diego, California.
As a result of the move, Top Shelf will retain its independent editorial identity and base in Marietta, Georgia, but Chris Staros will now become an employee of IDW, as Editor-In-Chief of Top Shelf Productions. Staros' partner in the company, Brett Warnock, will retire from comics.
The deal was brokered by ex-Diamond VP Bill Schanes, investigating acquisition possibilities on IDW's behalf.
In a press release, Staros states, "We both started around the same time, and when I would watch IDW over the years, as a fellow publisher, I'd see them making smart move after smart move. Now I'm extremely excited to combine their talents and resources with Top Shelf's award-winning literary approach to comics. And believe it or not, the idea to join forces hit us both at exactly the same time. Last year, as I was about to pitch Ted and Greg this 'crazy' idea, they approached me to suggest the same thing! How's that for a good omen? Together, we're going to be able to publish some incredible work. I'm really looking forward to this."
Expect to see Top Shelf's books joining IDW at the very front of Previews very soon, along with FOC ability, wider backlist availability and increased discounts available to retailers. Diamond are currently merging the Top Shelf and IDW stock together.
IDW's Brett Warnock, will retire from comics and focus on his newly launched food and nature blog, but Leigh Walton as Top Shelf's Publicist & Marketing Director, Chris Ross as Lead Designer & Digital Director; and Zac Boone as Warehouse Manager, will remain with the company, now employees of IDW.
Creators' contracts will remain unchanged, including royalty and payment agreements, and they state that the acquisition will help keep the books in print. Famously Alan Moore has a special clause in his contracts now giving him withdrawal rights in case any of his publishers are bought out by another, but it is unlikely that such a move will have occurred without the conversation being had.
Whether any money actually changed hands in the acquisition was not disclosed. But San Diego, Chris? Hyatt bar? You're buying….
---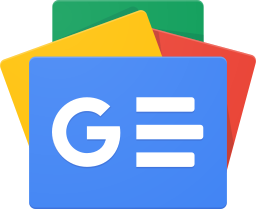 Stay up-to-date and support the site by following Bleeding Cool on Google News today!