If at first you don't succeed, try, try again. With that motto in mind, IDW is try, trying again with a new Rom series, following up on the 2016 series that ran for fifteen issues. This one will be called Rom: Dire Wraiths, and though the publisher teased it at the IDW and Hasbro SDCC panel on Thursday, no creative team was announced.
According to a report from Newsarama, the series kicks off with Dire Wraiths arriving at "the history 1959 moon landing by United States' NASA," which we assume to actually mean "the historic 1969 moon landing," which was the famous first crewed moon landing by NASA. The United States tried and failed to land unmanned craft on the moon as early as 1958, but it was several years before they managed to even achieve "impact" landings of unmanned craft. The Soviet Union did manage to "land" a craft on the moon in 1959, but by land in this case they really mean "crash," as it was also an "impact" landing of unmanned craft. No other details have been revealed at this time, but IDW has more panels this weekend so perhaps we'll learn more.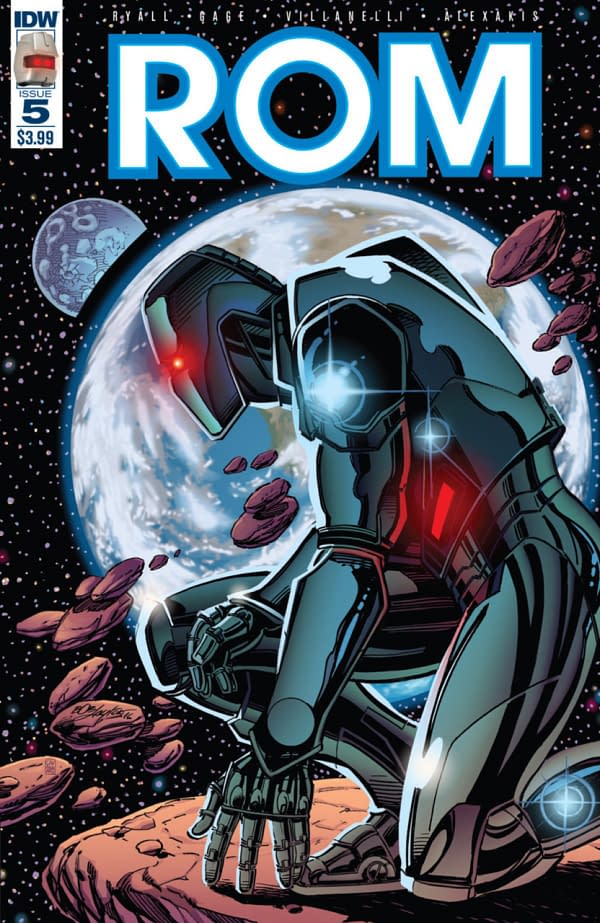 Enjoyed this article? Share it!