Image Comics today announced a new comic by Justin Jordan and Rebekah Isaacs in a press release that's sure to drive home the sadness we're all feeling in anticipation of the looming end of Game of Thrones. The new comic is called Reaver, and Image has loaded the announcement with Game of Thrones references, including referring to it as a "new fantasy comic for the Game of Thrones fan" in the headline as well as noting that the comic will come "just in time for fans anticipating Game of Thrones withdrawals."
"This announcement truly marks a turning point in the comic book marketing paradigm," explained renowned comixologist Professor Thaddeus T. Puffinbottoms. "Lots of comics have marketed themselves as being 'like Game of Thrones,' but this is the first one to specifically play on the sense of loss millions of fans are experiencing as the beloved TV drama enters its final season."
Professor Puffinbottoms went on to say that we can likely expect dozens more comics to claim to fill the empty hole in our culture that Game of Thrones leaves behind, but Reaver will always be known as the first, an accomplishment that no other comic will be able to surpass. "That is, until the first comic marketed at being similar to one of the multiple Game of Thrones spinoffs," Puffinbottoms added.
At press time, Mark Millar was furiously working on a comic that would appeal to fans of the Game of Thrones spinoffs, vowing never to be outdone again.
Check out the press release below.
BUFFY THE VAMPIRE SLAYER'S REBEKAH ISAACS TEAMS WITH LUTHER STRODE'S JUSTIN JORDAN ON A GRIM, NEW FANTASY SERIES FOR THE GAME OF THRONES FAN IN REAVER

PORTLAND, OR 04/16/2019 — Just in time for fans anticipating Game of Thrones withdrawals, comes an all-new, dark fantasy series by Justin Jordan (Luther Strode) and Rebekah Isaacs (Buffy the Vampire Slayer) titled, Reaver. The new series is set to launch from Image Comics/Skybound this July.

The continent of Madaras once promised a new start for settlers, but 200 years after its discovery, the war rages on. Deep within this savage and untamed land, a darkness builds that must be stopped at all costs.

To do so, the Imperials assemble six of its most despicable prisoners—a turncoat, a skin eater, a sorcerer and his bodyguard, a serial killer, and the Devil's Son—the only ones who can stop the end of the new world. They are Hell's Half-Dozen.

In the exclusive scoop on the series announcement, Jordan told Polygon: "If you like your fantasy grim, dark and bloody, Reaver is the book for you. I've been working on this for years, and it's finally time to see the gory baby that Rebekah and I have created."

Isaacs told Polygon, "Working on this book was like playing the best kind of D&D campaign—the characters are crude, rude, and entirely unpredictable. They are a DM's worst nightmare! I loved the combo of a Grindhouse feel in a high-fantasy setting. It made this blood-and-gore-lovin' artist very happy."

Reaver #1 by Becky Cloonan (Diamond Code MAY190027) will hit stores on Wednesday, July 10. The final order cutoff deadline for retailers is Monday, June 17.

Reaver will also be available for purchase across many digital platforms, including the official Image Comics iOS app, Amazon Kindle, Apple Books, comiXology, and Google Play.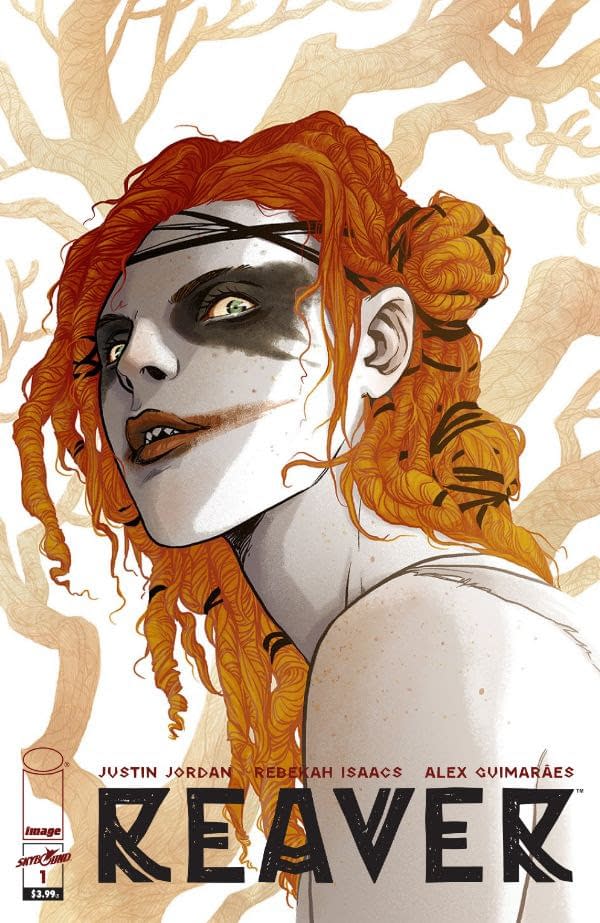 Enjoyed this article? Share it!