In the wake of news that Gerry Duggan and David O'Sullivan's Analog has been picked up by Lionsgate for a movie adaptation with John Wick director Chad Stahelski and Colony creator Ryan Condal attached, Image Comics is offering unsold C2E2 variants of the comic's first issue. Presumably, the variants would otherwise have been shipped overseas to people in need, like the t-shirts and hats for the losing team in the Super Bowl, but now you can buy them instead and pretend to be all cool like you went to C2E2 this year when you really didn't. Your friends will never know!
Image says that releasing the variant will "keep up with fan enthusiasm and building interest in the hot new series." Analog #1 C2E2 Variant is set to hit stores on June 20th, and final order cutoff is Monday, May 28th, so let your retailer know if you want to order one.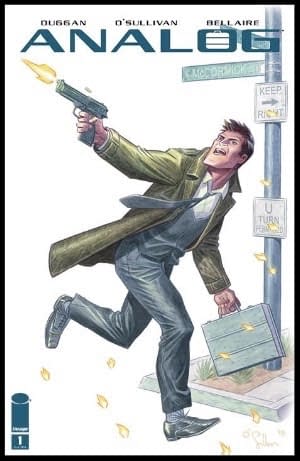 Enjoyed this article? Share it!