First announced at Image Expo in February, Image Comics is bringing an English translation of Mirka Andolfo's Contro Natura to North America this July. Called Unnatural in American, the first issue is set to hit stores on July 4th, with a final order cutoff of June 11th. We know what you're thinking: it's an Italian comic, so must be a sex book, right? How dare you jump to conclusions! Just kidding. Of course it's a sex book, or, as the press release puts it, a "gorgeous sensual fantasy."
"This is my first time as a creator in the American comic world, and I can't describe how thrilled I am!" said Andolfo in the press release. "UNNATURAL is a series I worked on with passion for the last three years, and I'm happy that readers in the U.S., who're used to seeing my art on comics written by other people, will be able to find a book I wrote, illustrated, and colored—because, to me, 'Mirka the Creator' is as important as 'Mirka the Artist.'"
"And in addition, to improve everything, I'm so excited to have the chance to be published by Image Comics," she continued. "It could not have been better."
Here's the description:
In UNNATURAL, a totalitarian government patrols the personal lives of its citizens, punishing transgressors who engage in "unnatural" relationships. According to this regime, individuals may only enter into relationships with those of the same race, and different gender, as themselves.

Sweet, unassuming pig girl Leslie dreams of something different for herself. But her dreams are becoming dangerous—they've begun to involve a mysterious wolf, for starters. And when she wakes, she could swear she's being watched…
Check out some preview pages below: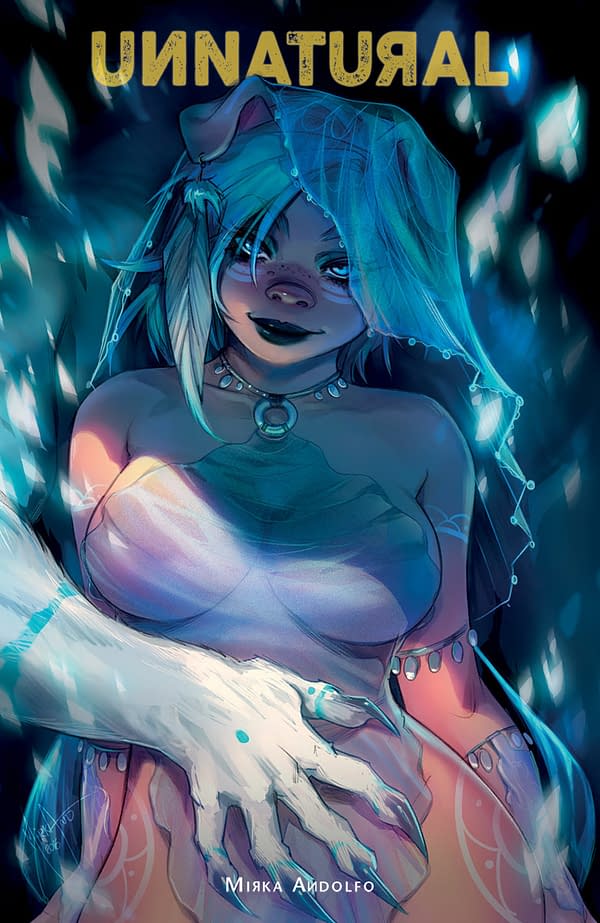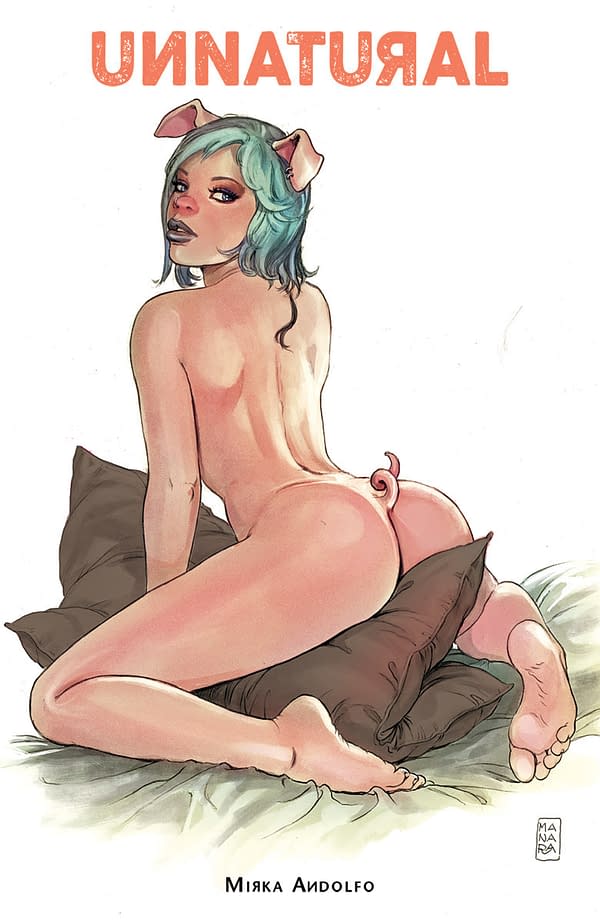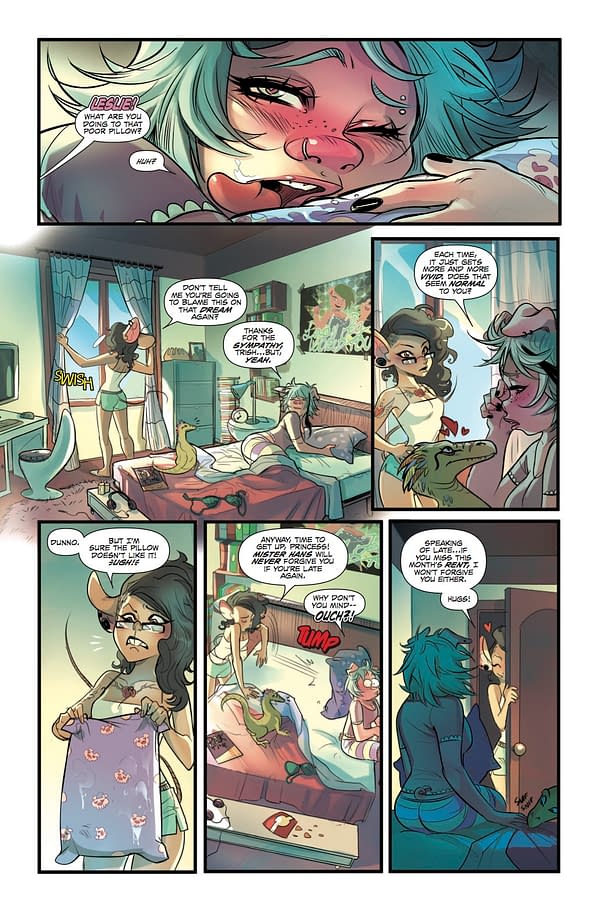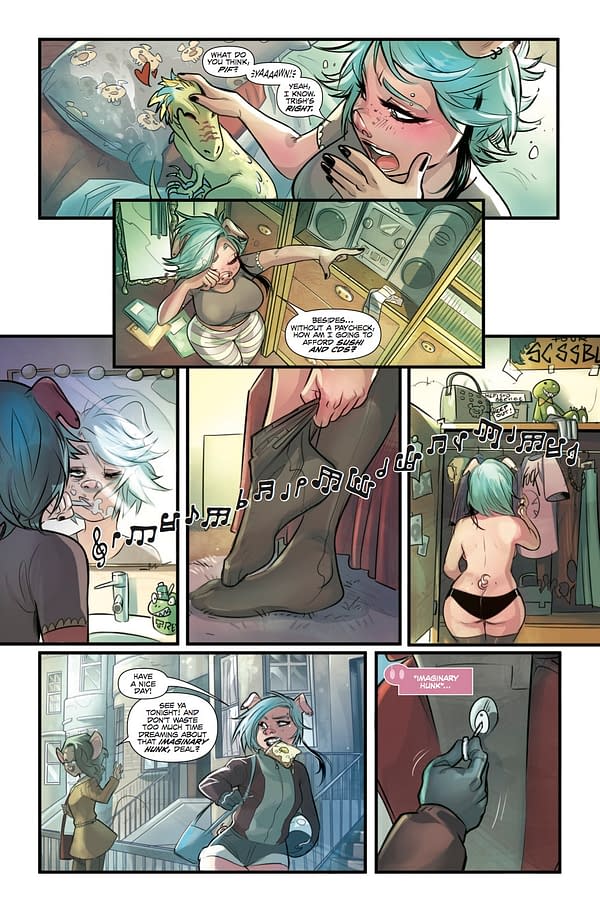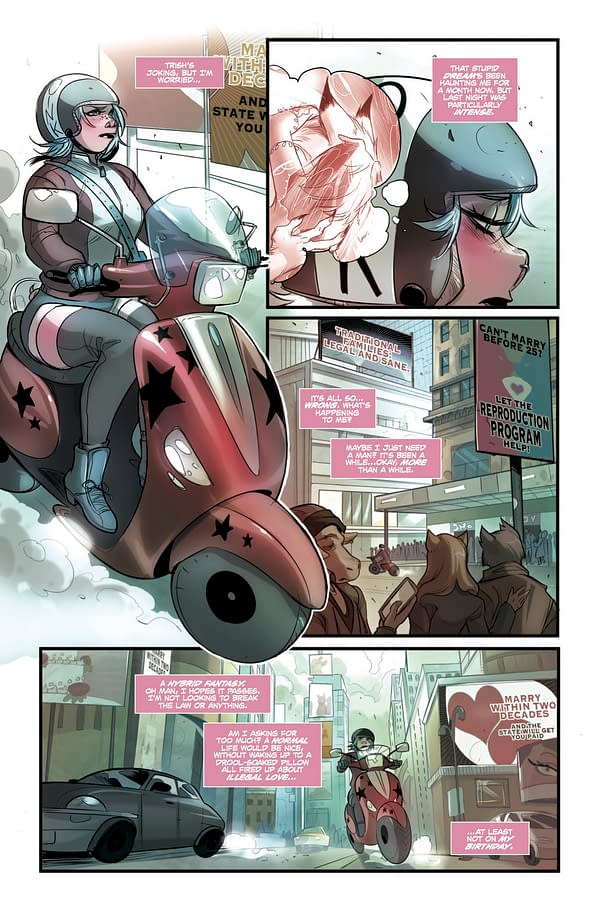 Enjoyed this article? Share it!