Impeachment in the Dark Multiverse in Flash Forward #2 [Preview]
President Donald Trump has decried the impeachment inquiry being conducted by Democrats in the House of Representatives as a witch hunt and treason, but as we see in this preview of Flash Forward #2, Trump doesn't know how good he's got it!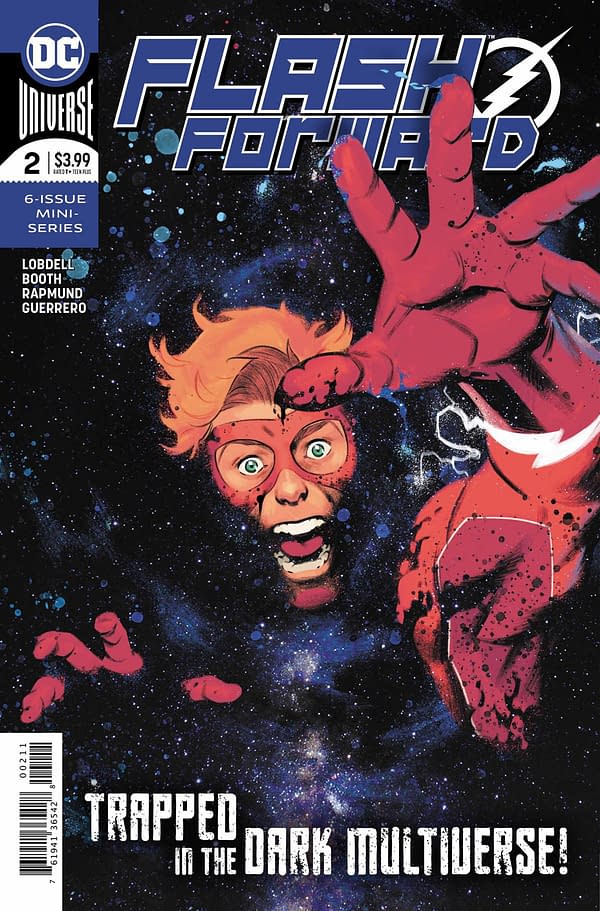 After murdering a bunch of people in Heroes in Crisis, Wally West wasn't feeling much like a hero, but that didn't matter as he was thrust into a quest to save the multiverse anyway in Flash Forward #1. That brought him to an alternate Earth, directly into the Oval Office of Solitude, where the president… is Superman?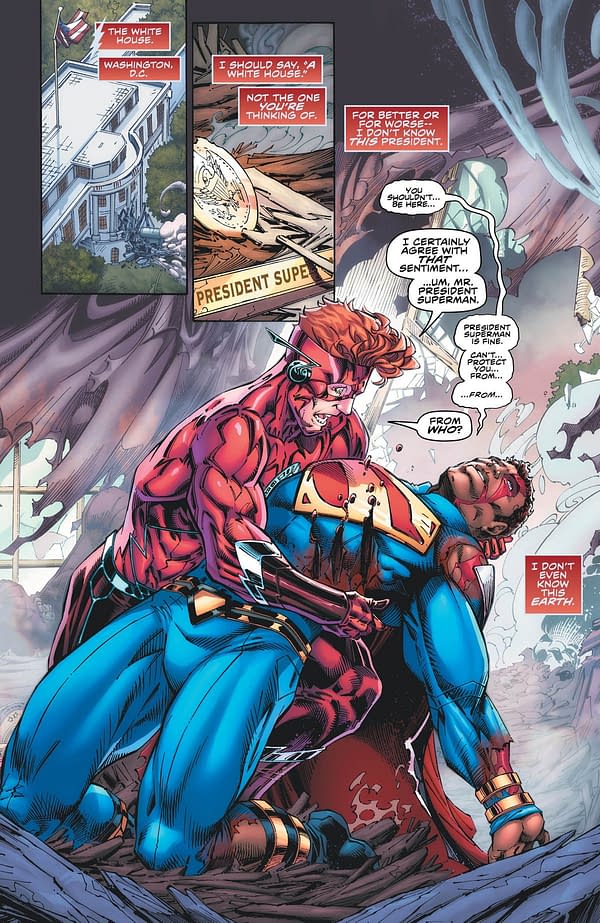 And it looks like President Superman is undergoing impeachment proceedings in his world as well… except it looks like the House, in this case, is empowered with more than just normal subpoenas.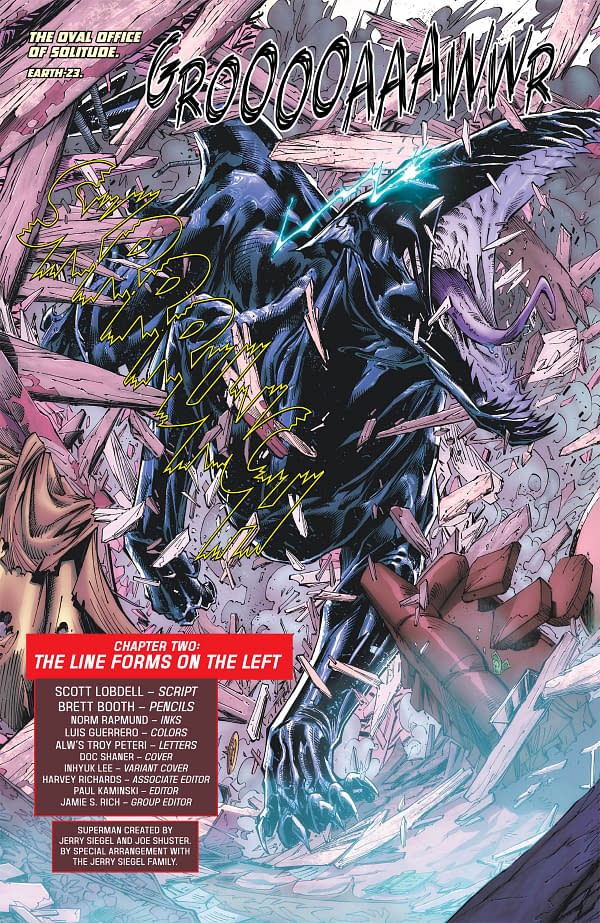 Thankfully, Wally is there to save the day…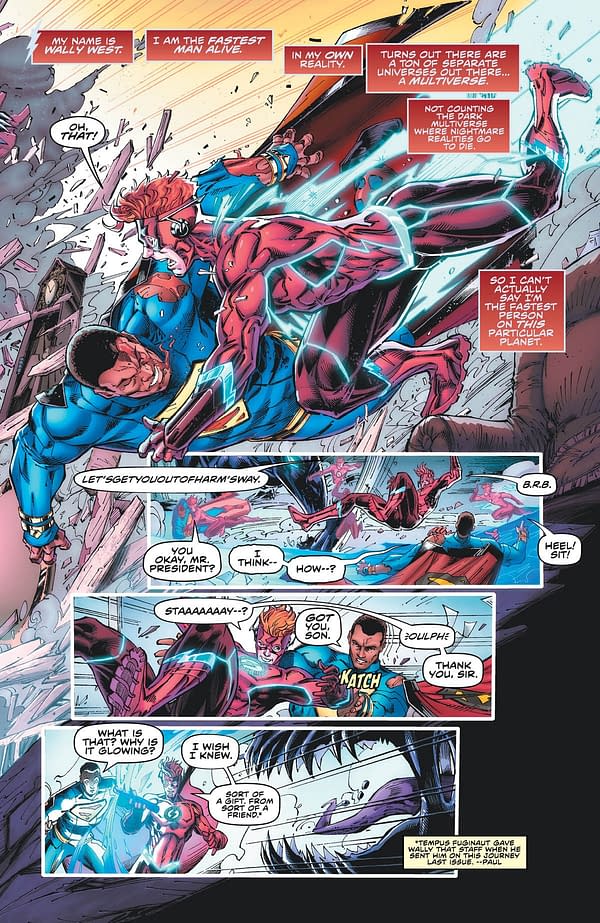 …and provide some much-needed obstruction of justice.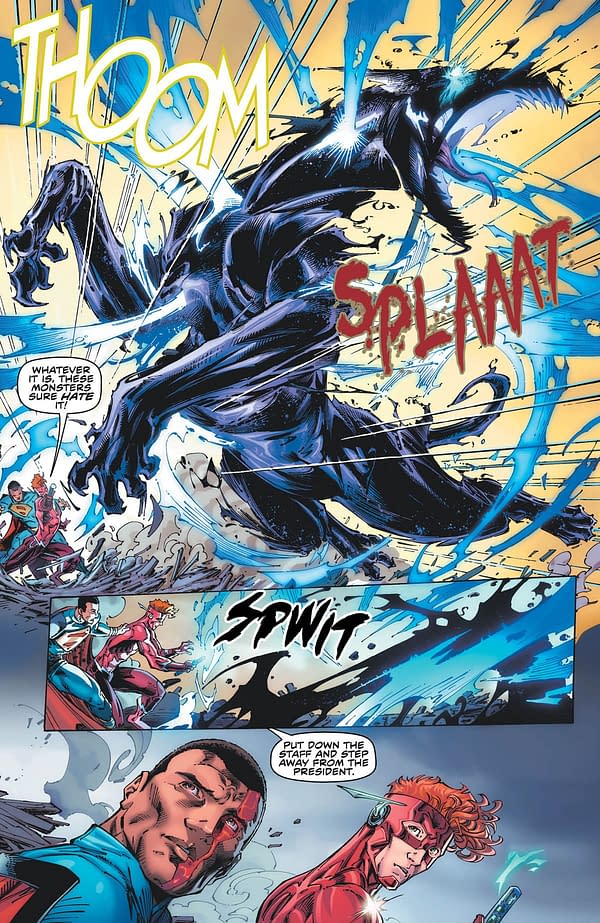 After the subpoena is defeated, only then do the president's allies in the Senate show up.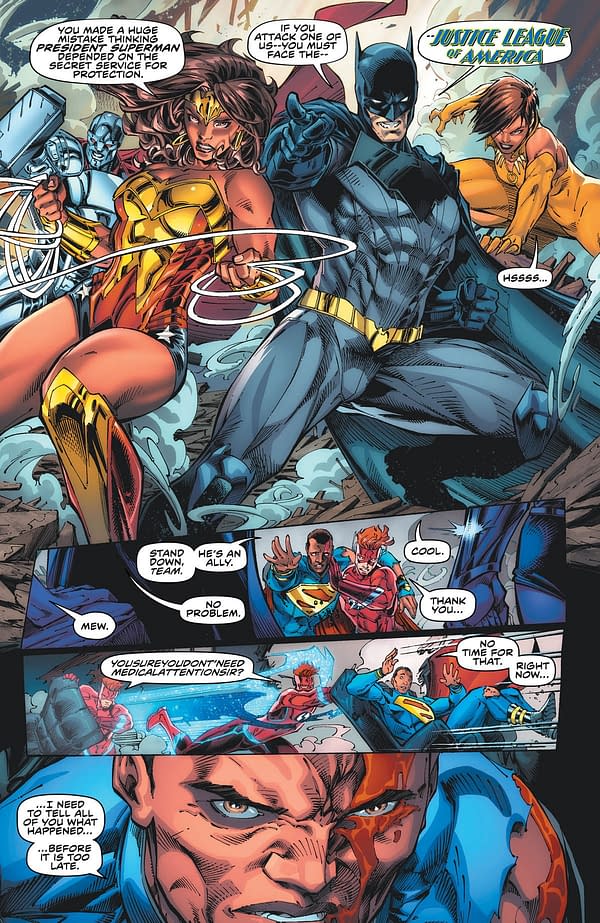 President Superman runs some of his upcoming tweets by the JLA for proofreading, showing this really is a different universe.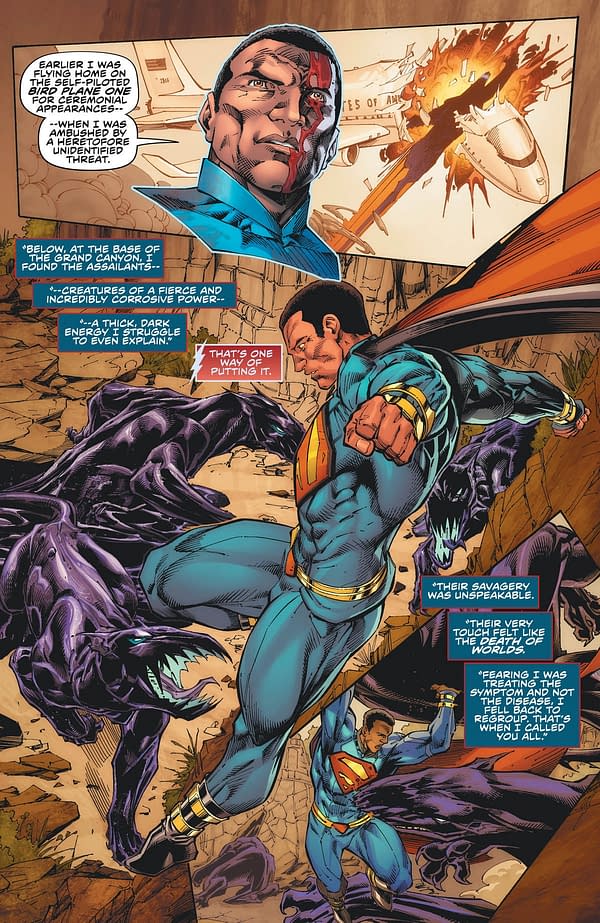 For more politics in your comics, be sure to pick up Flash Forward #2 in stores on Wednesday.
H/t to Superhero Hype for the EX-X-XCLUSIVE preview.
FLASH FORWARD #2 (OF 6)
AUG190518
(W) Scott Lobdell (A) Brett Booth, Norm Rapmund (CA) Evan Shaner
When the border between the Multiverse and the Dark Multiverse starts to buckle, who do you turn to? The answer: Wally West. Once the Fastest Man Alive, he's now a man with nothing left to live for. Will Tempus Fuginaut's chosen champion rise to the occasion and fight back the demons of the darkness, or will Wally's own demons win the day?
In Shops: Oct 16, 2019
SRP: $3.99