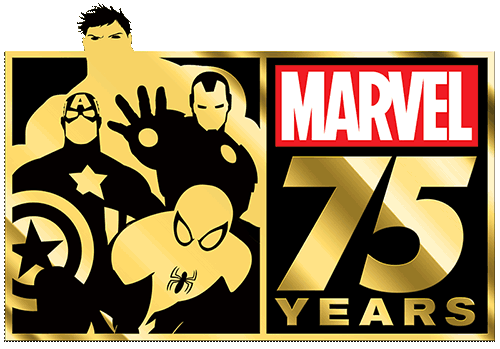 A mixture of news, rumour and more mindless speculation… how are Marvel's ongoing titles looking right now? Which will stay, which will go and which will… transform??
Ending
Cyclops (Likely to end after Black Vortex.)
All-New Ghost Rider (Looks like #12 is the end.)
Nightcrawler (seemingly done by #12)
X-Force (likely to end at #16?)
Avengers World (Mostly be redundant after the pre 8 month later arc)
Deathlok (sales are already bad)
All-New Invaders
Secret Avengers
Relaunched
Hulk (The Omega Hulk storyline ends just before Secret War.)
Avengers (Relaunch with new creative team.)
The Punisher (As per previous rumours, into two books.)
X-Men (Wilsons arc ends just before Secret War. Will she return for the relaunch?)
Captain Marvel (Can't carry on at that sales level, relaunch, something to take advantage of the film news?)
Miles Morales: Ultimate Spider-Man (Seems likely he will be relaunched in the MU)
New Avengers (New creative team, probably new concept)
Black Widow (Marvel seem committed to this book for obvious reasons. A relaunch to try and increase sales is inevitable)
Nova (Marvel really want people to like this guy, relaunch inevitable)
Amazing X-Men (Just treading water at the minute, maybe relaunched with new title and creative team. If you were going to put Claremont anywhere it would be here)
Daredevil (New creative team due, relaunch inevitable, new Daredevil? Maybe sighted Daredevil?)
Deadpool (Following the Death Of Deadpool)
Inhuman (Totally a given, more than likely relaunched as Inhumans)
Continuing
Amazing Spider-Man
Angela: Asgard's Assassin
Ant-Man
Rocket Raccoon
The Unbeatable Squirrel Girl
Uncanny Avengers
All-New Captain America
Bucky Barnes: The Winter Soldier
Guardians 3000
Guardians Team-Up
Moon Knight (Cullen Bunn and Ron Ackins will be starting a run on Moon Knight with #13. This should make it clear to fans what the plan always was for the title: new teams for discrete six issue runs…)
Ms. Marvel (will be mid arc when Secret War ends)
Silver Surfer
Thor
Spider-Woman
Captain America & The Mighty Avengers (for as long as it lasts)
Legendary Star-Lord
Magneto
Silk
Uncanny X-Men
All-New X-Men
S.H.I.E.L.D.
Spider-Gwen
Spider-Man 2099
Superior Iron Man
Unknowns
Wolverines (May be where the weekly series ends. it seems odd to stop and restart a weekly series for 4 months, more likely to reach it's natural conclusion sppinning off into new Wolverine series)
Guardians Of The Galaxy (This would be a good point to give the book the new #1 it didn't get when the film came out)
Fantastic Four (Although it's ending Tom Breevort seems to strongly hint at some kind of post-cancellation existence)
Loki: Agents Of Asgard (Marvel seem commited to this but could beneift from more sales)
Spider-Man & The X-Men (Rumours are this is a rotating creative team book anyhow, might carry on, might get renamed, might get relaunched.
Iron Fist: The Living Weapon (Low sales, probably done around #12? Netflix may be its saviour…)
Storm (Comments by Axel suggest it won't make it past Secret Wars)
Enjoyed this article? Share it!