Posted in: Comics | Tagged: Comics, dan didio, dc
---
In Praise Of: Dan DiDio
Of late, there has been a semi-popular meme going round the net. It goes by the hashtag #FireDiDio. People so incensed that they are not getting a particular comic book in the particular way that they would like, rather than looking elsewhere for one they might prefer, are calling for the man to lose his job.
It's not the first time. A few years ago, there was such a similar groundswell of fan support for taking away the man's livelihood, that Deadline printed that it was happening. Something I felt I had to correct.
But before we go through the whole game again, here are a few things to consider.
Dan DiDio is a success story for both DC Comics and the comics industry as a whole. He had been trying to make the New 52 launch happen before, specifically after the conclusion of Final Crisis but was stymied by his then-boss, Paul Levitz. When Levitz was dropped and DiDio promoted, it was only a matter of time. The New 52, entirely Dan DiDio's pet project turned around a comic book market that was slipping away, losing sales month after month. It wasn't just DC, everyone gained, especially Marvel. Then Marvel did their me-too event with Marvel Now and, in the last two years, we have seen rapid and repeated growth in the print market, not just bucking the national trend but kicking it in the nuts. Dan DiDio saved the comic book industry as we know it, if you read those kind of comics at all you owe him some fucking gratitude.
DC marketshare has slipped of late, it's true. But in cold hard stats, look at what has happened. From January 2013 to August 2013, comic sales are up over 9% on the same period in 2012. And they are up over 20% on the same period in 2011, before the New 52. That period was down 4% on 2010. And the market had been falling for some time. The New 52 turned that around completely. And that was all Dan. DC has slightly more marketshare than they did back then, around 30%, but it's of a market that has risen around a third in size from its nadir. And that's without counting bookstore and digital sales, also on the rise.
Which is handy, because expectations from on high are… high. DiDio is under serious pressure to deliver on DC's brands and IP, hence the existence of Before Watchmen, and all the deals that had to be done to deliver Sandman: Overture. Every comic has to be seen for potential exploitation as a cartoon, a toy, a statue, a TV show, a film, a game.
And Dan DiDio is the one spinning those plates, keeping all fifty two in the air. And many people's livelihoods in the process. For a while now, DC has been a Warners executive decision away from closing the company and just farming out the licenses. Dan DiDio is the man who has been holding it all together, and keeping the DC Universe in one place. And doing it all with good grace, good humour, while hundreds on Twitter call for his head.
Part of keeping the plates spinning, is maintaining a DC Universe for the future. So he's keeping superheroes single, partly for story reasons, but also so the characters are kept unageing, preserving the "illusion of change". And yes, he meddles, he changes his mind at the last minute and infuriates many a creator to the point that they walk off the book. But he has different priorities, his job is to look at the big picture – even if it looks often as if he's obsessed with the detail.
When DiDio ascended at DC, he was given the nickname Shooter (by people like Mike Carlin who really didn't like Jim Shooter) for his micro-managing habits. After a series of unpopular decisions, that was changed to Jemas. It wasn't meant to be an improvement.
He's a showman, he's a boss, he may on occasion verge on the bi-polar. But dammit, I like the man. The comics I like, I read. Those I don't, I'm less likely to. Instead, I buy something else. Saga, Hawkeye, Soap Division, Verity Fair, there's plenty to choose from.
And that's a very valid way to voice your approval or disapproval of a comic. With your wallet. Expressing your views, loud and proud, it's free speech at its best. But I'd spare a thought before you call for the man's head, not for espousing racist views, not for sexually harassing staff, not for abusing gay workers, but for editing a comic book in a different way than it used to be.
Because DC Comics sales are still up. It appears that for all the sound and fury of #FireDiDio, people are still buying the books. More than ever before. And Warners are likely to listen to dollars more than they will hashtags.
Oh and as for Stephanie Brown? He has a plan…
---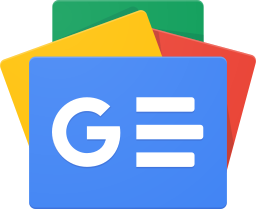 Stay up-to-date and support the site by following Bleeding Cool on Google News today!