"Incoming" – Marvel Comics' Big December 2019 Event Revealed at D23
We're still piecing together a report from CB Cebuslki and Tom Brevoort's big D23 run through of Marvel history. But they ended with a big tease for a new Marvel comic for December, to be called Incoming.
We have seen this logo before at San Diego Comic-Con for December. And now we know the big Marvel Comics event for December. Incoming And this mystery teaser.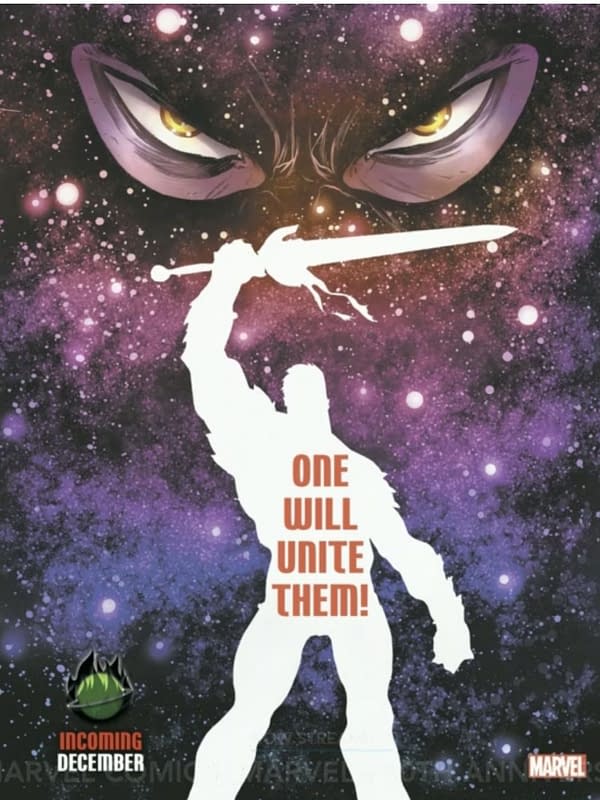 Incoming. A barbarian figure? With a sword? Could it be a symbiote? A necrosword? An Asgardian sword? it does seem to be crackling somewhat?
Any theories? Could it be Hulking uniting the Skrull and the Kree? Has Marvel got the rights to He-Man And The Masters Of The Universe comic books now? Sound out…