Incredible Hulk Suicide Page Pulled by Marvel From Print Edition of Last Call
This week saw the release of The Incredible Hulk: Last Call by Peter David, Dale Keown and a brace of inkers. It was another runaround for the pair who created such a well loved run on the Incredible Hulk for Marvel's 85th Anniversary year. But it looks like there may have been some last minute editorial changes – and we can see the fingerprints. Because this is the page that both the print version and the digital version contain.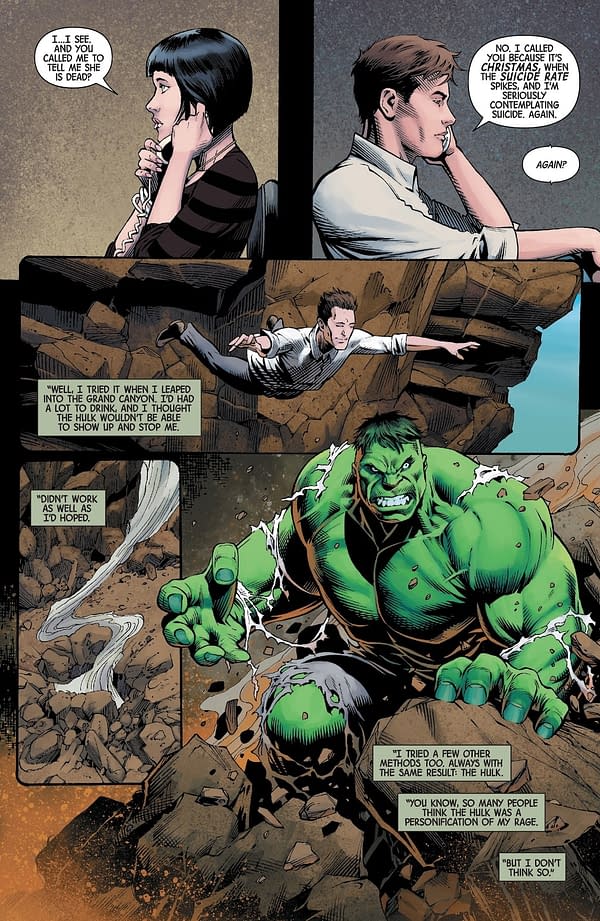 But in the digital version, this is the page that follows.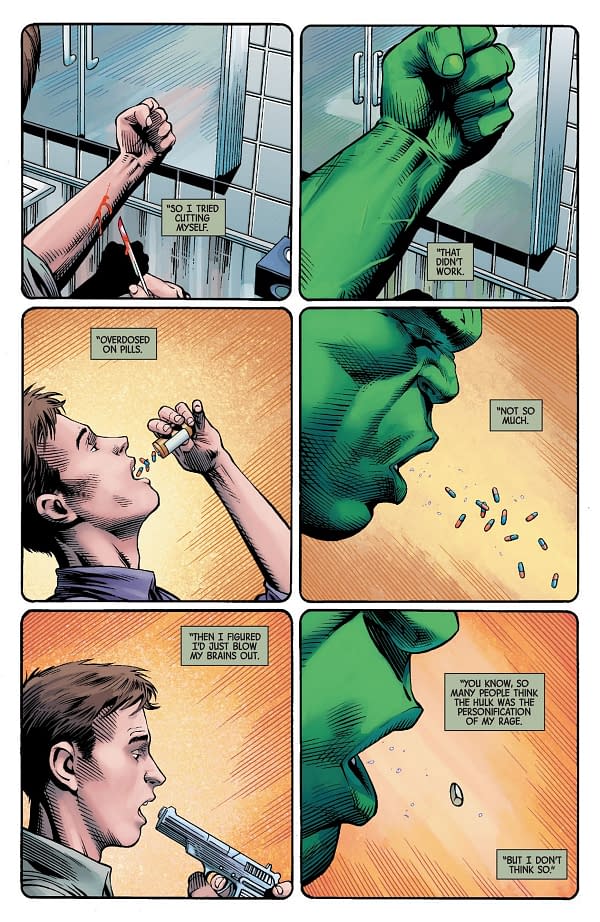 Then both follow with this page.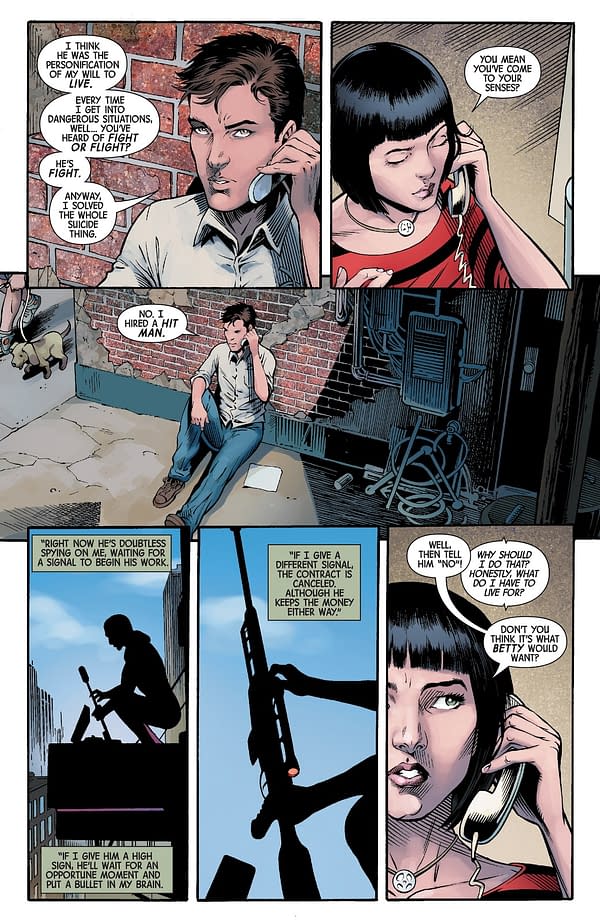 And while the digital version keeps that middle page, the dialogue from that page has been replicated on the previous page. It looks like Marvel meant to pull the page from digital as well as print, but did not. One can presume that it's over the very accessible methods of suicide shown on that page, rather than the Grand Canyon version, the only one that saw print. But that sadly removes a direct reference to previous Hulk stories.
Specifically the cliffhanger to the first issue of Startling Stories: Banner by Brian Azzarello and Richard Corben and its resolution.
This turned up in the movies as well. In Avengers, Mark Ruffalo said 'I put a gun in my mouth and the other guy spat the bullet out' which also referred to a deleted scene in The Incredible Hulk movie in which Ed Norton's Bruce Banner and Hulk did just that.
The clips run below:
But too much it seems for modern comic book sensibilities, with the possible danger of copycat scenarios…
INCREDIBLE HULK LAST CALL #1
(W) Peter David (A/CA) Dale Keown
HULK LEGENDS, PETER DAVID & DALE KEOWN, REUNITE!
In his twelve-year stint on THE INCREDIBLE HULK, Peter David redefined the Green Goliath for generations of fans and creators. Artist Dale Keown drew some of that run's most beloved and influential issues. Now the pair return to their incredible collaboration for a special oversized one-shot issue! Bruce Banner is tired of being the Hulk. Heck, he's tired of being. But just when he's about to lose all hope, a miracle occurs: a fight worthy of the Incredible Hulk.
Rated T+In Shops: Jun 05, 2019
SRP: $4.99