Infinity Countdown: Champions #1 Review – Earnest and Dedicated Heroes
[rwp-review-recap id="0"]
Nova Sam Alexander receives a distress signal from a Nova Corps outpost in the far reaches of space. Warbringer, a Chitauri with immense strength and rage, has laid waste to the outpost. Sam is ready to face the monster alone, but he contacts the Champions just in case. They insist on helping Sam in this endeavor, and this mission leads them to Chitauri Prime, where they encounter the Warbringer.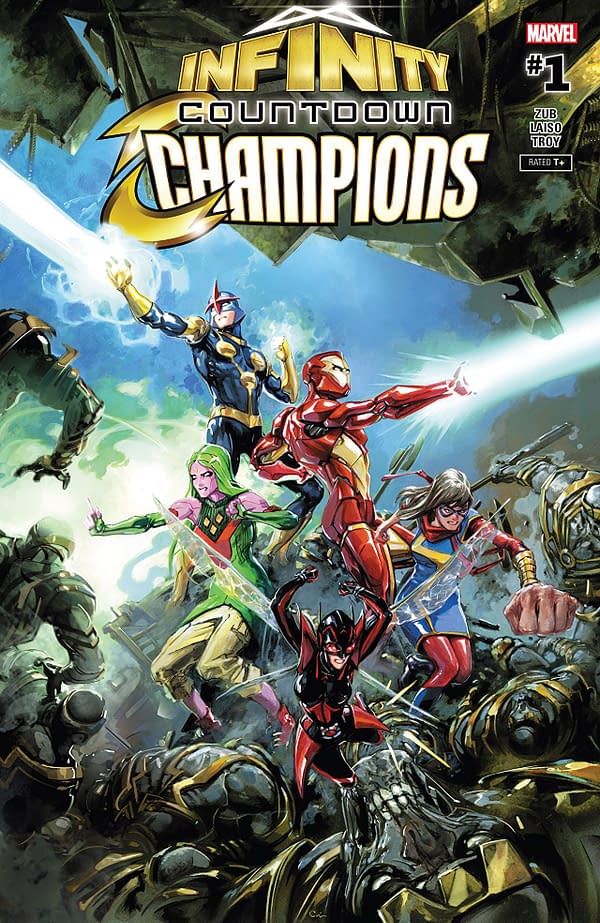 Infinity Countdown: Champions #1 chases up the Chitauri angle of the big battle from the mainline miniseries. It's also surprisingly earnest and presents its story as a personal mission for Nova.
He feels like everything Warbringer does is on him because he's failed to bring him to justice in the past. Meanwhile, the Champions themselves just want to support their teammate. Sam is usually the cocky one with a fast mouth, so it's a refreshing change of pace to see him take this threat so seriously.
Warbringer's mission is a change of pace for this character too. He has returned to Chitauri Prime to rectify a perceived wrong made by another party. I won't spoil it, but if you look at the cover to Infinity Countdown: Champions #2, you'll see who it is.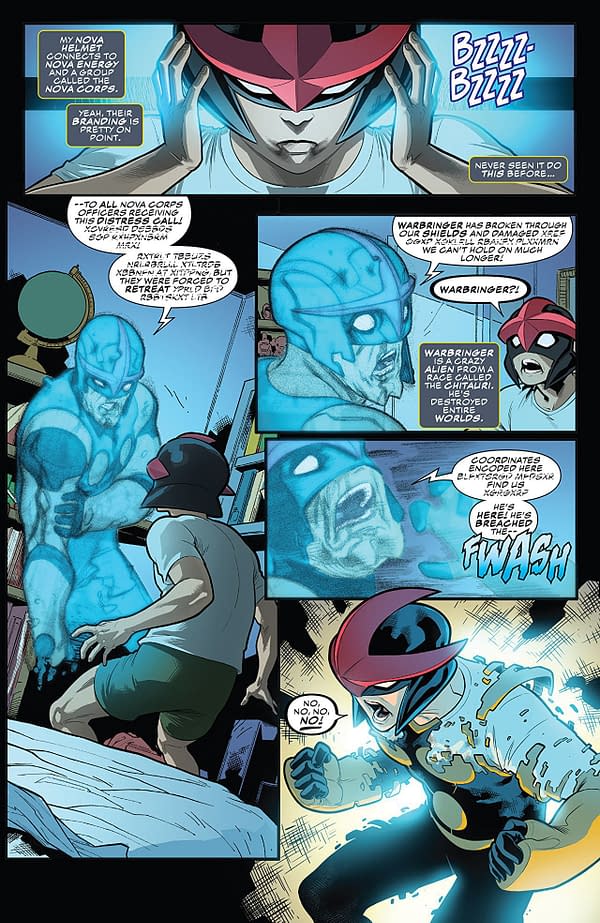 Emilio Laiso is the artist on this endeavor. The style looks good and fits this optimistic group of young heroes. It focuses on soft edges and fluid motion, and it creates a nice flow from page to page. Andy Troy covers the color art, and the palette used is a bright and eye-catching mixture of bright blues and golds and darker blacks and purples. It looks great.
Infinity Countdown: Champions #1 is a nice first step for this tie-in two-shot. Its characters are endearing, it's story compelling, and the art is solid and fitting for the narrative. This one comes with a recommendation. Check it out.
[rwp-review-ratings id="0"]
[rwp-review-form id="0"]