Back when Marvel Comics was first promoting the Infinity Warps characters, they used the hashtag #WhoGetsWarped to introduce such people.
#WhoGetsWarped? pic.twitter.com/TSESfINi43

— C.B. Cebulski (@CBCebulski) June 18, 2018
Like that. And because I can't resist a challenge, I wanted to join in as well. So I did.
#WhoGetsWarped can anyone play? @humberto_ramos @Marvel @bleedingcool pic.twitter.com/2hTFmSYJgo

— R҉i҉c҉h҉ ҉J҉o҉h҉n҉s҉t҉o҉n҉ (@richjohnston) June 18, 2018
Though I wasn't expecting just how that would go down today… with Infinity Wars #3.
Blimey.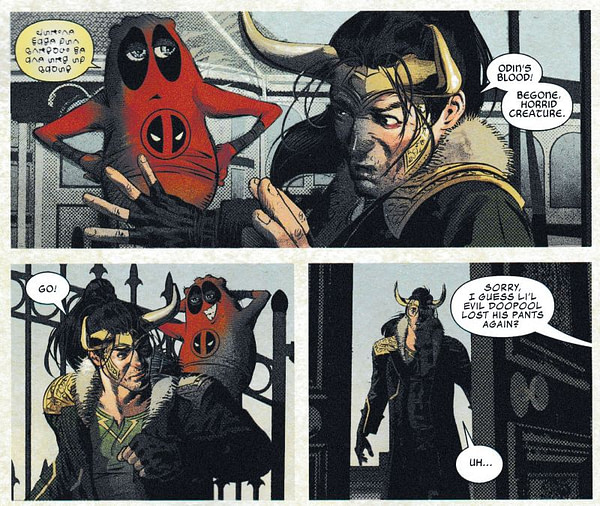 Where do I send the invoice?
I'm sure we will talk more of Infinity Wars #3 today, but in the article where I first ran Doopool, I also wrote this,
My most outrageous thought is that this is how they will replicate the Infinity Gauntlet moment where Thanos snaps his fingers in the upcoming Infinity Wars series. Reducing the population of the universe by half – by merging one half with the other.
Well…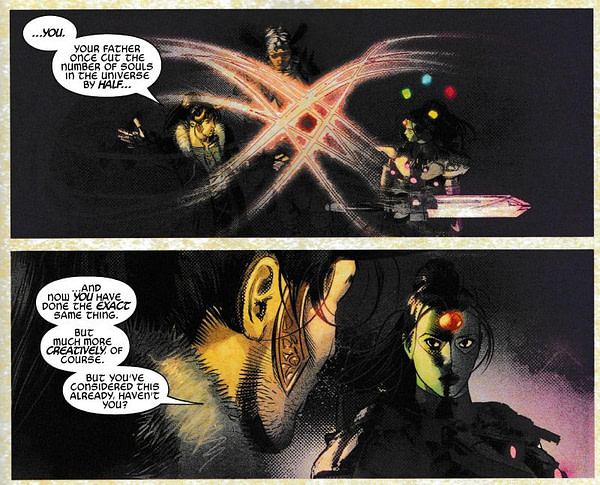 …nailed it. YEah, okay, that's payment enough. Infinity Wars #3 is published today… any chance we'll get Aunt Melinda May in #4?
#WhoGetsWarped okay, just one more… @humberto_ramos @Marvel @bleedingcool pic.twitter.com/ZtOW4xQAQh

— R҉i҉c҉h҉ ҉J҉o҉h҉n҉s҉t҉o҉n҉ (@richjohnston) June 18, 2018
INFINITY WARS #3 (OF 6)
(W) Gerry Duggan (A/CA) Mike Deodato
WHO ARE THE INFINITY WARPS?
With Requiem tearing through the Marvel Universe, Loki whispering around its fringes and a new threat looming to devour everything, the very fabric of reality warps around the heroes of Earth… and the only way through winds through infinity itself! Rated T+In Shops: Sep 12, 2018 SRP: $4.99