International Iron Man Doesn't Know Much About Geography – Or History
International Iron Man Doesn't Know Much About Geography - Or History
---
International Iron Man #1 is published today. A few days ago Bleeding Cool pointed out how Tony Stark now seemed to be going to Cambridge University – in a town that, for some unexplained reason had a load of East London West Ham United fans chanting in a pub.
Well, with the publication of the actual issue today things get more confusing.
Previously, in the established Marvel Universe, Tony Stark went to MIT as a student – which is in Cambridge, Massachussets rather than Cambridge, England. Could this have been where the confusion began? There are possibilities of international transfers between colleges, and this could still fit… but it does seem more of a permanent thing by the language. But it gets worse. Because it seems that in International Iron Man – Cambridge University… is in London. They walk out of a pub supposedly in Cambridge (with West Ham supporters) onto the South Bank of London. I know.
Here's a map to help point out the obvious flaw in this scene. That's how the Tour De France did it in 2014, and I know I may be increasing needless confusion into this by telling some readers that, yes, the Tour De France does indeed sometimes take place in England.
I mean, it might make more sense that there are West Ham supporters there – but makes a lot less sense that they are at Cambridge University as we were previously told.
UPDATE: Brian Bendis has tweeted a response to this issue.
It does indeed, Brian. Cambridge University dormitories are in… Cambridge.
But it's not just geography that's an issue. We are told that this story takes place twenty years in the past. And yet….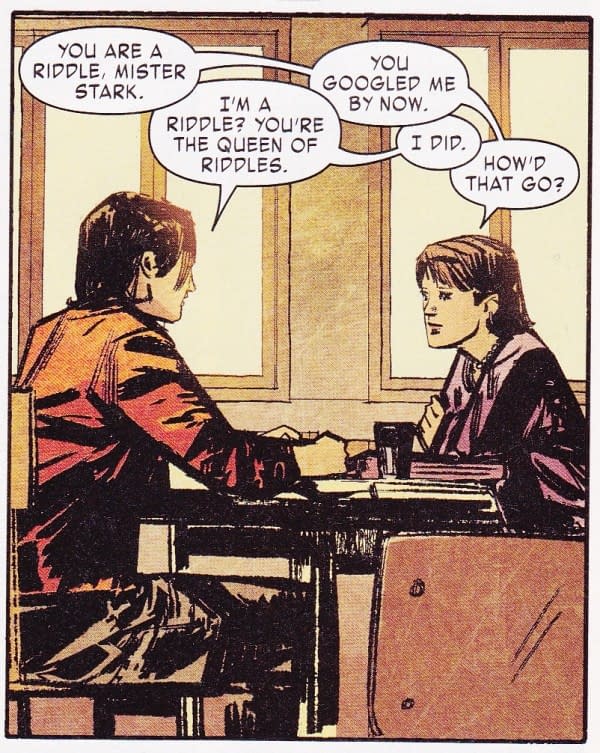 Google wasn't invented until 1998. And wasn't used as a generic verb for searching for information. On July 8th 1998, by Google co-founder Larry Page wrote on a mailing list: "Have fun and keep googling!" but it wouldn't be until October 15th 2002 that it was used on American television, on Buffy The Vampire Slayer when Willow asked Buffy, "Have you googled her yet?", with the American Dialect Society that year choosing it as the "most useful word of 2002". Also, using phones constantly at the dinner table wasn't happening in 1996. WAP wasn't even happening. And text messaging in the UK only allowed customers to send messages to other users on the same network…
Of course there's a way around this. Just say that Molecule Man and Franklin Richards rewrote the world this way at the end of Secret Wars. Cambridge University is in London, next door to West Ham United's grounds, Google was invented in the eighties and mobile phones got a tech bump too.
And nothing more is necessary.
Other than someone is telling a story about Iron Man running into a woman in battle and we get a flash back story to them having a relationship together back in University and no one is calling it an Elektra Complex. Because that means something else. How about… it's Miller Time?
Either that or Common People.
---
---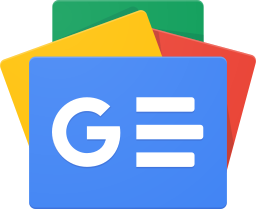 Stay up-to-date and support the site by following Bleeding Cool on Google News today!