Today's Free Comic Book Day Valiant Entertainment title is from another era. It has Vin Diesel on the cover, back when Bloodshot was a movie people were looking forward to, and features the first comic book appearances of characters from the movie, Wilfred Wigans and KT, in a story by Tim Seeley and Jason Masters, a follow-up X-O Manowar story by Joshua Dysart and Doug Braithwaite – and a few little teasers.
We get to see a little more of what was planned for Valiant's Year Of Heroes. We knew there was The Harbinger, Savage and Ninjak coming – but this is the first news that there is a Faith series returning to Valiant.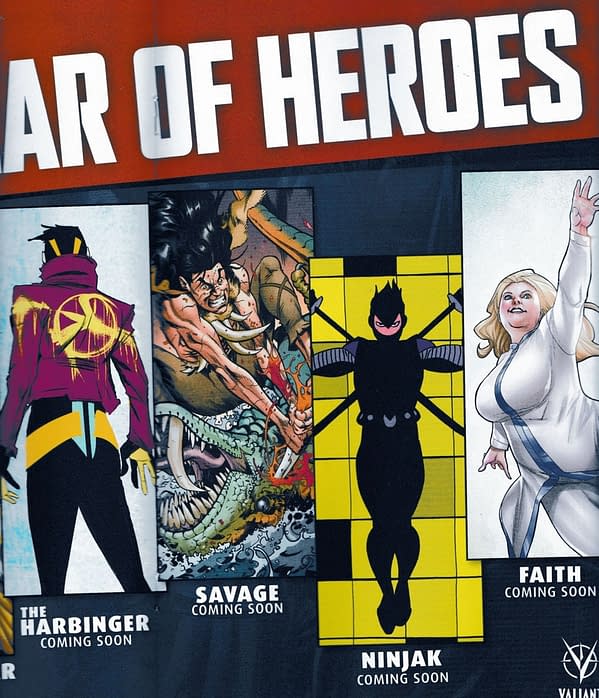 But also, on the back inside cover page with this image, with the phrase 'The Universe Is Not Absolute'.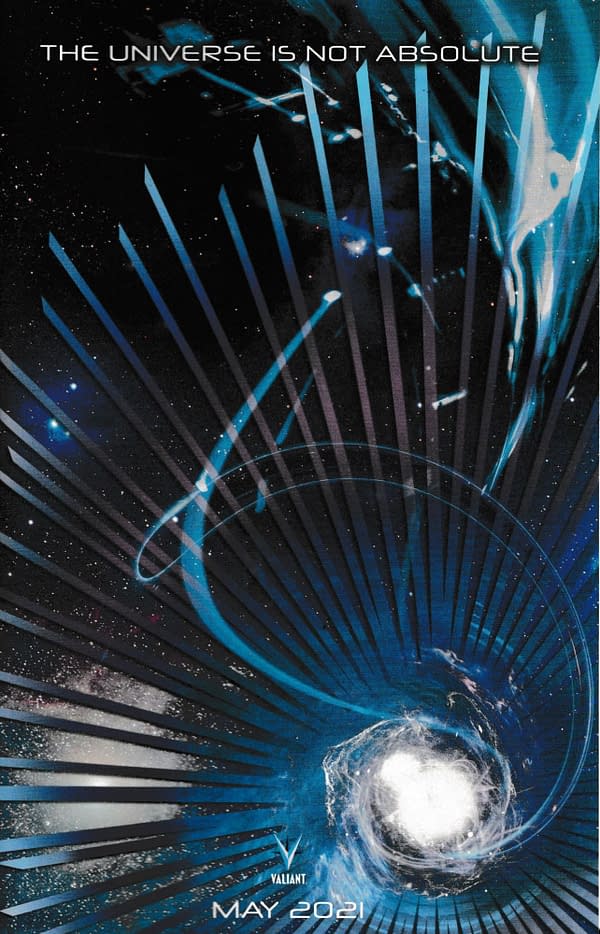 The original phrase for the original Valiant Entertainment crossover, planned from the very beginning of the comic book publishing line, was 'Time Is Not Absolute'.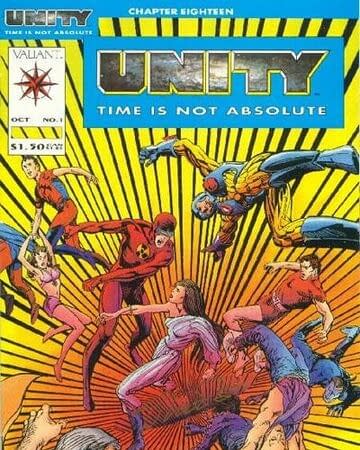 Subsequent versions also messed with that line. Victory is not absolute…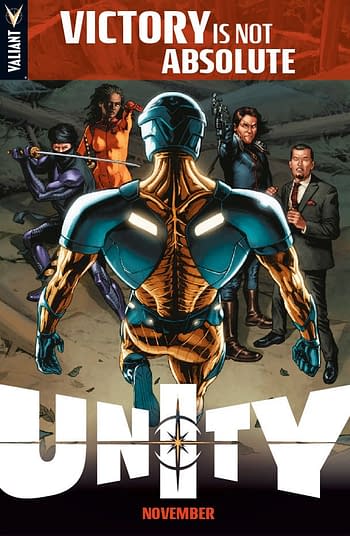 And Armageddon is not absolute…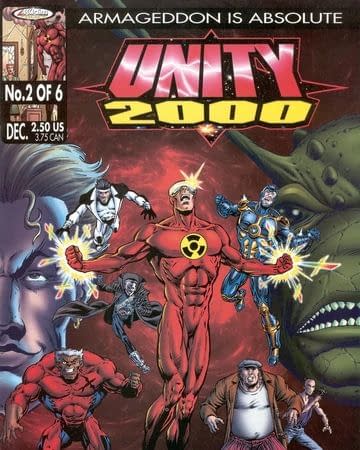 Is this the return of Unity? Because it may also be worth pointing out the shape of those lines coming out from the explosion look very familiar…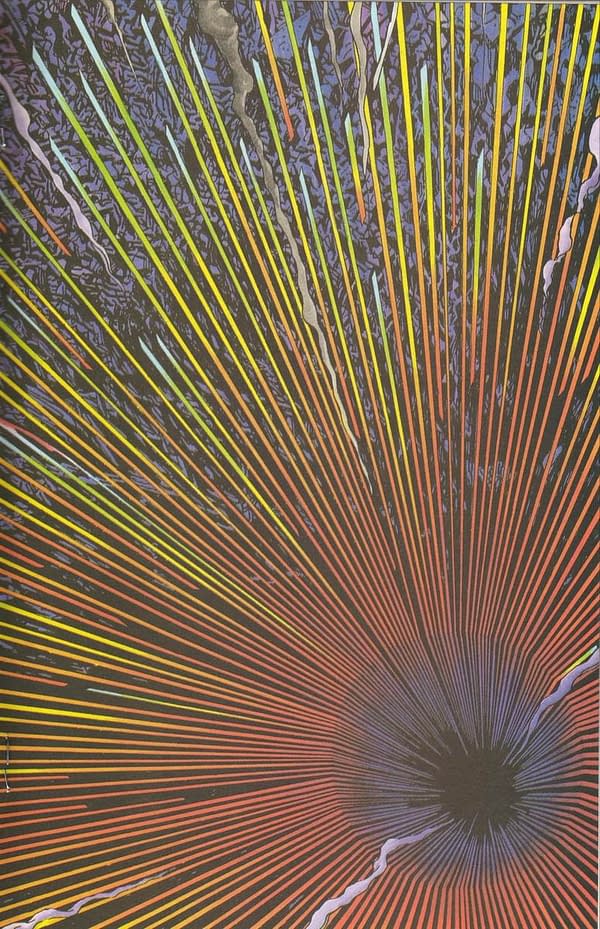 As drawn by Barry Windsor-Smith from Solar: Man Of The Atom #0, a distinctive visual look that BWS gave to the character thirty years ago.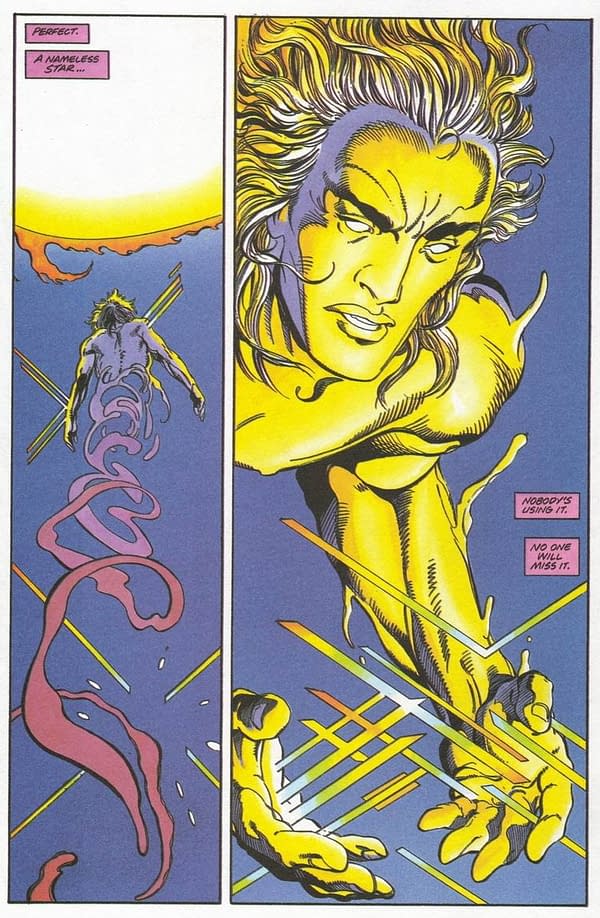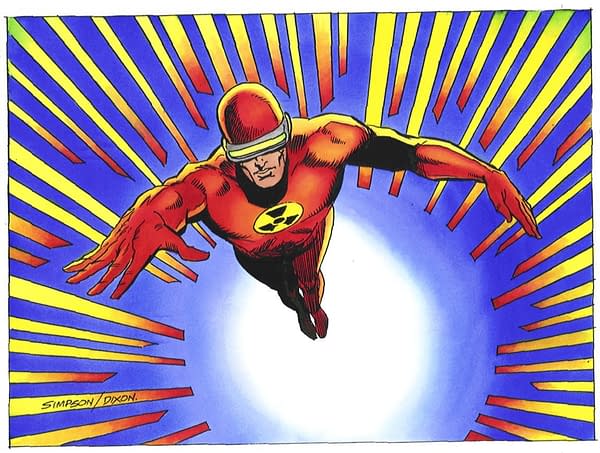 And used by artists ever since. Beams of light and power but segmented into such radial and criss-crossing shapes. When Valiant Entertainment restarted, it did so without the Gold Key characters that kicked it off in 1991, Solar Man Of The Atom, Magnus Robot Fighter and Turok on Of Stone. Since then Dark Horse Comics and Dynamite Entertainment have published titles featuring the characters. Could 2021 find a way to bring them home to the Valiant Universe? Or maybe just Solar Man Of The Atom? A new kind of Unity?
Free Comic Book Day: Valiant The Year of The Heroes 2020 is available in comic shops today. I picked up mine from Piranha Comics in Kingston-Upon-Thames. Piranha Comics is a small south London comic store chain with a small south-east store in Kingston-Upon Thames's market centre, which runs Magic The Gathering nights on Fridays, and a larger south-west store in Bromley, which also runs Magic nights and has an extensive back issue collection and online store. If you are in the neighbourhood, check them out.

Enjoyed this article? Share it!