Jack Kirby Heirs Goes After Marvel And The Mouse The heirs of Jack Kirby, co-creator of Captain America, The Fantastic Four, The X-Men, The Avengers, Iron Man, Hulk, The Silver Surfer and Thor and have sent notices terminating copyright to publishers Marvel and Disney, as well as film studios that have made movies and TV shows based on characters he created or co-created, including Sony, Universal, 20th Century Fox and Paramount Pictures.
Just as the Jerry Siegel estate has done so with rights to Superman, so Kirby's heirs are looking to regain his share of copyright in the characters and their use in comics and other media. the heirs are using the same lawyers as the Siegels, Toberoff & Associates, who have been fairly successful in their case against DC/Warner so far.
Such claims, if found valid, would begin from 2014 and, as always, its worth noting that Marvel/Disney will still own the trademarks of the characters in comics, and the studios in movies. The likelihood is that, if successful, Kirby heirs would enter into negotiation with Marvel over terms to continue publishing comics based on his work.
Jack Kirby battled Marvel for years over the return of the physical artwork to his comics, and was asked to sign documents that would have irrevocable and specifically signed away rights to the characters, something he refused to do. He also contributed to other creators fights with Marvel, including Steve Gerber, co-creating Destroyer Duck with Gerber in a benefit book over the Howard The Duck deal.
Born Jacob Kurtzberg, Jack Kirby is considered the most influential superhero comic artist in the world, though he also worked for decades in romance, war and science-fiction comics. His DC work also provided much of the backbone for the recent blockbuster series Final Crisis from DC. Currently Dynamite, in agreement with the Kirby estate, is working on a new Kirbyverse line, publishing characters that Kirby created independently of Marvel and DC.
He has four surviving children, Susan, Neal, Barbara and Lisa and three grandchildren, Jeremy and Tracy and Jillian.
---
---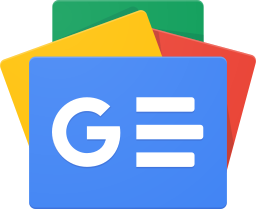 Stay up-to-date and support the site by following Bleeding Cool on Google News today!