James Tynion IV's Plans For Writing Batman in 2020 – But How There's a December Comic That May Lead Nicely In
James Tynion IV has been tweeting his plans for writing Batman in 2020, while getting on an aeroplane.
My priorities for 2020. Batman is an action horror book driven by exciting mystery. In every issue I want to showcase key pieces of the mythos, from new vehicles to redefined key locations, and your favorite Gotham villains. But the throughline, first and foremost, is Bruce Wayne
And tweeting beyond…
On creating new Batvillains…
On what appens with Catwoman, even though she'll have two other lead titles…
What happened to a certain Dr Victoria October.
How his run will work with Tom King's semi-conclusion in #85.
Beginning with a solo Batman story…
But also how he works with everyone else.
And Danny Miki is already inking Batman #86…
But there may be a December comic book you might want to pick up firts.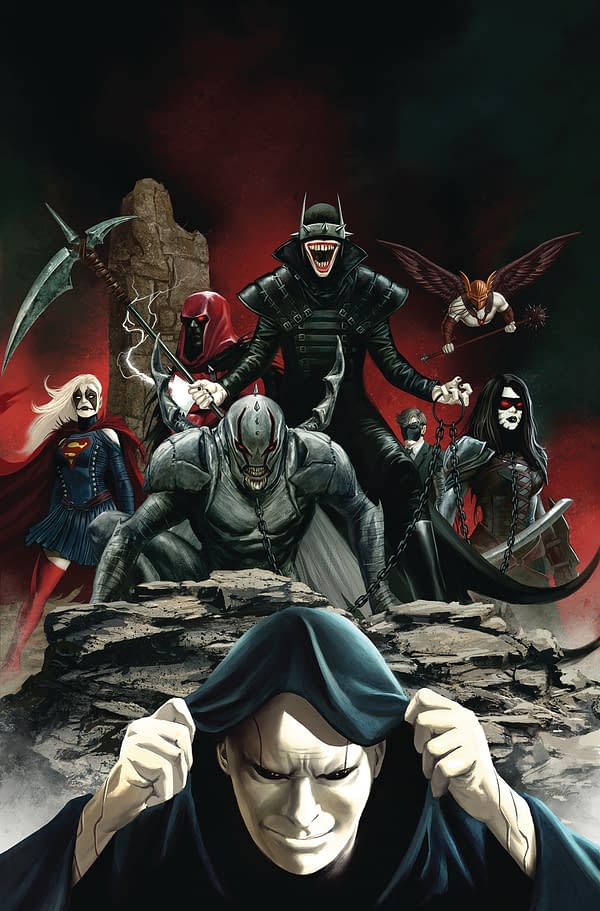 YEAR OF THE VILLAIN HELL ARISEN #1 (OF 4)
(W) James TynionIV (A/CA) Steve Epting
DC's "Year of the Villain" begins its sinister conclusion! Lex Luthor has brought Perpetua back from her cosmic grave and restored her power! Now the Multiverse lives in fear that she might wipe out all existence. The only thing that could stop her are the forces of the Dark Multiverse- which means it's Luthor's mission to defeat the Batman Who Laughs! But if Batman and Superman couldn't stop him, what chance does Luthor stand? Spinning out of the end of the "Justice/ Doom War" in Justice League #38 and the conclusion of the epic "Infected" arc from Batman/Superman #5, DC's two top villains face off in a battle royal-and the fate of all reality hangs in the balance!
In Shops: Dec 18