I was just talking about this over in Thank FOC For Friday. Jamie McKelvie drawing an FOC variant cover for the launch of Decorum #1. Just like Boom's Alienated got. McKelvie is clearly the place discerning creators go for FOC covers – also in the knowledge that McKelvie may suffer actual pain when drawing them these days…
But yes, here we go, Image Comics' big launch of 2020 so far, Decorum #1, by Jonathan Hickman and Mike Huddleston, with a variant cover by Kitten.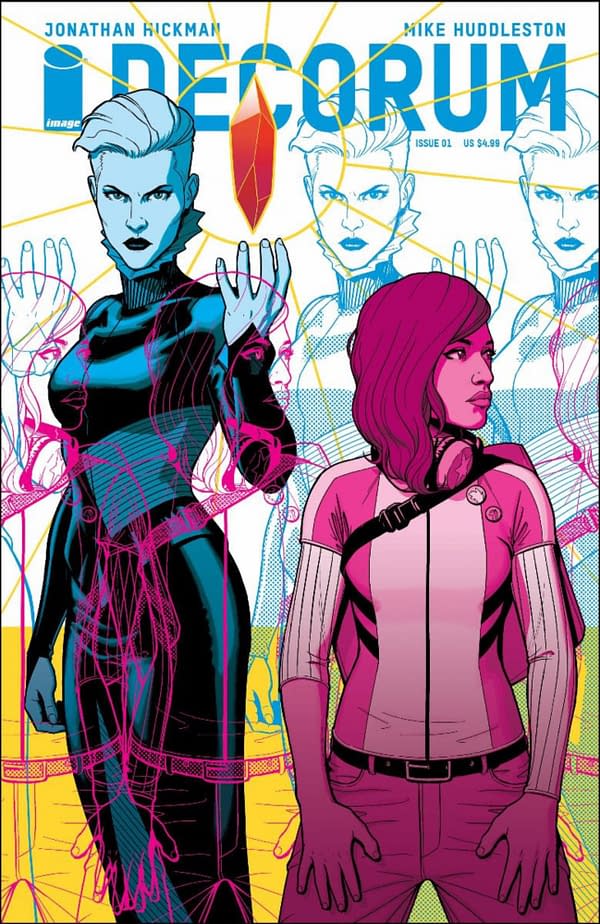 Decorum is an all-new, eight-issue science fiction miniseries set to launch this March. It will blend the high impact, event-level storytelling of Hickman's recent re-envisioning of X-Men with the sprawling, addictive worldbuilding of the recently concluded East of West. There are many assassins in the known universe. Decorum is the story of the most well-mannered one… here's a look at what to expect. No graphs yet, I notice.
Enjoyed this article? Share it!