Jamie McKelvie Teases Finishing The Wicked + The Divine in 2018 Ahead of 2019 End
Could 2018 see the final issue of the hit image comic The Wicked + The Divine by Kieron Gillen and Jamie McKelvie completed and ready to be printed for the series' 2019 end? According to the most shocking tweet posted on Bleeding Cool so far this year, McKelvie is hoping to finish "most of (maybe all?) The Wicked + The Divine" before the year is out.
Bleeding Cool dispatched roving reporter Eliot Cole to get to the bottom of McKelvie's tweet, finding out that there are just two more arcs to go on The Wicked + The Divine.
It looks like McKelvie will have plenty of time to hunker down and finish up The Wicked + The Divine because he's also planning no conventions for the year. So what will McKelvie do if he's not busy drawing The Wicked + The Divine or going to conventions? Is there anything else? Well, writing his next book is an option, as well as making a proper soundtrack to go along with it:
Or maybe making another music video:
Of course, New Years resolutions are a funny thing. Despite our best laid plans, life can sometimes get in the way. For fans of The Wicked + The Divine, maybe it would be preferable if McKelvie fell short of this particular goal so we can stretch out our enjoyment of the book a little bit longer. Can't we have an extra filler arc or something?!
In any case, we like to set our own New Years goals on a simpler, more achievable level. For instance, one of our goals was to squeeze a 300+ word clickbait news article out of a relatively mundane tweet by a comic book creator, and just 12 hours into 2018, we've already accomplished it! Well, almost. Just a few more words to go. That should do it.
Woohoo! Go us! Let's see you beat that kind of work ethic, McKelvie.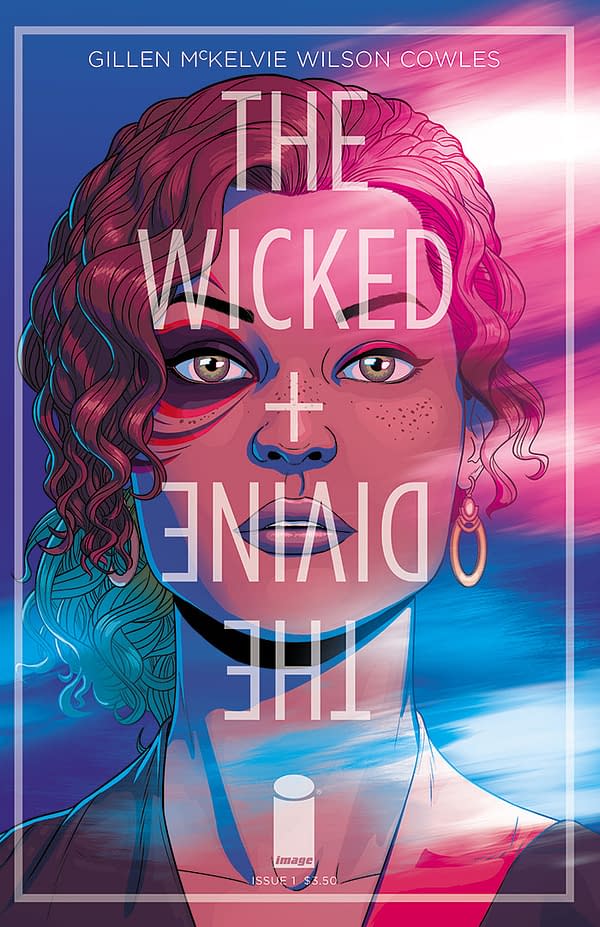 Update: Kieron Gillen has scolded us for our clickbait on Twitter, tweeting:
Yay! Our first self-righteous scolding by a comic book creator of 2018! Another New Year's resolution checked off the list! We'll happily accept our prescribed punishment (a bare-bottom spanking by Dan Wickline) for this transgression, and have updated the headline to reflect Gillen's correction.