You may have read a rather spoilery Age Of X-Man Alpha #1 article a few weeks ago on Bleeding Cool. You may have not. But with tomorrow's publication of the comic book, it all comes to fruition.
So what does that mean? Well, this reality is one which had a different original 5, Nate Grey somehow replacing The Beast in the equation.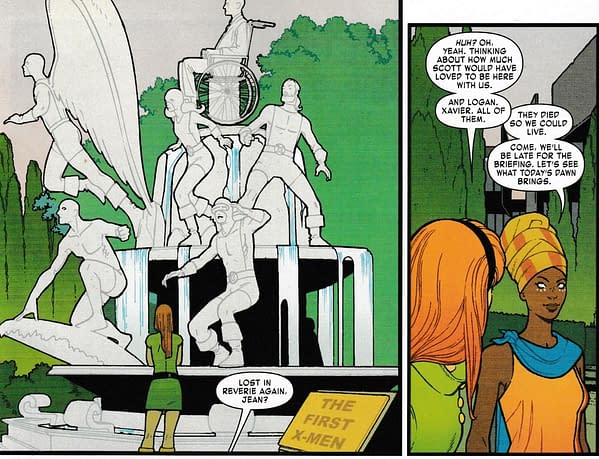 Now the Beast was in the final battle with Legion/Nate Summers with all the mutants, and should have been transported over to this reality with the rest of them. Did he get away? But yes, Cyclops, Wolverine and Professor Xavier were not among them, previously missing presumed dead.
And the Angel is a teacher of young mutants, including one recently coming into their powers. And giving us some history in the future, with other X-Men sacrificing themselves…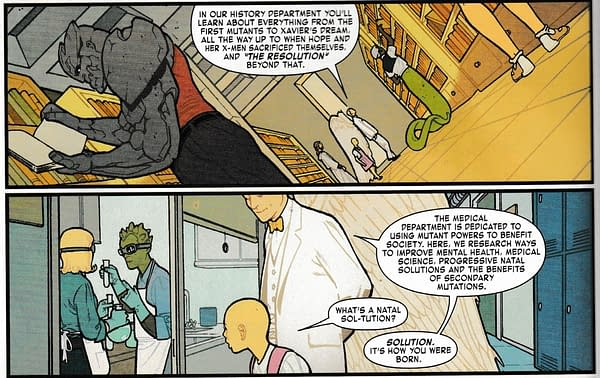 …note non-natural births. Things have changed after the Restitution… anyone getting shades of Gilead? We also, in another spoilery post, talked about how post-apocalyptic fiction often changes the way people reproduce and how reproduction is regarded, even as we discover more history of this reality, with humanity and mutantity living in peace…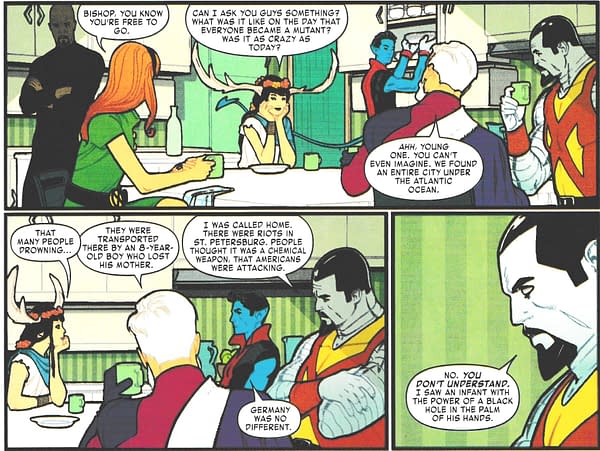 …but also after many deaths. And did you think Jean Grey dismissed Bishop rather too summarily? She's clearly trying to hide something…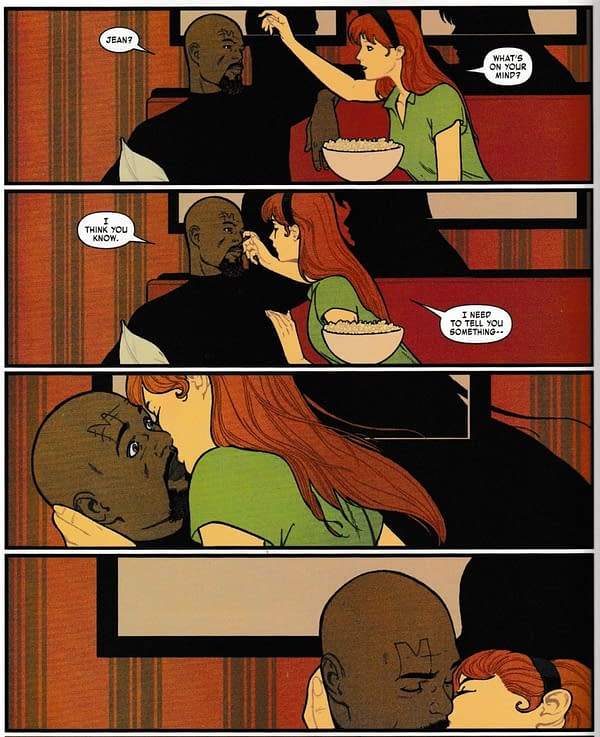 And we get to see a new summary of that history as well…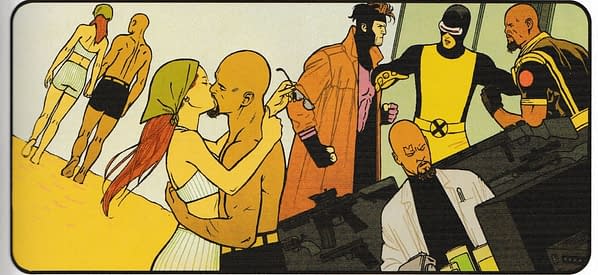 In a world where reproduction is artificially mutated, and romantic and sexual relationships are restricted… how well will this go down in the AGe Of Alpha?
Or within the fan community who insist that Scott Summers and Jean Grey can only be with each other?
Either way, it ain't going to be pretty… Age Of X-Man Alpha #1 is published tomorrow.
AGE OF X-MAN ALPHA #1
(W) Zac Thompson, Lonnie Nadler (A) Ramon Rosanas (CA) Phil Noto
The age of X-Man dawns… and the X-Men cannot stop it.
Rated T+In Shops: Jan 30, 2019 SRP: $4.99
Enjoyed this article? Share it!