Jeff Carlisle Vs Reel Imports At Steel City Comic Con
This is an image by artist Jeff Carlisle. Good isn't it? He writes on Facebook;
Hey guys. Are you at Steel City Con this weekend? Well, if you are feel free to stop by REEL IMPORTS booth and ask them how they are getting away with selling bad bootlegs of my prints as well as other artists…then stop by the management booth and complain for me. Okay? That would be swell. Feel free to share this.
Will do, Jeff. Follower Steve Jones added;
The Con keeps pulling down posts about this as they are trying to cover it up and pretend that they don't have an idea it is happening. I know because my post we removed and now I am blocked from commenting on their FB page.
He's not the only one, I've had a number of reports that the Pennsylvania comic convention have been a little overzealous with their managing of social media.
On-the-spot Heather Kreiter, exhibiting in Artists's Alley has been doing some forensic investigation. She asked if any of these images seemed familiar;
Anyone know who any of these artists are? I know the Alice and Aurora are done by Jeff Toon but I don't know the others.
Dean Griffiths was on it with this image by J Scott Campbell;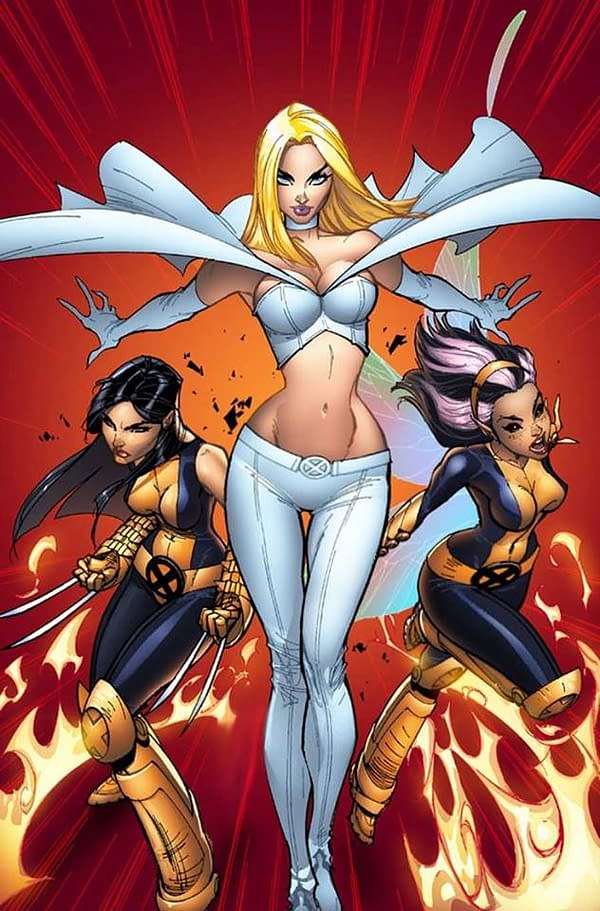 And Melissa A Bowers for the work of Witit Karpkraikaew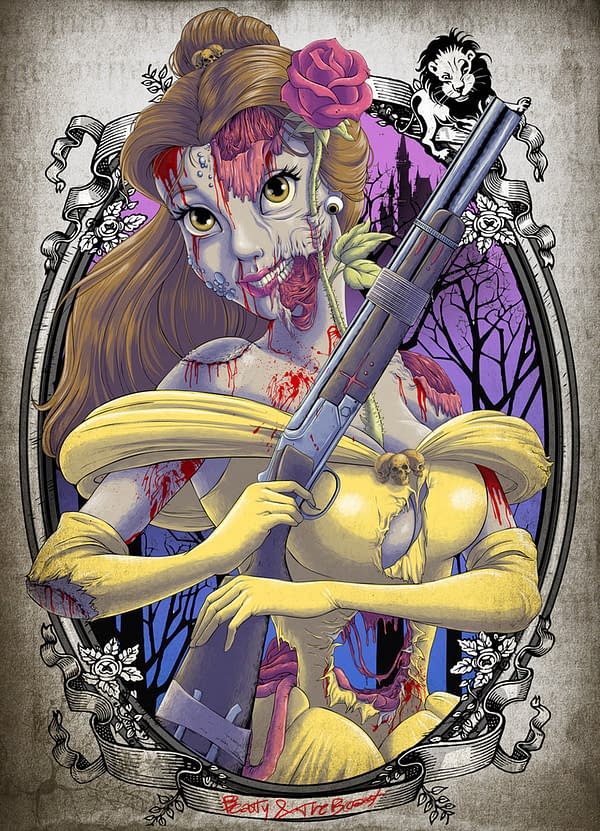 After talking to staff at the show, Heather said;
I tried talking to the organizers and they were quite unhelpful. They wouldn't give me the seller's information and they said that Jeff needs to be the one to call the Monroeville police, and would probably need to be here in person.
Well, she also managed to get contact information. "REEL IMPORTS – Rare & Hard to Find Movies & TV Shows on DVD." And it looks like Jeff Carlisle will be making the call… and given the nature of their main business, I wonder what else people might be able to find? Looks like they'll be at Dragon*Con too…
---
---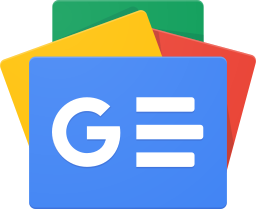 Stay up-to-date and support the site by following Bleeding Cool on Google News today!