Posted in: Comics | Tagged:
---
The Jetsons Recreated As Something Closer To Black Mirror, By DC Comics
One of the most celebrated episodes of the TV show Black Mirror is San Junipero by showrunner Charlie Brooker. The episode (SPOILERS) saw a romantic relationship through the decades, revealed to be in a virtual world between a dead woman's memories and one woman who is incapacitated and nearing death. And choosing to undergo euthenasia so that the memory of her can live along with her new wife after her death.
Well, Amanda Conner, Jimmy Palmiotti and Pier Brito seem to have been a little influenced by this, recreating The Jetsons, the Hanna-Barbera cartoon that worked as a bookend to The Flintstones. With George and Jane Jetson, teenager Judy, infant Elroy, Rosie the Robot and Astro the dog. This family sitcom in the future, will be a new comic book from DC Comics, and getting a preview in next week's Booster Gold/The Flintstones Annual #1. And with a floating world dealing with traditional family/teenager issues. A teenager given responsibilities beyond her age. And a grandmother choosing to end her life. Because this is not your grandmother's Jetsons. And the reason everything is airbourne. A last minute intervention that fails. And the final, revealed truth. That Rosie The Robot, domestic slave of the Jetsons is the living digital memory of George Jetson's mother. Living with them and never dying.
San Jetsonpiro?
Welcome to the brand new nuclear family. Most people interpret San Junipero as having a happy ending. Will this be seen in a similar fashion? Or the opposite?
Booster Gold/The Flintstones Annual #1 is published next Wednesday. The Jetsons will begin later this year.
---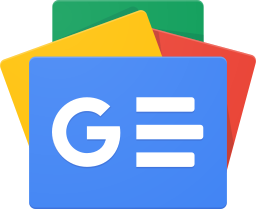 Stay up-to-date and support the site by following Bleeding Cool on Google News today!