Posted in: Comics | Tagged: batwoman, Comics, dc, jh williams iii, wh blackman
---
JH Williams III Walks Off Batwoman Over DC Not Allowing Her Marriage To Maggie Sawyer (UPDATE)
Bleeding Cool have run many articles detailing DC creative issues with editorial. Some have seen creators walk off, but the repeated issue is not so much editorial interference but last minute interference, after plot, storylines, issues, have been editorially agreed, even with full issues drawn, before suddenly editorial changes its mind – or changes it back again. Promises were made that this would no longer happen – but were soon broken.
JH Williams III, co-writer and artist on Batwoman, and artist on DC's upcoming Sandman: Overture has laid it all out in his blog about why he, and co-writer WH Blackman are leaving the book
They write;
in recent months, DC has asked us to alter or completely discard many long-standing storylines in ways that we feel compromise the character and the series. We were told to ditch plans for Killer Croc's origins; forced to drastically alter the original ending of our current arc, which would have defined Batwoman's heroic future in bold new ways; and, most crushingly, prohibited from ever showing Kate and Maggie actually getting married. All of these editorial decisions came at the last minute, and always after a year or more of planning and plotting on our end.

We've always understood that, as much as we love the character, Batwoman ultimately belongs to DC. However, the eleventh-hour nature of these changes left us frustrated and angry — because they prevent us from telling the best stories we can. So, after a lot of soul-searching, we've decided to leave the book after Issue 26.
Batwoman was one of my favourite titles of the New DCU, and artistically it was at the very top. Williams III took the approach he'd developed with Alan Moore on Promethea and let it fly, with some of the most inventive double page spreads in comics, turning it into a really strong storytelling device. Coupled with some great storytelling and, yes, the relationship of Kate Kane and Maggie Sawyer at its centre, it was a real treat.
We also wondered why DC didn't seem too keen to promote their relationship and engagement. So did JH. Well, now we know.
Batwoman has won two GLAAD Awards or its potrayal of gay characters. Odds are it won't win next year now.
JH Williams has further clarified;
@andykhouri Not wanting to be inflammatory, only factual- We fought to get them engaged, but were told emphatically no marriage can result.

— J.H. Williams III (@JHWilliamsIII) September 5, 2013
@andykhouri But must clarify- was never put to us as being anti-gay marriage.

— J.H. Williams III (@JHWilliamsIII) September 5, 2013
And DC has also stated:
As acknowledged by the creators involved, the editorial differences with the writers of BATWOMAN (pt 1)

— DC Comics (@DCComics) September 5, 2013
had nothing to do with the character's sexual orientation. (pt 2)

— DC Comics (@DCComics) September 5, 2013
---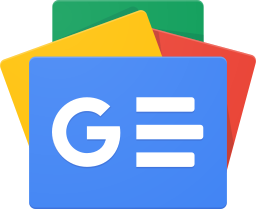 Stay up-to-date and support the site by following Bleeding Cool on Google News today!