The original Flash, Jay Garrick, created by Gardner Fox and Harry Lampert first appeared in Flash Comics #1, published in November 1939.
And this November, DC Comics will be celebrating his 80th anniversary. It is possible they may try and call it the 750th issue if you add them all up, including the zero issues, one milion issues etc. We'll see.
So we may get something similar to the Action Comics #1000 and Detective Comics #1000 oversized issues for the occasion.
But we will definitely be getting a hardcover reprint volume as well.
Showcase: 80 Years of The Flash, with a new cover below by Jim Lee and Scott Williams.
Hardcover $29.99 US DC Comics 20 oz  On sale Nov 12, 2019 | 978-1-4012-9813-5
DC is celebrating the 80th anniversary of The Fastest Man Alive with, Showcase: 80 Years of The Flash! Taking you through the scarlet speedster's illustrious career as one of the greatest superheroes all time!
Over the past eight decades, The Flash has remained at the forefront of popular culture, which is in no small part thanks to all of his amazing over the years spanning various series and eras! Celebrate 80 Years of the Flash with DC, as we revisit classic stories from comics from the 1940s and onward, featuring some of The Flash's greatest allies and villains and work from some of the greatest creators ever to grace the graphic-literature medium!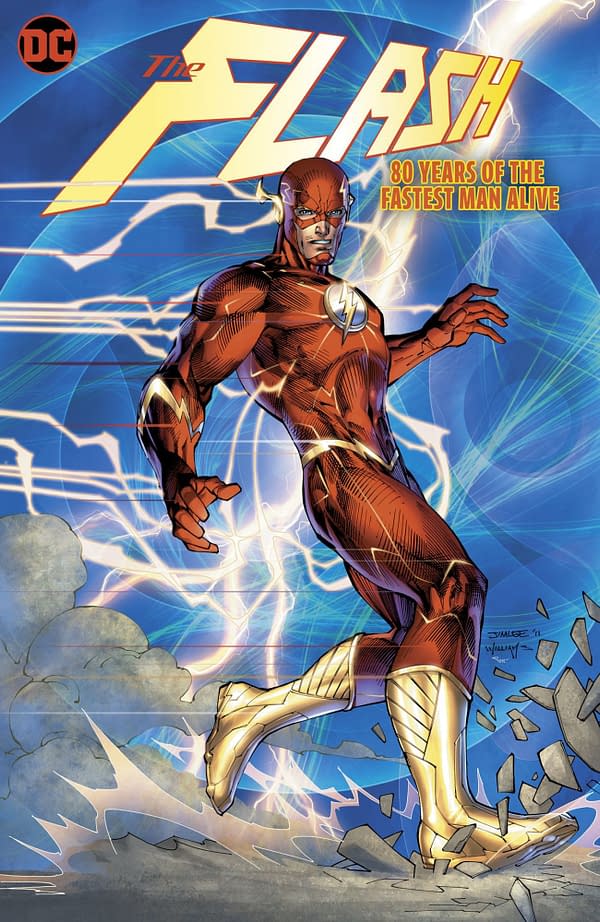 Enjoyed this article? Share it!