Well now. Jimmy Olsen. Superman's Best Friend, he does get up to some adventures, doesn't he?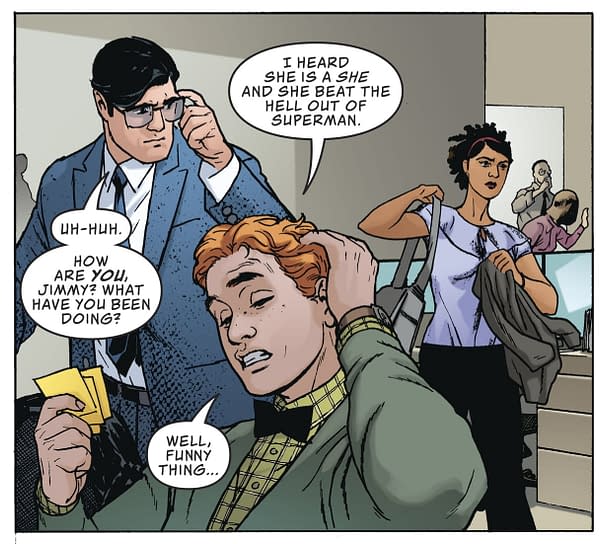 Including in today's Action Comics #1006 , dealing with the attention of a certain Talia Al Ghul, head of the League Of Assassins, the criminal organisation Leviathan, former partner of Batman, the mother of Bruce Wayne's son Damian Wayne and very much the daughter of Ra's Al Ghul.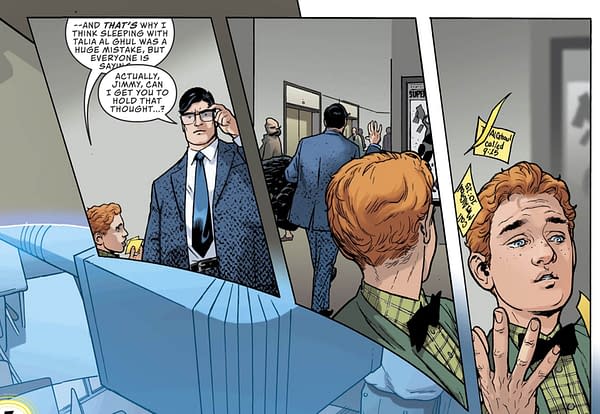 That's a lot of missed calls, Jimmy. With Leviathan returning, in upcoming issues of Action Comics, does that mean Jimmy Olsen will be Talia's weak link? Or is she taking down all of Metropolis' criminal organisations as a way to get to Jimmy? Beats boiling a rabbit in a pot, I suppose… oh the wacky twenties comedy hijinks of Jimmy Olsen.
We also get to meet a new head of Metropolis' criminal organisations. Don't say her name. But she does have an intriguing collection… but let's go back six issues of Action Comics.
Actually, let's go back one thousand and five issues first. Remember this cover?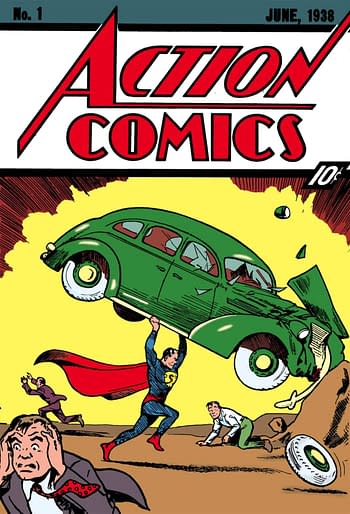 Of course you do. Action Comics #1 from 1939. And in Action Comics #1000 it was revisited by Geoff Johns, Richard Donner and Oliver Coipel in 'The Car'.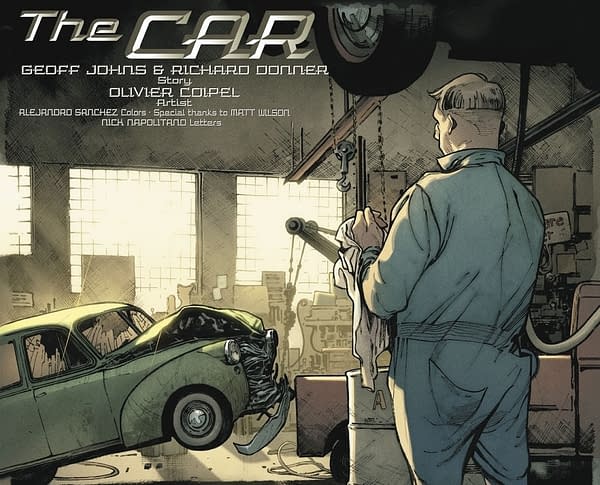 In which we got to see why Superman was smashing that car up.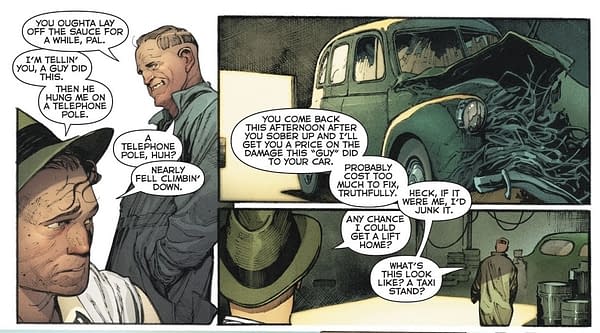 And what happened to the person inside.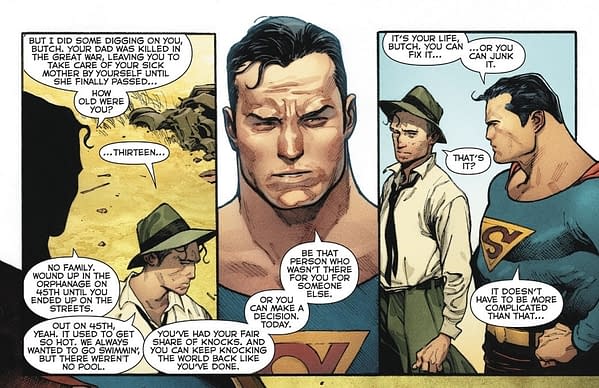 And how they turned their life around.

The car was mended. Superman inspired. His symbol stood for Hope, etc. But at the end of Action Comics #1007, in the possession of Metropolis' number one ganglord?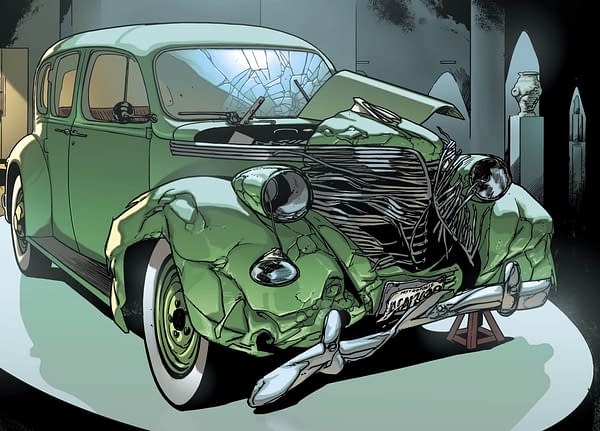 That original care. Still smashed up.
Bendis must have read Action Comics #1000. It was his debut issue of Superman.
What is he up to?
ACTION COMICS #1006
(W) Brian Michael Bendis (A/CA) Ryan Sook
The Red Cloud sets her sights on someone close to Superman, but how can the Man of Steel stop a villain he can't touch? As the invisible mafia controlling Metropolis' underworld steps more into the light, its leader finally stands revealed with a secret that will have massive implications for Superman and Clark Kent!In Shops: Jan 02, 2019
SRP: $3.99
Enjoyed this article? Share it!