We've seen the dress. We know about the upcoming solo series. Now, DC Comics has unveiled a new costume for Catwoman, debuting on the cover of August's Catwoman #2. Joelle Jones designed the new look, which DC's press release describes:
Selina's sticking with the black, but gone are the goggles in favor of a cowl, along with some much sleeker, more stylish gloves and boots. The new costume also seems to have some reinforcement in the middle and some openings under her shoulders, which add a bit of flair while also giving her arms slightly more mobility—something that would be particularly important in Selina's…ahem, line of work.
You can see the cover and solicit for Catwoman #2 below, but DC has also unveiled two additional sketches by Jones showing off the costume. Post your fashion critiques down in the comments.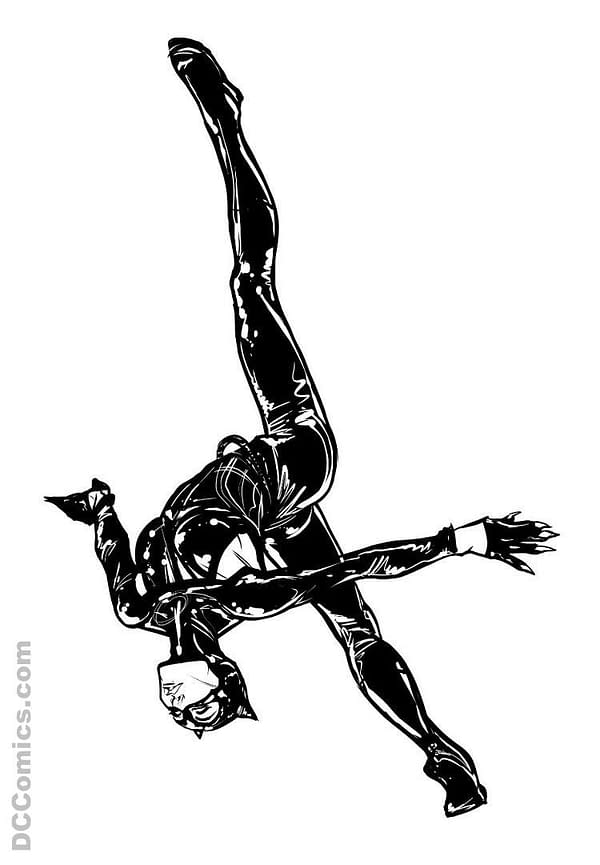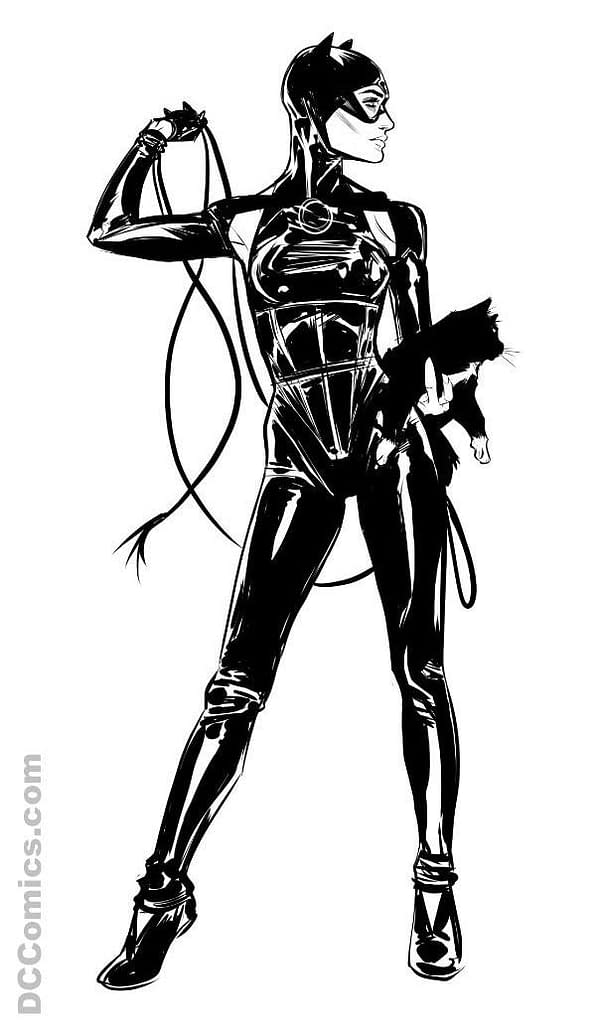 CATWOMAN #2
Written by JOELLE JONES
Art and cover by JOELLE JONES
Gotham's a toxic litter box for Selina Kyle of late, so she hits the road looking to clear the air, change her look and clear her name, too—there's a copycat burglar swiping her M.O. who needs sorting out. In her hometown, Catwoman runs afoul of a crime boss who's also hunting this impostor. Can the two declare a truce to hunt a mutual enemy, or will Selina end up just more roadkill?
On sale AUGUST 1 • 32 pg, FC, $3.99 US • RATED T+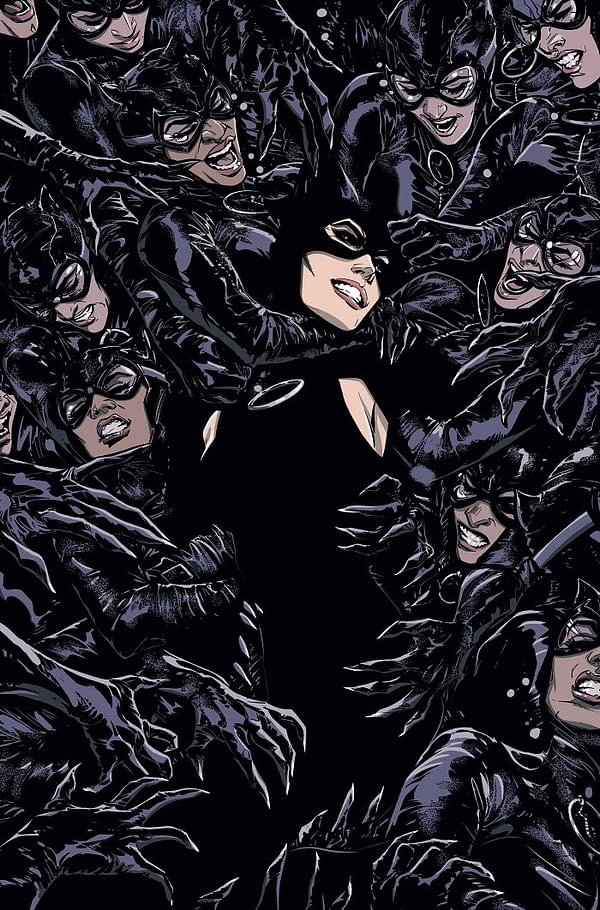 Enjoyed this article? Share it!