For the last five years, legendary comic book creator John Byrne has been working on a project that doesn't need his pencilling skills. But all of his artistic ones.
Star Trek: New Visions is a comic book series that used screencaps of the original Star Trek TV series, mixed with computer-generated imagery and rendered as fumetti.
It began as his own fan project, before offering it to his publisher – and Star Trek licensor – IDW Publishing. Who published the stories as a couple of annuals and then as an ongoing comic book series. The comics have been collected in a series of volumes, with a seventh out in August.
But that, it seems, will be the end of things.
John Byrne took the opportunity of changes at that publisher yesterday to announce a change of his own.
The news of Chris Ryall's departure from IDW, reported in another thread, brings me to some news of my own.

Issue 24 will be my last of NEW VISIONS, at least on anything like a regular schedule. Paramount is allowing me to bow out with one last big itch scratched.

It's been an amazing amount of fun, but I've felt this coming for a while — especially since my 26 total issues equate to a full "season".
Where will he boldly go next?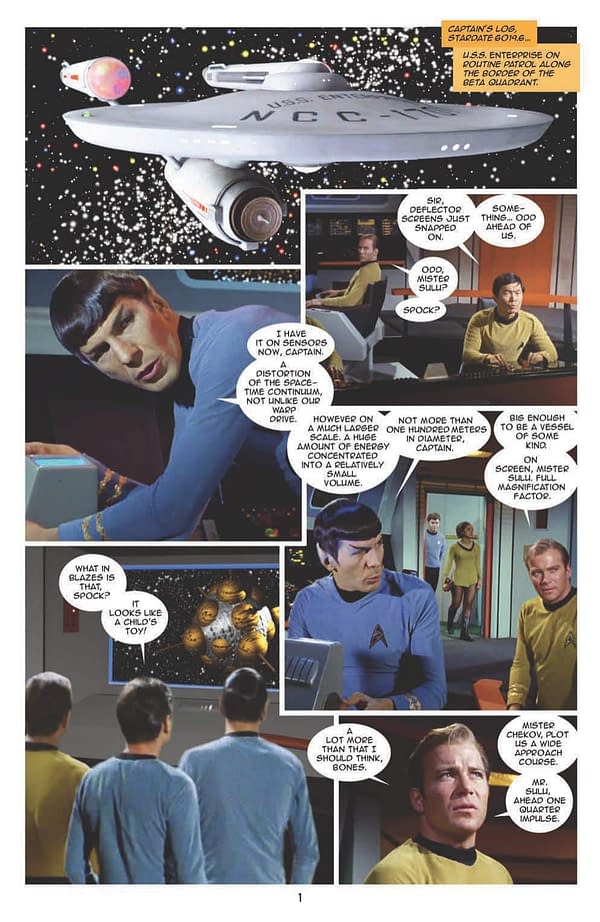 Enjoyed this article? Share it!