John Carpenter's Tales of Science Fiction: Vortex #8 Review – An Expertly Handled Ending
[rwp-review-recap id="0"]
Andersen and his minions are causing death and destruction across the Benson. Commander Munroe, Chief Dixon, and Yoshi are holed up on the bridge. Cheron is still alive but trapped in the lower levels with the creatures. Munroe intends to get herself and her daughter back home, but Dixon is afraid what could happen should Andersen get to Earth. Meanwhile, Cheron must resort to some drastic means to survive.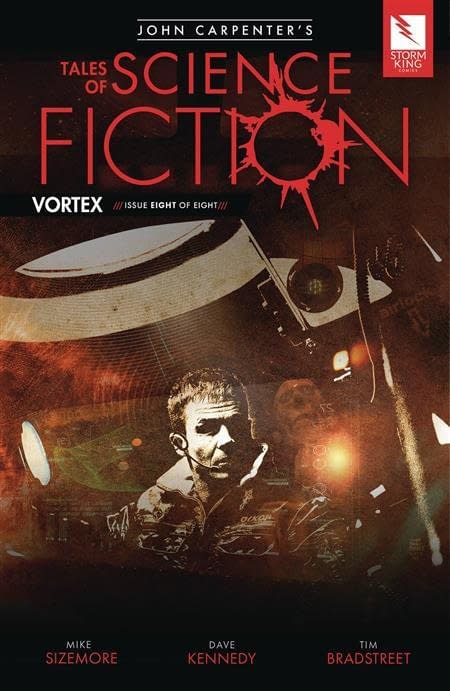 John Carpenter's Tales of Science Fiction: Vortex #8 is a damn solid finale. It's tense, you're unsure who will survive, and it leaves enough mystery so that the reader can put together some theories of their own.
The opening tries to give some context for Dixon and Andersen's prior relationship, but it's strangely bare and doesn't add much to the story.
The dynamic between Munroe and Dixon is good though. They clash, but they're on the same side in this mess. Plus, Munroe still holds a grudge over the tragedy Dixon was unable to prevent before this story began.
Cheron comes out of this likely being my personal favorite character. She's daring, a little nuts, and has a good sense of humor.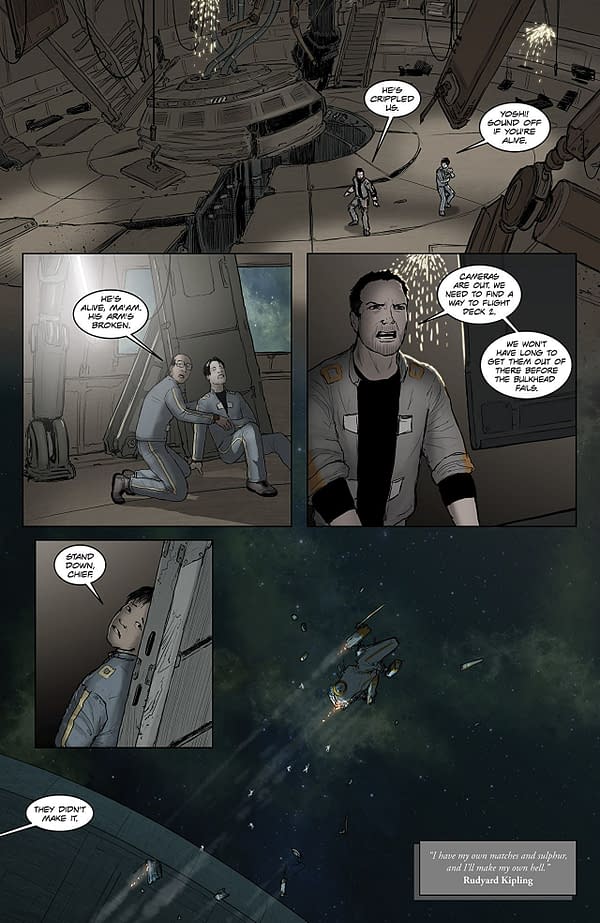 Dave and Pete Kennedy bring home some great artwork one more time with a book that handles its gore and at-times strange visuals very well. Emotion is well depicted in the detailing, and there is something to be said about how good the texturing is. The color work is quite solid too and even gets a bit wild at times, which I dig. The scenes in the rift look especially good and recall more of Event Horizon, a criminally underrated movie.
John Carpenter's: Tales of Science Fiction: Vortex #8 brings this story to a tough and satisfying ending. The characters continue to be the focus, they're almost all quite interesting, and the art looks great. This one earns a recommendation. Check it out.
[rwp-review-ratings id="0"]
[rwp-review-form id="0"]