DC Comics is looking to make more titles returnable for retailers, something they have made standard policy of late, despite the added costs and knocks to the official statistics that it brings. But rather than make this available to lower-profile titles that other publishers have focused on, DC Comics are doing it to their bigger books, the ones you might expect retailers to take a significant position from the get-go. But it also indicates to retailers the level at which DC Comics thinks they should be ordering – whether they choose to accept that or not.
And that now includes Joker: Killer Smile #1 by Jeff Lemire and Andrea Sorrentino for DC's Black Label imprint, returnable to any store that orders as many as they did of The Batman Who Laughs #2. And Tales From The Dark Multiverse: The Death of Superman #1 by Jeff Loveness, Brad Walker and Andrew Hennessy will be returnable whatever retailers order…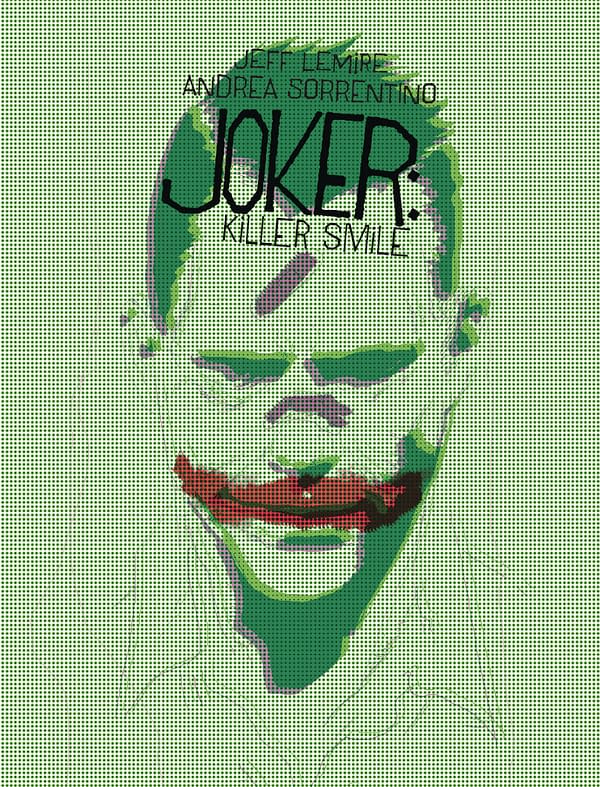 JOKER KILLER SMILE #1 (OF 3) (MR)
(W) Jeff Lemire (A/CA) Andrea Sorrentino
Everyone knows The Joker doesn't have the most promising history with psychotherapists. In fact, no one's even been able to diagnose him. But that doesn't matter to the confident, world-beating Dr. Ben Arnell; he's going to be the one to unravel this unknowable mind. There's no way The Joker could ever get through the therapeutic walls Ben has built around himself. Right? There's no way The Joker's been entering his house at night…right? There's no way The Joker has stood over his son's bed, and put that book in his hands, the one with the, the, the…
The Eisner-nominated creative team of Jeff Lemire and Andrea Sorrentino (GREEN ARROW, Gideon Falls) reunite for a psychological horror story where nothing is as it seems, your eyes can't be trusted and Mr. Smiles is waiting behind the basement door.
Wait, who's Mr. Smiles?In Shops: Oct 30, 2019 Final Orders Due: Sep 30, 2019 SRP: $5.99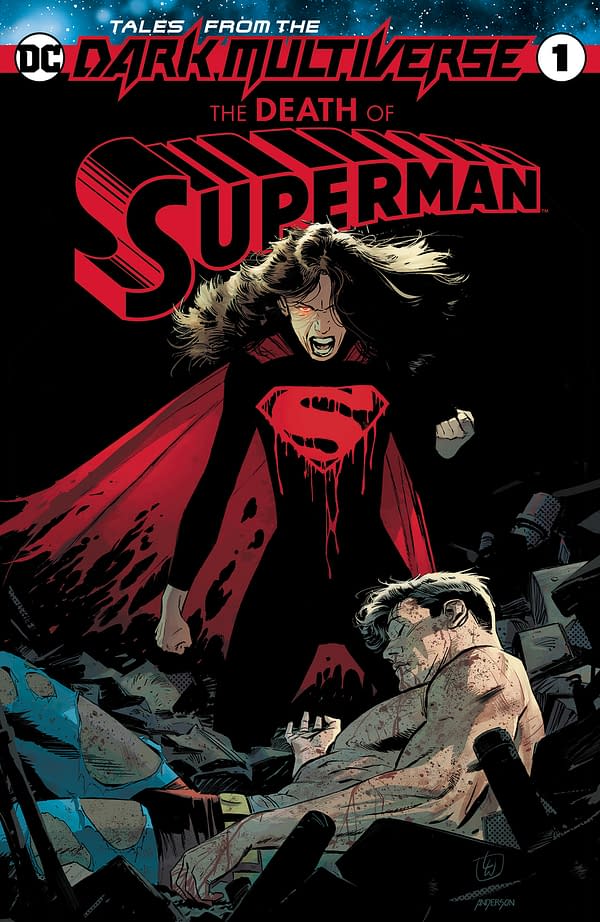 TALES FROM THE DARK MULTIVERSE DEATH OF SUPERMAN #1
(W) Jeff Loveness (A) Brad Walker, Andrew Hennessy (CA) Lee Weeks
The Dark Multiverse takes on the highest-selling comic book event of all time-the Death of Superman! In a broken world much like our own, Lois Lane, twisted by rage and grief, becomes the Eradicator and takes revenge on those who let Superman die, and the corrupt world he could never defeat. Now, with the power of a god, she's going to end the battle by any means necessary…and the Reign of the Supermen will be over before it begins!In Shops: Oct 30, 2019
Final Orders Due: Sep 30, 2019 SRP: $5.99
Enjoyed this article? Share it!