Josh Neufeld and Dean Haspiel's New Podcast Dives into Harvey Pekar's American Splendor
Josh Neufeld writes,

I'm proud to announce that fellow cartoonist Dean Haspiel and myself have launched a new weekly podcast: Scene by Scene with Josh and Dean. Debuting today, Scene by Scene focuses on the award-winning film American Splendor, about comic book writer Harvey Pekar.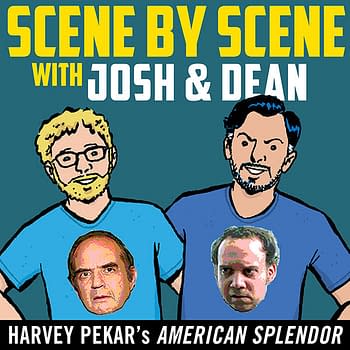 In the podcast Dean and I will break down the movie scene by scene (thus the show's title!) with analysis, humor, and inside information. We promise to reveal previously unexplored connections between the original American Splendor comics and the film's construction, as well as behind-the-scenes insight into the comics-making process. The podcast is geared toward fans and scholars of the legendary Pekar, indy comics, and movies, as well as the rapidly growing "movies-by-minute" podcast movement.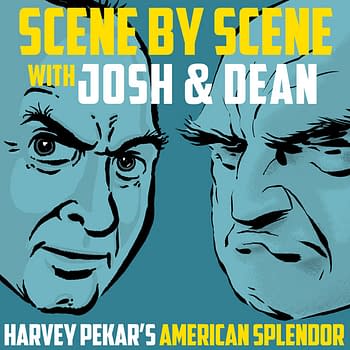 Lifelong friends, Dean and I were both long-time illustrators for American Splendor. (Dean also encouraged producer Ted Hope to make an American Splendor movie and introduced him to Pekar and his wife/collaborator Joyce Brabner.) In addition to our own independent works, Dean and I have collaborated on numerous prior projects, including Keyhole comics, the ACT-I-VATE collective, and Hang Dai Editions.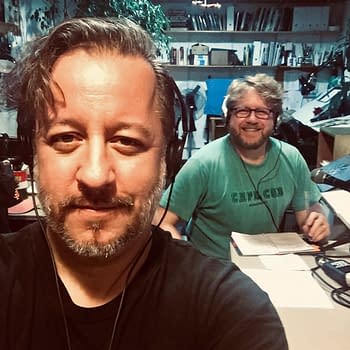 The podcast came about when I was looking for a way to combine my interest in minute-by-minute podcasts with my obsession with the arcana of comics and film. And then I came up with it: Harvey, American Splendor, and Dino! Each episode of Scene by Scene is a deep dive into Harvey and American Splendor, with details about the original comics that inspired the scenes, Harvey's life & career, the nature of identity, truth in art, and the realm of memoir/autobiography.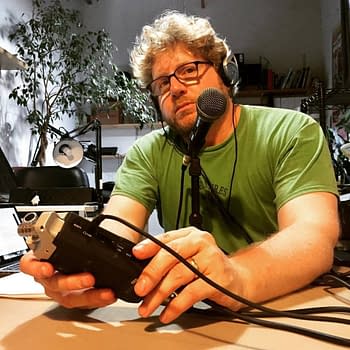 Each episode also serves as a jumping-off point for talking about Dean's and my own careers, and the joys and challenges of being professional cartoonists. The tone is very much in the spirit of our friendship, characterized by irreverent humor and playful banter. For his part Dean says, "I'm thrilled to discuss my relationship with Harvey, his legacy, indy comics, film, and, more importantly, my friendship with Josh."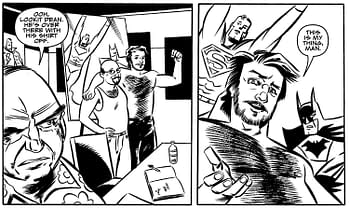 A little background, if you need it: Harvey Pekar (1939–2010), a Cleveland-based writer, popularized autobiographical comics with his long-running self-published series American Splendor, which debuted in 1976. Harvey's unflinching honesty and fascination with the minutiae of everyday life made him a working-class hero to millions of readers. Harvey worked with such acclaimed illustrators as R. Crumb, Joe Sacco, Drew Friedman, Spain Rodriguez, Ed Piskor, Frank Stack, and Jim Woodring — as well as Dino and myself. Harvey gained additional fame in the 1980s with a series of memorable appearances on Late Night with David Letterman. Later, Harvey and his wife Joyce Brabner co-wrote the award-winning graphic memoir Our Cancer Year (illustrated by Stack), about Harvey overcoming lymphoma.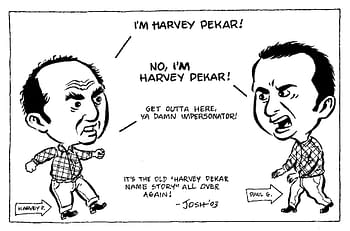 The American Splendor film, released in 2003, was directed by Shari Springer-Berman and Robert Pulcini, and stars Paul Giamatti and Hope Davis as Harvey and Joyce. It won the Grand Jury Prize at Sundance, a critics award at Cannes, the Writers Guild Best Adapted Screenplay award, and was nominated for an Academy Award for Best Adapted Screenplay.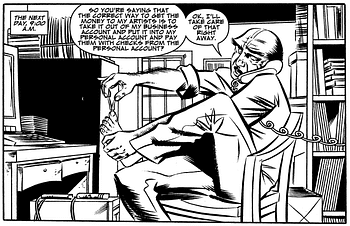 So if you haven't read the comics or seen the film, you are missing out. And the best way to enjoy the podcast would be watch the movie first, or at least go through it with us, scene by scene…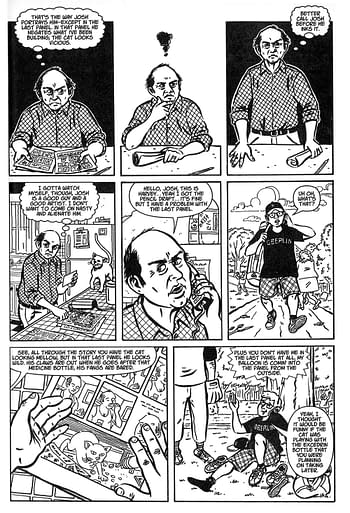 Special guests on the podcast will include other former Pekar collaborators, as well as actors, filmmakers, and producers. Scene by Scene can be found on all major podcast platforms and distributors. To listen, visit SceneByScenePodcast.com or your favorite pod-catcher. The website also features examples of our illustrations, comics samples from American Splendor and other places, and process drawings.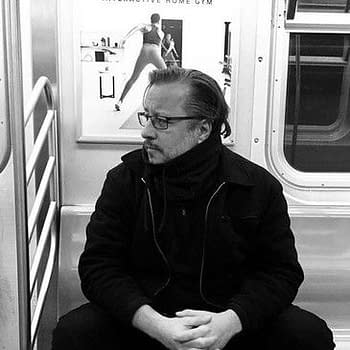 Josh Neufeld is a Brooklyn-based cartoonist known for his nonfiction narratives of political and social upheaval, told through the voices of witnesses. Neufeld has been a Knight-Wallace Fellow in journalism, an Atlantic Center for the Arts Master Artist, and a Xeric Award winner. His works include A.D: New Orleans After the Deluge and The Influencing Machine. Over a 15-year period, Neufeld was a regular illustrator for Pekar's American Splendor. He has traveled all over the world speaking about comics. JoshComix.com