Kendra The Vampire Slayer Gets Her Big Break – Again (Buffy #13 Spoilers)
In the original Buffy The Vampire Slayer nineties TV series, Kendra Young was a Slayer from Jamaica activated after Buffy Summers' temporary death. Trained by her Watcher Sam Zabuto, she joined the series battling vampires Spike and Drusilla, but was killed in 1998 by Drusilla after only a year as a chosen Slayer.
The comic book reboot of Buffy from Boom Studios is doing things a bit differently. With potential Slayers having a bit more agency and actuality, and today's issue of the series dedicated to her, battling vampires in Jamaica under the guidance of the Watcher Zabuto.
In the TV series, Kendra was controlled by Zabuto, forbidding her from enjoying a social or romantic life, denying knowledge of her parents, though she was allowed to call her stake Mr. Pointy.
In the comic book, that name survives… but she still has a living family. But only as long as Zabuto allows it…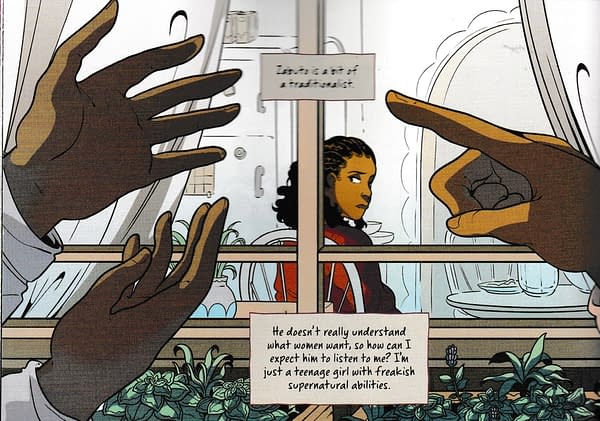 And those traditionalist views haven't really changed in the twenty years since we first met him…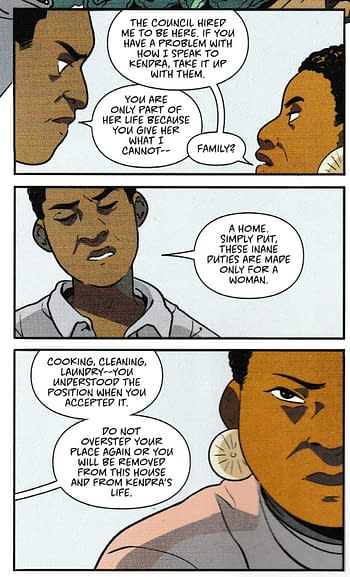 But we do get some rather fun pages as a result…

Two slayers for the price of one…
BUFFY THE VAMPIRE SLAYER #13 CVR A MAIN LOPEZ
(W) Jordie Bellaire (A) Rosemary Valero-O'Connell (CA) David Lopez
* After the shocking conclusion to Hellmouth, The Slayer must defend Sunnydale… AND IT'S KENDRA?
* But as The New Slayer must confront an all-new threat to the ENTIRE WORLD, she'll need to pull the Scooby gang together once more after what happened to Buffy…
* WAIT…WHAT HAPPENED TO BUFFY?
* The next big Whedonverse epic is here!In Shops: Mar 04, 2020 SRP: $3.99
Buffy #13 is out today from Boom Studios… I bought mine from Piranha Comics in Kingston-Upon-Thames. Piranha Comics is a small south London comic store chain with a small south-east store in Kingston-Upon Thames's market centre, which runs Magic The Gathering nights on Fridays, and a larger south-west store in Bromley, which also runs Magic nights and has an extensive back issue collection and online store. If you are in the neighbourhood, check them out.