Kickstart My Heart by Siike Donnelly Siike Donnelly writes for Bleeding Cool;
Some of the regulars to this site know my story. Brain aneurysm. Flat-line. Relearned to walk and talk. Lost my ability to draw. Granted, I was still pretty amateurish and still had a long way to go before becoming an artist, but I did always want to write AND draw my own graphic novel. Some of you may remember when I tried to make an art collage for the We Can Be Heroes campaign for DC Comics. I failed by the way, three times. It was too much for me to do visually. Still, I plan to complete it before We Can Be Heroes is over. In the meantime, I came up with a new project. I was very fortunate in having the honor to email the top people at DC Comics and pitch a story. That story was called Superman: Naïve. I thought it would be really cool if Superman, next year for his 75th anniversary, and with a hit movie coming out, would star in a comic book that would raise awareness for something no comic has raised awareness for, The Brain Aneurysm Foundation, as well as raise research funds to the same cause, helping others, maybe even saving someone's life. With my health up and down, and me being in pain more days than not, I guess deep down I wanted Superman to save me too.
But that's not what makes Superman so great, is it? He doesn't just save us. He teaches us how to save ourselves… and each other.
For very understandable reasons, the project was passed on by DC Entertainment. I spent a few days contemplating my next move, especially when I already had pages from over 15 artists on a Superman project that wouldn't exist. Rich Johnston told me to change the game. If the big guys couldn't help, it was time for the unknowns to rise to the challenge. Almost all of the artists, who already worked late nights to produce Superman pages, emailed me and said they were in, no matter where this journey would take us. After some hardcore brain storming sessions, we landed on Solestar. With Solestar, we could do things icons like Superman and Spider-Man can't seem to do anymore… inspire us. With Solestar, we could take the character to new heights, without restrictions of anyone telling us we can or can't do something with him. Solestar could inspire his villains to be good, with no fears of long lasting repercussions or another writer coming on later to make them evil again. Solestar could bring about real change, one that couldn't happen in a mainstream comic book, in fear of it changing the entire line of comics, affecting other icons. And most importantly, Solestar can be killed, for good, to help us tell an even more moving and (hopefully) emotional story about what it truly takes to be a hero.
Since I couldn't draw this project on my own, I reached out to artists all over the world to help. Each artist on board is donating one single page of the story I've written, creating a "jam" style comic unlike any other. Unknown artists are doing pencils, while industry professionals are inking and coloring. Only on Solestar can people breaking in at the Indy level work on the same project, and maybe even the same page, as talents such as Peter Palmiotti, Sean "Cheeks" Galloway, Bill Morrison, or Kevin Eastman.
After working on this for the past few months, we at The Naïve Project (it's what we call ourselves), bring to you the first 11 pages of the 100 page graphic novel for FREE at the following websites as a PDF; Richard Caldwell's Lottery Party site and Matt Bergin's ComicsCure site.

If you want to donate a page of pencils, inks, colors or letters, hit us up at thenaiveproject@gmail.com or through our Kickstarter page which just went live on November 15th.
Our goal is $11,000, which we are using only to print the books and cover some of our Kickstarter prize costs. After one day, we're already at $1200. For every penny we go over, if we're that fortunate, we'll simply use those funds to print more copies of the final book. We're aiming to have the book out and ready to launch for MegaCon 2013 in Orlando, FL. If you can't donate, feel free to share our links. Help us spread the word for a project that is so close to my heart that it may be what's still keeping me alive. If we have a successful Kickstarter, a profit will be made off the final book when it's distributed worldwide next year. I aim to do something very selfless with that, while remaining within the guidelines I agreed upon with Kickstarter. I only want to help people who are in my shoes or those who have it worse. The only way I know how to do that is through art. We want Solestar, the character, and the comic, to one day save someone's life. A naïve concept for sure, but with all that's going on in this cynical world today… a little naiveté might be what we need.
For more information on Solestar and this project, I'm being interviewed on upcoming episodes of the Ani-Meal podcast, the Battle Drawn Podcast, and the Fanboy Comics Podcast. And if that's not enough babbling about this book, we will feature a Nerd Nation Presents Solestar episode on our Nerd Nation podcast, where you'll hear very little from me, but hear from some of the artists, editors, supporters, and maybe a Brain Aneurysm Foundation employee or two, on what this project means to them, and why they chose to get involved.
We're out to make comics and maybe change the world a little bit for the better. Comic books are one of the last forms of traditional artwork left. With everything, including comic books, going into the digital era, one way in keeping them around is through projects like this. With the help of Kickstarter, and the many talented artists, incredible supporters, and loyal friends and family that we have helping us, all making up The Naïve Project, our goal is to provide you with a really great, and artistically rich comic book, with a message within that will hopefully inspire some of you to find your own way in making a positive difference. We all complain, myself included, that the world keeps handing us ashes to build with. I say let's mix that ash into some paint and create something beautiful with it.
Siike (seek) Donnelly is a writer and podcaster. He lives in a small studio apartment in Hollywood that he can barely afford with his dog, Echo. He can be followed on Twitter @ExplodingBullet or can be found on Facebook.
---
---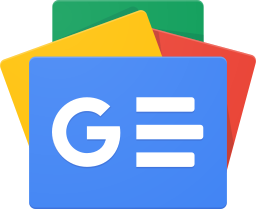 Stay up-to-date and support the site by following Bleeding Cool on Google News today!