Kill or Be Killed #20 Review: Life After Death
[rwp-review-recap id="0"]
Dylan has been shot, and he's bleeding to death in the snow. His police friend is trying to help him, but it's not enough. He dies…or does he? Does he wake up? Does he continue his vigilante career? Does everything work out for him? Can everything work out for someone like Dylan?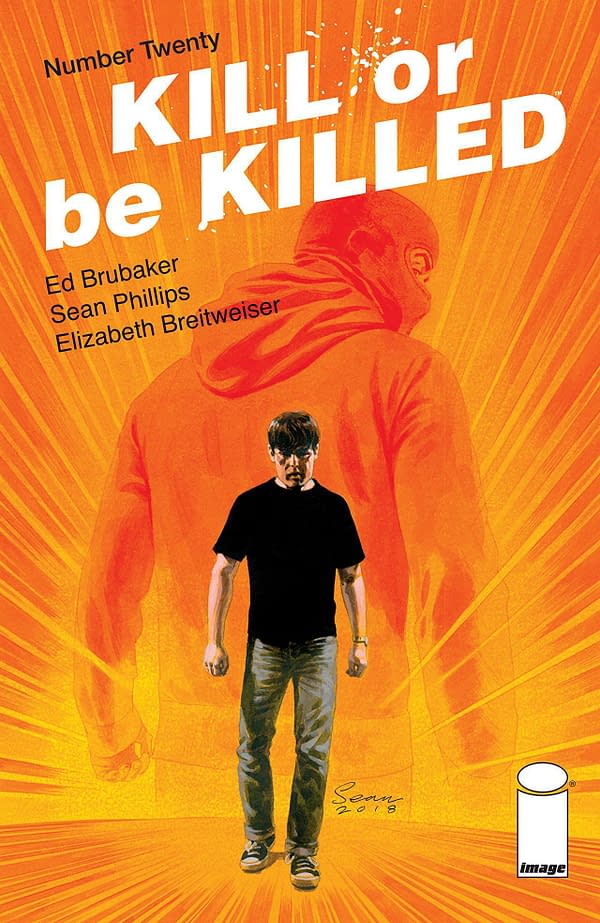 Kill or Be Killed ends with this issue. As such, it reaches new peaks of metanarrative to close out the series. It strives to attain meaning while destroying whatever meaning one could take. Ed Brubaker gets very Brubaker-y with this one.
Dylan is a pitiable figure, and it is no more emphasized than in this issue. He knows now what he was missing due to his perception of the world as well as his vigilante activities. You are left to wish that he would have been able to change his perception.
It also takes a solid swipe at superhero comics and the Punisher especially.
The ending is solid and leaves the book open for a sequel series, even if I doubt it will actually happen.
This issue really plays with storytelling conventions. If you're used to books that do this, it's big twist won't likely surprise you. I may be wrong there; I haven't really checked what the broad response to this one is.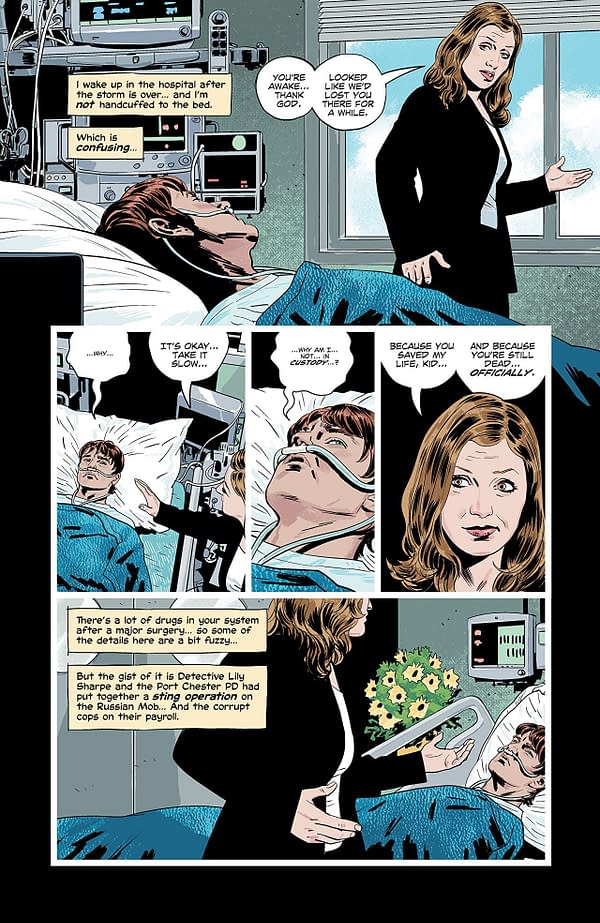 Sean Phillips and Elizabeth Breitweiser make this another great-looking issue, giving a photorealistic look that is still messy enough to create a bit of divide form reality and avoid that uncanny valley. The gritty look works for the grounded and nihilistic nature of the comic. The colors are restrained but still smatter some brighter shades to give the book some extra life.
Kill or Be Killed #20 signs the book off in a fairly understated but still fitting finale. It plays with expectations while still foreshadowing itself well. This is an interesting one, and I'll probably be thinking about it for a while to come. I can definitely recommend this book. Give it a read.
[rwp-review-ratings id="0"]
[rwp-review-form id="0"]