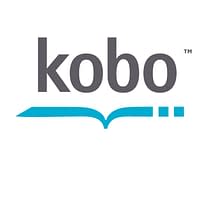 The Kobo digital reading platform has just gained dozens of Marvel comic book series including Captain America: Winter Soldier Vol 1 and The Infinity Gauntlet. These books are available on full-color Kobo devices like the Arc 10HD Android tablets as well as the free reading apps for tablets and smartphones.
"For more than 75 years, Marvel has been transporting comic fans to exciting new galaxies," says Santiago Melo, Merchandiser, Kobo. "Tackling big issues with larger than life characters, these stories continue to be a constant source of enrichment in our popular culture and we couldn't be happier to welcome them to the Kobo family."

"Marvel is excited about our partnership with Kobo and happy to have the opportunity to provide fans, new and existing, another great way to experience our legendary content," says David Gabriel, SVP Sales and Marketing for Marvel Entertainment.
It's not surprising that two of the titles first offered on the Kobo tie into the Marvel Cinematic Universe with the recent hit films Captain America: The Winter Soldier, Guardians of the Galaxy and the upcoming Avengers: Infinity War as it looks like Marvel is looking to make a push through the e-reader devices to bring in new readers to comic books.
Enjoyed this article? Share it!