Where In The World (Or Krakoa) Is Moira MacTaggert?
In Jonathan Hickman, Pepe Larraz and RB Silva's House Of X/Power Of X, Moira MacTaggert changed the face of the Marvel's Xbooks. Revealed as a mutant all this time, her power is to restart reality on her death, reverting it back to the moment of her birth. With Destiny telling her that she will be able to do this ten, maybe eleven times if she's lucky. The entire Marvel Universe is revealed as her tenth life – hence the House Of X. It has also led to the current scenario of mutants doing things differently, going for isolation rather than integration, with a way to bring mutants back from the dead. In the final issue of the series, published a year ago, Moira made it very clear she didn't want time travellers or precognitives like Destiny to be part of the island, as the new administration of Krakoa set themselves up.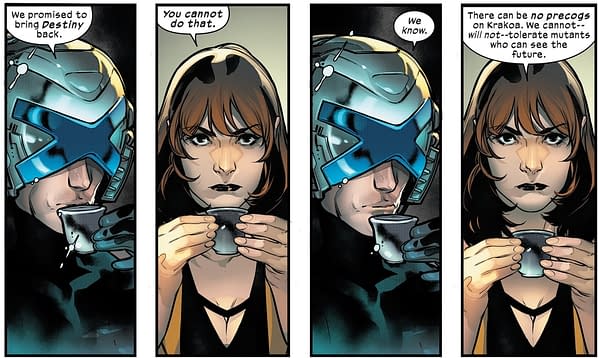 Since then, there have been several series telling the continuing mutant tales, with Jonathan Hickman writing X-Men and some of New Mutants, as well as spinoffs X-Force, Marauders, Fallen Angels, Excalibur, Hellions, Wolverine, Giant-Size and more like X-Factor and Children Of The Atom to come. The books have featured all the big names of Krakoa with Cyclops, Magneto, Jean Grey, Emma Frost, Kate Pryde, Apocalypse, and more all appearing in multiple series. But there has been no sign of Moira MacTaggert. The final issue of Powers Of X had Cyclops and Magneto giving her all the credit.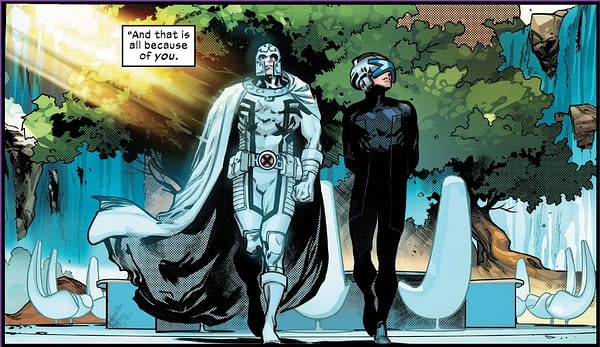 But since then, there has not been a peep, just the mention of the promise not to bring back Destiny. But of Moira? Nothing. Just the praise of that final issue.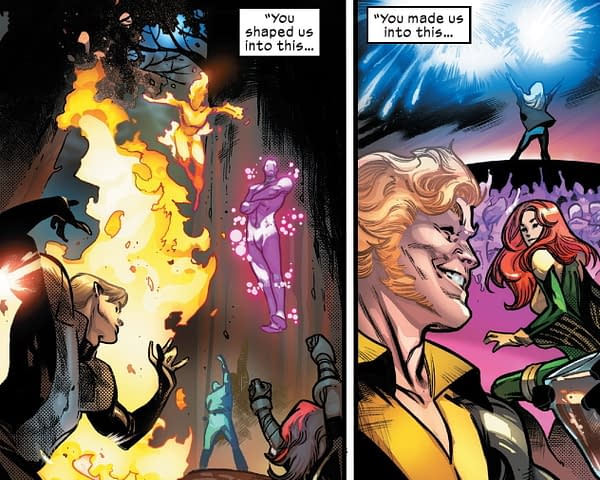 And then the statement that Mora MacTaggert should step aside for the Quiet Council.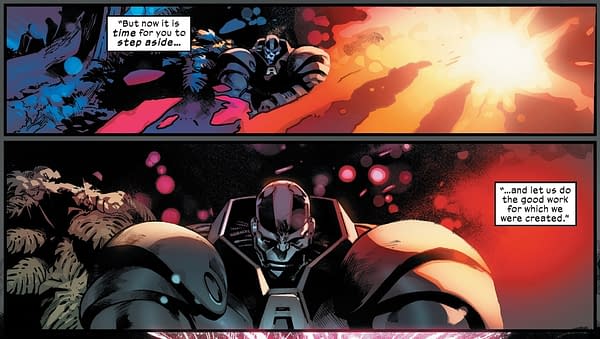 The Quiet Council has continued to rule Krakoa since. MacTaggert didn't so much step aside as disappear completely. Could she have been buried inside the island along with Sabretooth, in stasis so as to not threaten the new reality? Has she one last chance to reset everything one more time and make it all better, putting the toys back in the box? Or did she go back to the Highlands? What are your top theories… feel free to let us know…