Given the original schedule of Doomsday Clock, monthly with two gaps along the way, Doomsday Clock #10 was originally intended to be out in October 2018 and it should all have been over by Christmas, giving plenty of scope for the return of the JSA, Legion and Shazam.
But life, love and comic book scheduling get in the way sometimes.
Doomsday Clock #10 was solicited for the last week of March. Which would have been last week.
On February 28th, it slipped from 27th of March to the 3rd of April.
On March the 7th, it slipped back to the 10th of April.
On March the 13th it slipped back to 17th April.
On March the 20th, it slipped back to the 24th April.
On March the 27th, it slipped into May 1st.
And today it has slipped another week to May 8th.
Same time again next week? To quote Peter Cook, we must get a winner one day… However it is notable that the Final Order Cut-Off date, this weekend, hasn't changed. Could this be the final delay? You know, before we start tracking Doomsday Clock #11? Currently at May 22nd… so that's bound to change soon and we can start all over again.
Doomsday Clock is the unauthorised sequel to Watchmensch. It really is. Did I tell you that was coming back?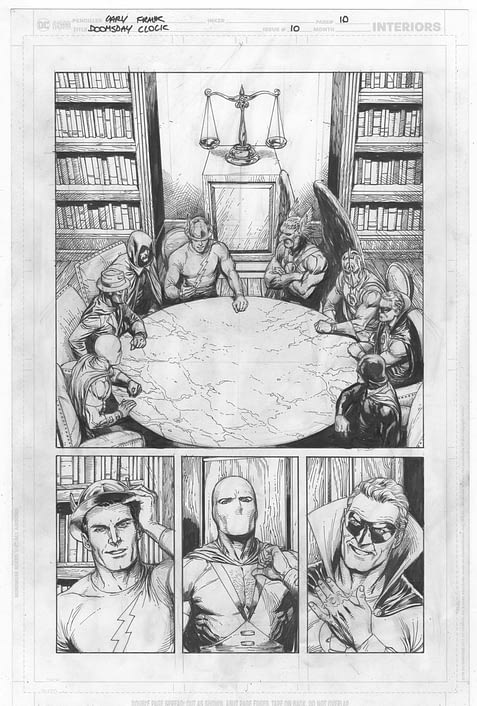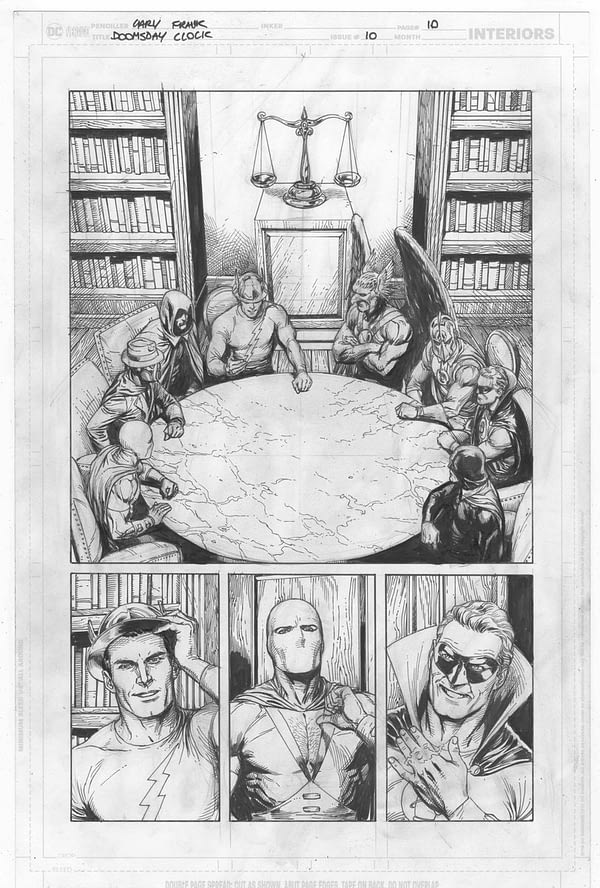 DOOMSDAY CLOCK #10 (OF 12)
(W) Geoff Johns (A/CA) Gary Frank
This stunning issue of the critically acclaimed hit maxiseries reveals the secrets behind Dr. Manhattan and his connection to the DC Universe.In Shops: May 08, 2019 Final Orders Due: Apr 08, 2019 SRP: $4.99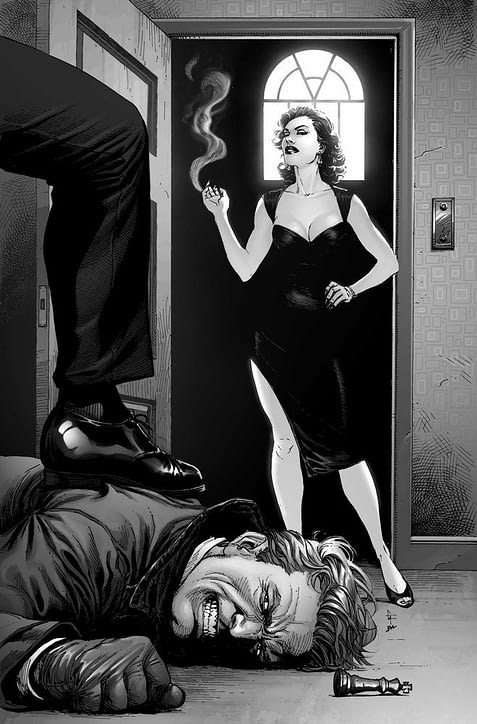 Enjoyed this article? Share it!