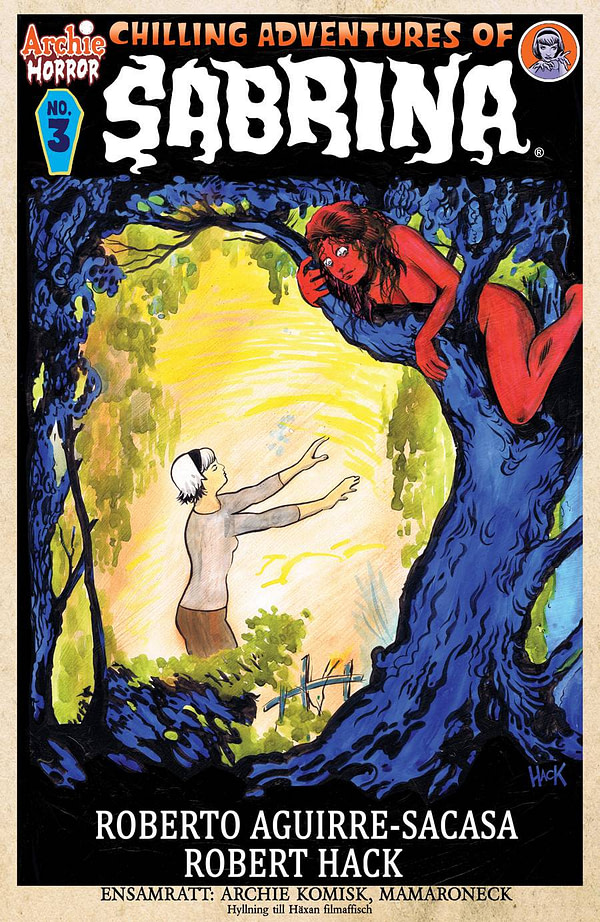 The Chilling Advantures Of Sabrina #3 will be out on 20th May. Honest. Retailers can up their numbers now…
The first of the Marvel Collector Corps subscription boxes, basically Marvel doing a Heroes World with Loot Crate, is late. But they are on their way, honest!
Shipping update: we are hard at work getting your boxes ready to ship. We have unfortunately encountered some delays that have caused our first box to ship next week instead of last week as planned. We apologize for this delay, and moreover apologize for the lack of communication here about the situation. We will get your boxes out soon and you will receive tracking information for your shipment. Your boxes will be amazing, and we will get them to you as quickly as we can. We know we need to do better, and we will.
The long awaited Hawkeye #22 is currently slated for 10th June. This year. Which is why the Hawkeye Vol 2 HC has been pushed back to November.
Just as the old Powers series was terminally late, so is the new relaunched version, with issue 4 shipping from February to May, 5 slipping from April to July, and issue 6 currently slipping from May to August.
Velvet #10 should have been out in November, but is now scheduled for this week, as is Manifest Destiny #14 which should have been out in February, along with Thrilling Adventure Hour: Beyonf Belief. While next week sees the late-from-March Bitch Planet #4 along with meant-for-January Morning Glories #45, Spread #7 and Witchblade #182.