Posted in: Comics | Tagged: create your own, marvel
---
In Latest Cost-Cutting Opportunity, Marvel Asks Readers to Create Their Own Comics
We know that sales are down at Marvel and the company has been having a terrible, horrible, no good, very bad year in the PR department, but have things gotten so dire that the company can no longer afford to pay for comic book creators? Take a look at the publisher's new initiative and decide for yourself!
Announced today on Marvel.com, Marvel is launching Create Your Own, an app that lets you make your own Marvel Comics, making comic book creators obsolete!
"Hey there, True Believers!" the press release says. "Have you ever wanted to write your own Marvel comics? TapTap Comics is empowering fans around the world by offering up the great power (and great responsibility) of storytelling to worthy recipients—and that means you!"
Accompanying the announcement of this exciting new program is a video explaining how the process works.
"Not everyone can draw," the video points out, and rightfully so. But that didn't stop Greg Land, it no longer has to stop you either, thanks to Marvel: Create Your Own. The app lets you choose and pose characters, adjust camera angles, add a background, add sound effects, captions, and speech bubbles, and arrange panels on a page.
And of course, as The Verge points out, any comics you create using the app, you give Marvel " the perpetual, irrevocable, exclusive, royalty-free and fully transferable and sub-licensable right, for the full term of copyright protection available (including renewal terms), to use, reproduce, transmit, communicate to the public, print, publish, publicly display, publicly perform, exhibit, distribute, redistribute, license, sub-license, copy, index, comment upon, modify, adapt, translate, create derivative works based upon, make available, and otherwise exploit, in whole or in part, in all languages, anywhere in the world, by all means, methods, processes, and media formats and channels now known or hereafter devised, in any number of copies and without limit as to time, manner or frequency of use, without further notice to you, with or without attribution, and without the requirement of permission from or payment to you or any other person or entity." So if your comic is good enough, Marvel could even publish it, if we're getting technical about it.
So sure, this is probably just a fun way to let people have fun creating content with Marvel's characters, and the company will continue to employ professional comic book creators to make its commercial comics. It would be ridiculous to seriously suggest otherwise. But think about how much more efficient the feedback loop would be if they did just ask everyone to make the comics themselves. Everyone's comics would cater exactly to their own tastes, and if they didn't, they wouldn't have to go on Twitter to argue with the creator — they would have only themselves to blame!
The app is coming soon, so stay tuned for your opportunity to be the next Nick Spencer.
---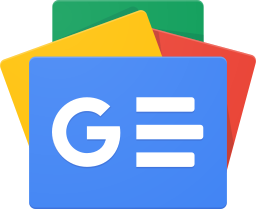 Stay up-to-date and support the site by following Bleeding Cool on Google News today!