Justice League Odyssey, one of the post-Metal/No Justice series is having some birthing pains.
Justice League Odyssey #1 was already delayed from the 11th of July to the 29th of August. Well, naturally, Justice League Odyssey #2 has also been delayed from the 8th August to the 26th of September, another seven week delay.
Justice League Odyssey #3 is still scheduled for the 12th of September, though I think we can agree that this will probably move too.
Artist Stjepan Sejic has said that two issues had to be scrapped, blaming miscommunication between parts of DC Comics. Bleeding Cool has heard from sources that it just wasn't up there with other Justice League launches.
But everyone seems grateful that Stjepan Sejic is such a fast and dedicated comic book artist to help get the comic back on track while still working on his own series, Mercy.
As long as it isn't getting to him…
i spend my days redrawing stuff! XD

anyhow update is coming on sunday

— stjepan sejic/ nebezial/ shiniez (@stjepansejic) July 5, 2018
Hang in there, Stjepan…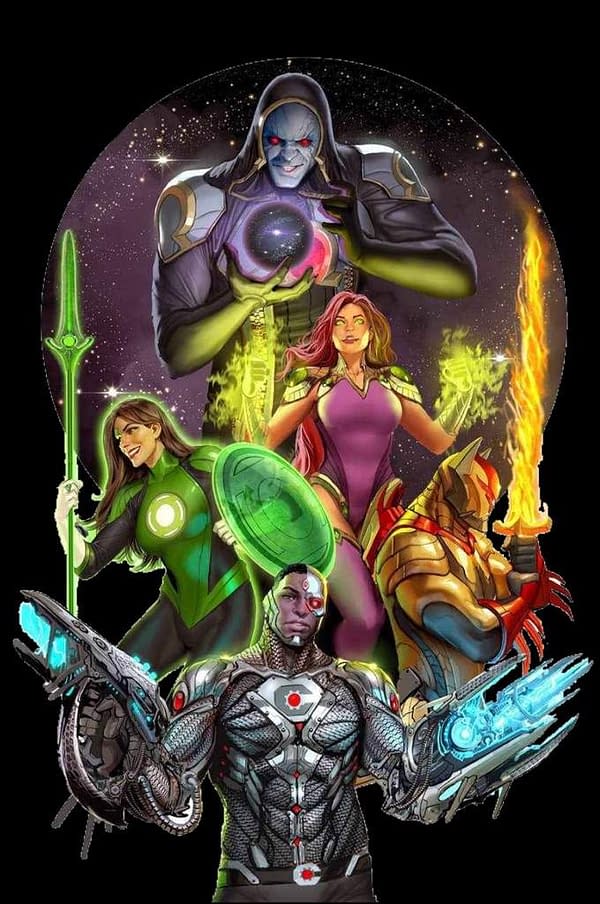 Enjoyed this article? Share it!