Laura Kinney is the Wolverine of the New X-Men
Looks like we don't need to wait for the Hellfire Gala after all. Marvel Comics has revealed the new members of the new X-Men team, to relaunch from Gerry Duggan, Pepe Larraz and Marte Gracia in July.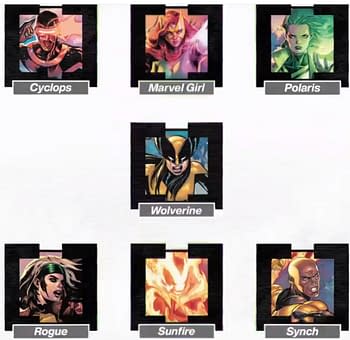 And they are Cyclops, Marvel Girl, Sunfire, Rogue, Wolverine, Synch, and Polaris. And the Wolverine in question is Laura Kinney. The character was created by writer Craig Kyle for the X-Men: Evolution television series in 2003, before debuting in the NYX comic series in 2004. Since then she has headlined two six-issue miniseries written by Kyle and Christopher Yost, a one-shot and self-titled series written by Marjorie Liu, and All-New Wolverine by Tom Taylor.
Laura was apparently the clone and later adoptive daughter of Wolverine, created to be the perfect killing machine. It is revealed later that she is not a clone but biological daughter of Wolverine. Like her father, Laura has a regenerative healing factor and enhanced senses, speed, and reflexes. She also has retractable adamantium-coated bone claws in her hands and feet. In the current Krakoan X-Men series, she joined Darwin and Synch to enter The Vault where she lived for hundreds of years before dying and being regenerated by The Five, without any of her memories. If she died, of course. Laura Kinney was played by Dafne Keen in the 2017 movie, Logan. And now this regenerated version is the Wolverine of the new X-Men comic book launching in July.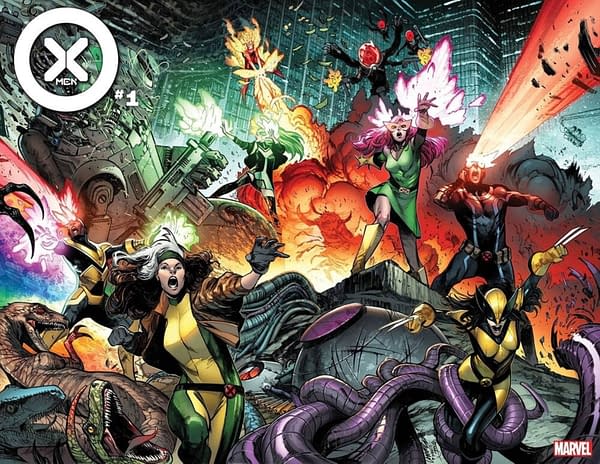 "It's my privilege and honor to be reteamed with Pepe Larraz as we throw beautiful and deadly threats at the X-Men beginning in July," Gerry Duggan said. "Mutants have saved themselves, and are now going to save the world. Krakoa will grow roots in the capital of the world, New York City, and the inaugural year will star Cyclops, Marvel Girl, Rogue, Wolverine, Synch, Sunfire, and Polaris. The threats to Earth will come fast and hit hard, and every page from Pepe and Marte will blow your hair back. See you in July."

A series of four jam variant covers for X-Men #1 will connect together as a homage, and in much the same way as Jim Lee's cover of X-Men #1 from thirty years ago, with Juann Cabal drawing Professor X, Carmen Carnero drawing Marvel Girl, Peach Momoko drawing Sunfire, Iban Coello drawing Synch, R.B. Silva drawing Cyclops, Natacha Bustos drawing Wolverine, Patrick, Gleason drawing Rogue, and Joshua Cassara drawing Polaris,
X-Men #1 will be published on the 7th of July.