Layoffs Follow Lion Forge/Oni Press Merger, As Does Backlash
Lion Forge announced earlier today that they have merged with Oni Press, which has recently been acquired by Lion Forge parent company Polarity, a holding company launched last year by Lion Forge co-founder David Steward II. Steward, who serves as CEO of Polarity, addressed potential layoffs in a New York Times interview with one brief statement: "We're going to take a look at efficiencies and identify a number of areas of growth as well." But several former Lion Forge and Oni employees have already revealed online that they're no longer with the company, and it appears that more may be gone but not speaking out yet.
Editor Desiree Wilson, who joined Oni Press from Dark Horse in 2017, wrote on Twitter that she was Oni's only Black employee before being laid off as part of today's merger:
As an editor, Wilson says the sacking could affect ongoing projects at the publisher:
One of those creators, D.J. Kirkland, tweeted:
Meanwhile at Lion Forge, now former editor Christina 'Steenz' Stewart didn't explicitly say she was laid off, but did make clear that she's no longer with the company:
Oni's Scott Sharkey was also let go:
And, according to comic creator Magdalene Visaggio, who writes the creator-owned comic Morning in America at Oni, so is Oni Director of Publicity Melissa Meszaros:
And indeed, Meszaros's Twitter bio now lists Oni in her past, along with this tweet:
https://twitter.com/melissmeszaros/status/1126315345638117376
While other Lion Forge editors have posted tweets indicating they don't know what their future will hold.
In addition, Lion Forge told Publishers Weekly that Lion Forge Editor-in-Chief Andrea Colvin has also left the company.
Lion Forge is a black-owned company founded in 2011 by David Steward II and Carl Reed, one which has always marketed itself as a champion of diversity and representation, touting the catchphrase "Comics for Everyone." That diversity seemingly extends not only to race, gender, and sexuality but also to politics, as Steward II is a frequent donor of Republican politicians, both in Missouri and on a national level, donating to the Republican presidential campaigns of Chris Christie and Jeb Bush in 2016. Lion Forge's About page describes the publisher's mission as follows:
As a company committed to "Comics for Everyone," we strive to publish titles that reflect the diversity of our world in the characters, the creators, and the Lion Forge team, and to create content that is just as original.

With both licensed favorites and brand new ideas, we are the brightest and most diverse talent in the industry creating the most awesome new comics and graphic novels that we — as fans — want to see in the world.
Oni Press, as well, is a brand associated, by design of the publisher, with the creation of diverse and inclusive comics. Today's press release announcing the merger contained no less than five statements from five different people at the company referencing that commitment in some way.
James Lucas Jones:
We want to build on our strength as a go-to destination for creators, grow our culture as an employee-first organization, and reinforce our commitment to our industry partners and friends. In an increasingly competitive marketplace, where the business of comics and graphic novels is rapidly evolving, this merger is a once in a lifetime opportunity for our two companies to pool our resources for one goal: to create the finest comics and graphic novels for everyone.
David Steward II:
What the team at Oni has built over the past 20 years is not only remarkable, but aspirational. When we first approached Joe (Nozemack), James, and Charlie (Chu) about the idea of working together, we hoped it would be a natural fit, as our shared mission is to bring diverse content to a global audience. The more we spoke, the more the relationship evolved to the point that we knew our combined experience and resources would align to achieve that goal and advance our unique position in the marketplace.
Charlie Chu:
This exciting partnership promises to supercharge Oni's efforts in navigating all facets of media and gaming, with publishing and advocating for creators still at the core of our values. As always, we are committed to working with a vibrant and diverse roster of creators and being the best partner in comics, graphic novels, and beyond.
Joe Nozemack:
Oni Press was started with the mission to publish comics and graphic novels that would appeal to a diverse group of readers and broaden the audience for the medium. 20 years later, I couldn't be prouder of the books we've published and the wide array of new readers and creators who have joined our community. It was obvious from our first meeting that the Polarity/Lion Forge team had these same passions and goals as the Oni Press team. And I have complete faith that the pairing of the two is going to continue that mission to make sure that there is an authentic and inspiring comic book for any and everyone who wants to join the comic-book faithful.
And Sarah Gaydos:
With our ability to target and develop talent, first-rate editorial guardianship and production of books, and sales and marketing expertise under HarperCollins alum Margot Wood, we'll be getting incredible, inclusive comics into even more hands. We will be the destination for creators who are looking for our high level of editorial curation.
And both companies, prior to the merger, have delivered on those promises so far, building a fanbase that appreciates the focus. And there's no reason to think that the people who remain at both companies have any intention of neglecting that commitment. But the merger has sparked concerns that some of the newly-combined company's plans are incongruent with that branding, with at least two prominent women of color losing their jobs in the merger, and probably more news to come. Additionally, writer, editor, and general comics luminary Cheryl Lynn Eaton posted a thread on Twitter about the implications of Lion Forge moving operations to Oni's home city of Portland (click through to read more):
If you're not familiar with why one might criticize a move to the city of Portland, a renowned center of comics arts which is also home to Image Comics and Dark Horse, as well as creators like "The Great One" Brian Bendis and Kelly Sue DeConnick, information is readily-found online that sheds light on the subject. Portland, the whitest major city in America, is also known for being a hotbed of far-right activity, with the Patriot Prayer group holding frequent rallies which Neo-Nazis have reportedly described as "fertile recruitment grounds." Earlier this year, the Mayor of Portland opened an investigation after a city police lieutenant was found to be exchanging friendly texts with a Patriot Prayer leader. An article from The Atlantic by Alana Semuels in 2016 details Portland's historical and ongoing problems with racism.
In the wake of all of this, former Oni Press Marketing Manager Rachel Reed, who left the company in 2018, has been tweeting her take on things, with no contractual obligations to temper her thoughts.
Reed goes on to address incongruities between the companies' mission statements and the results of the merger:
Some comics industry folks, such as creator Vita Ayala, are also using the merger to make a renewed call for unionization in comics.
It's been a rough couple of days for employees of Oni and Lion Forge affected by the merger, as well as the people affected by proxy, such as creative teams who no longer have an editor, or have a new editor, or even readers wondering about the status of their favorite books. Our hearts go out to everyone affected by the situation.
Bleeding Cool reached out to Lion Forge for comment, but they have not gotten back to us with one yet. We'll update this article if and when they respond.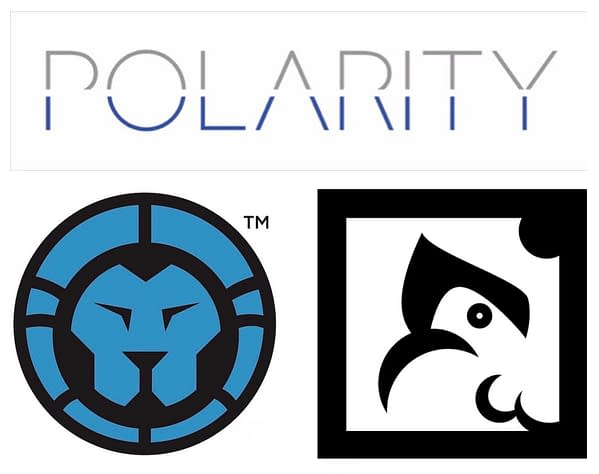 ---
---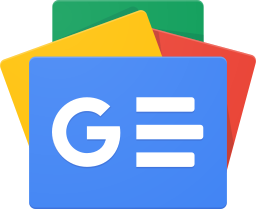 Stay up-to-date and support the site by following Bleeding Cool on Google News today!