We mentioned how French publisher Glenat was publishing new adaptations of Robert E. Howard's Conan stories. While Marvel Comics had paid a hefty sum, Glenat was working under the loophole that Conan stories are public domain in Europe. However, without the US market to access, no other English language publisher has wanted to translate them into English. And we suggested that maybe Marvel could do a deal with Glenat to publish them in English.
Well, it looks like they may be able to negotiate from a position of strength.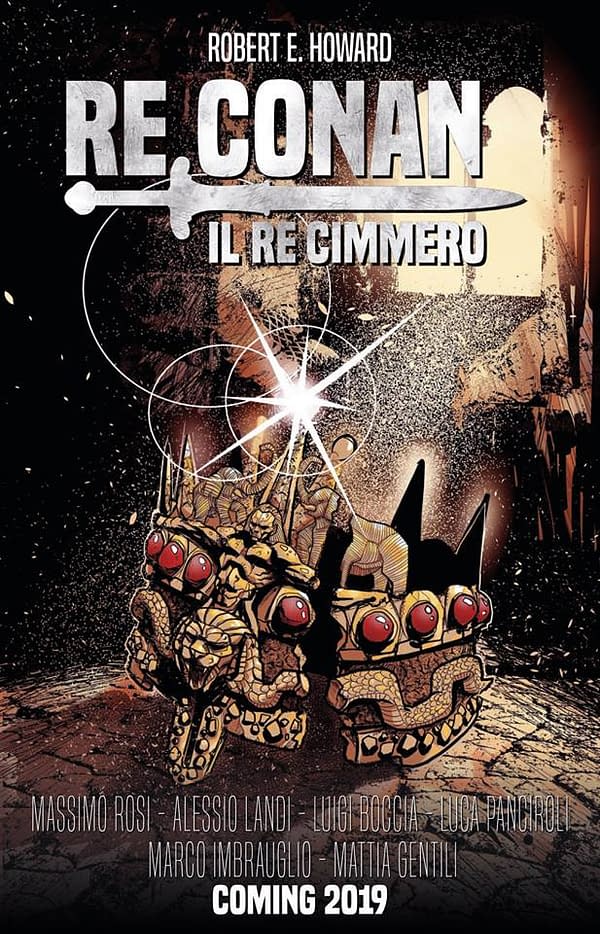 Because Italian publisher Leviathan Labs has announced it is also creating a line of Conan comic books, starting with a new Conan graphic novel for February next year.
It will contain a sequel to creator Robert E Howard's The Tower of the Elephant, as sorcerer Yara escapes his magical ruby tomb in the time when Conan has become a King and will be created by Massimo Rosi, Federico De Luca, Alessio Landi, Juan Torres, Luigi Boccia, Luca Panciroli, Alessandro Bragalini, and Marco Antonio Imbroglio.
Enjoyed this article? Share it!