Liefeld Does it Again in This Preview of Major X #5
Superstar artist Rob Liefeld is the creator of some of the best characters in comics. Deadpool. Cable. Domino. Just ask him yourself (for $25 on Cameo). And, of course, who could forget about Major X, the titular star of the comic previewed here, Major X #5. Liefeld created the good major back in the 90s, though he didn't have time to tell the story in X-Force because he was too busy founding Image Comics. So, after 30 years, this epic tale has finally seen the light of day, and it all comes to a close, too soon in our opinion, in just two issues.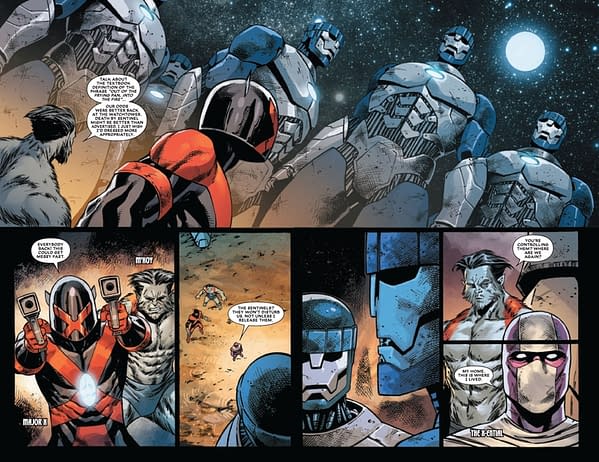 But Liefeld isn't done. Before this series is out, Liefeld will unleash yet another character on comicdom, as Major X #5 sees the introduction of Aura…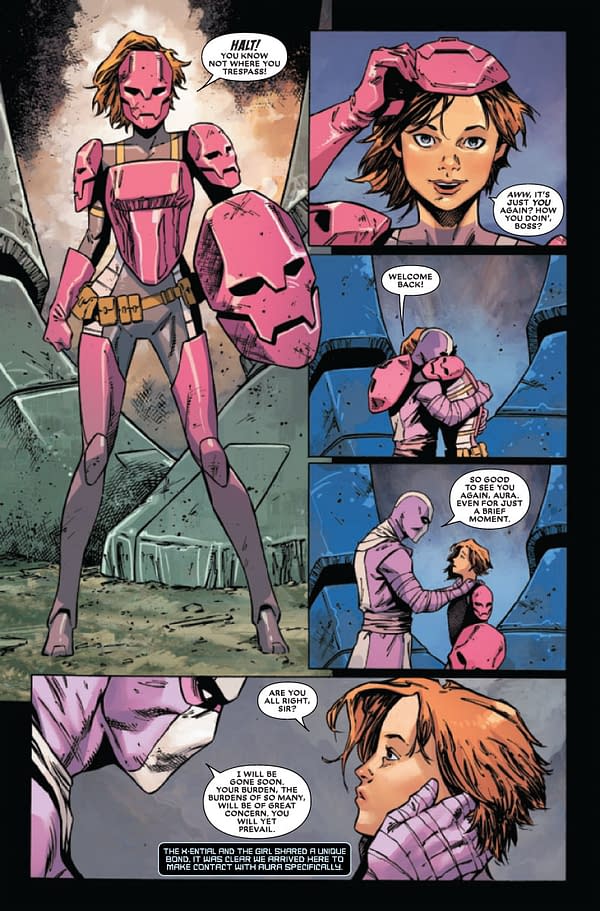 Will she be the next big breakout character? We'll have to read the rest of the issue to find out.
And now that you've read this preview, there's less than two full issues of Major X left. Sad, we know. But all good things must one day end.
Major X #5 hits stores on Wednesday.
h/t Newsarama for the preview.
Major X #5 (of 6)
(W) Rob Liefeld (A) Brent Peeples (CA) Rob Liefeld
The conclusion of a tale almost 30 years in the making – the fate of the X-Istance! The rise of the X-Ential! And the full identity of Major X himself!
Rated T+
In Shops: Jun 12, 2019
SRP: $3.99