Marvel's Lilith is used to giving birth to demons, but it's something even more evil that she will be birthing next month: an extraneous tie-in one-shot for a series that just launched a few months ago. Sure, you might have thought, deciding to pick up the new Ghost Rider series which explicitly purported to be friendly to new readers sounds like a safe bet. Nobody's a mutant, so you don't have to buy an entire line of X-men comics to understand it. It's not part of a "family" of titles so there's little danger of it getting dragged into anything other than the two or three line-wide super-mega-crossover events that Marvel runs each year. And the best part of all, it's only shipping once a month.
But here we are, with Ghost Rider #5 hitting stores in February, and we've already got a Ghost Rider tie-in one-shot to buy for $4.99. And even more disturbingly, the one-shot comes is branded as "Spirits of Ghost Rider," similar to "Web of Venom," hinting that we can probably expect more of these in the future.
Whatever happened to just having the events of a comic take place in that comic? Ah well, at least it looks pretty. Check out this first look preview below.
SPIRITS GHOST RIDER MOTHER OF DEMONS #1
DEC190913
(W) Ed Brisson (A) Roland Boschi (CA) Philip Tan
BURNING OUT OF THE PAGES OF GHOST RIDER!
Since the dawn of man, she has birthed the worst of humanity's ills… Her kin call her mama while men curse her name: LILITH! And when all the thrones of every netherworld are united, they shall call her by a new name: QUEEN. With art by definitive GHOST RIDER artist ROLAND BOSCHI!
Rated T+
In Shops: Feb 12, 2020
Final Orders Due: Jan 20, 2020
SRP: $4.99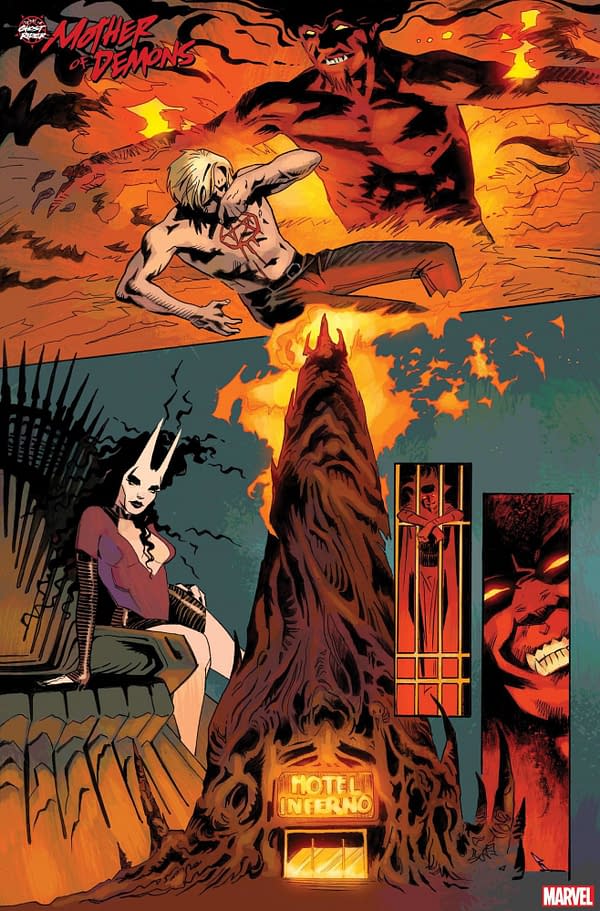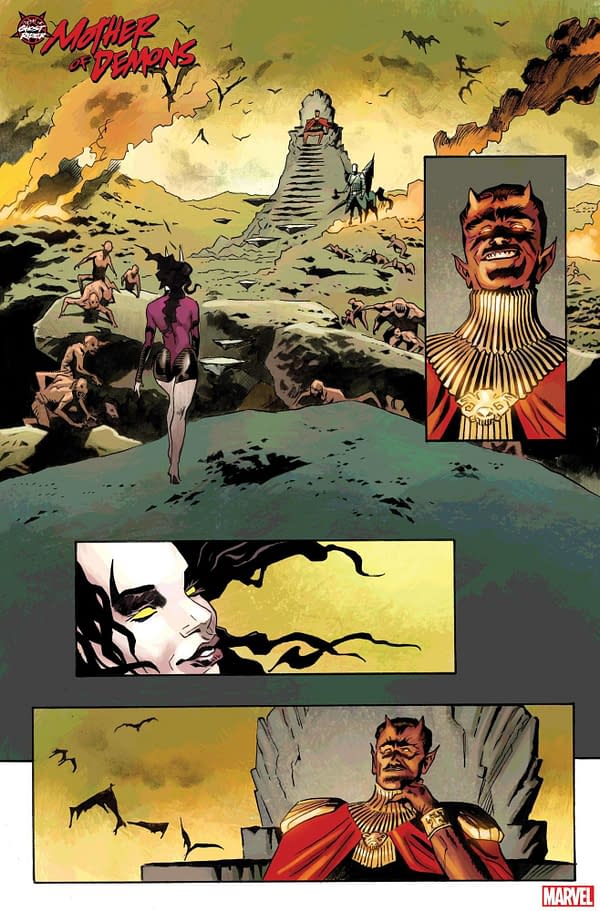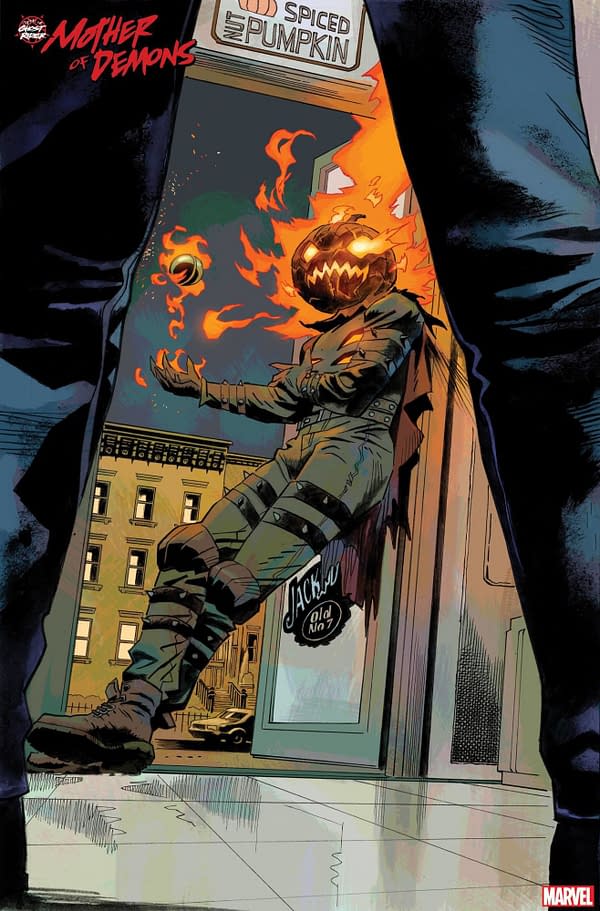 Enjoyed this article? Share it!