Image Comics has announced a third printing for Little Bird #1, the debut issue of the new series by Darcy Van Poelgeest and Ian Bertram. As often seems to be the case, Image says the comic will be "rushed" back for the printing to "keep up with increasing customer demand," indicating a real need for better planning in the comic book industry so that second and third printings can be ordered at a regular pace rather than in such a hurry.
Little Bird's sellout follows a global conflict between retailers to sell more copies of the comic, as previously reported on Bleeding Cool. Final order cutoff for the third printing is next Monday, leaving less than a week for retailers to place their orders and ensuring more chaos ensues when that inevitably sells out as well, forcing Image to scramble to order a fourth printing.
Check out the press release below:
INDUSTRY ABUZZ FOR BREAKOUT HIT LITTLE BIRD
Debut issue rushed back to third printing

PORTLAND, OR 05/01/2019 — Award-winning director/screenwriter Darcy Van Poelgeest and fan-favorite artist Ian Bertram's breakout miniseries Little Bird is being rushed back to print to keep up with increasing customer demand.

In the world of Little Bird, North America has been devastated by three decades of war as the American Empire expands under an ultra-nationalist, theocratic government. But from the ashes of defeat rises Little Bird, a 12-year-old girl who sets out to reignite the Canadian Resistance and discover her own identity in a world on fire.

Featuring the same limitless scope as a new East of West or Saga—and the drama and surrealism of Akira—Little Bird follows a young resistance fighter in a science-fiction style reminiscent of Alejandro Jodorowsky.

Little Bird #1, third printing (Diamond Code MAR198649) will be available on Wednesday, May 29. The final order cutoff deadline for comics shop retailers is Monday, May 6.

The digital edition of Little Bird #1 will also be available for purchase across many digital platforms, including the official Image Comics iOS app, Amazon Kindle, Apple Books, comiXology, and Google Play.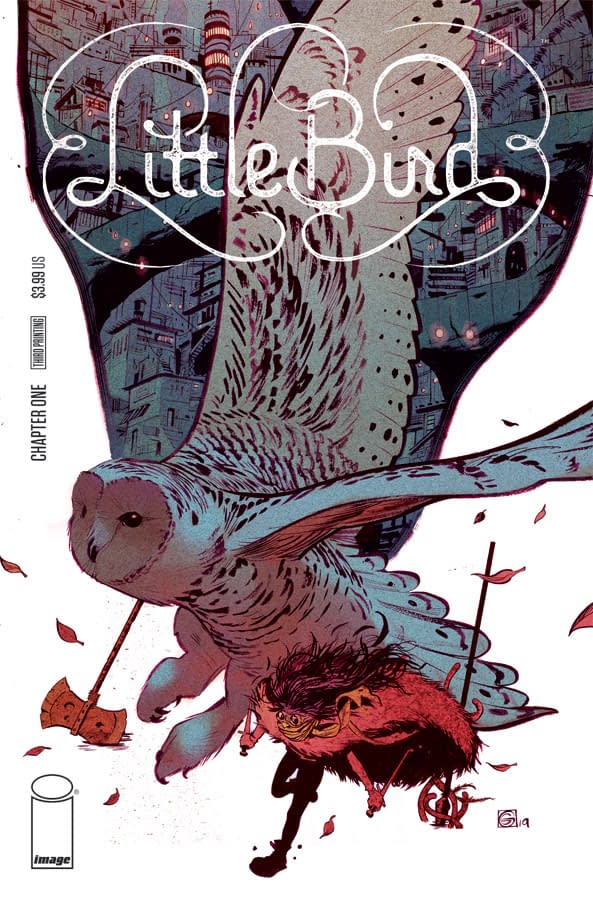 Enjoyed this article? Share it!