Live From Image Expo… Over Twenty Projects Announced For 2015 (UPDATE)
Peter S Svensson writes from Image Expo…
The Yerba Buena Center of the Arts is currently full and waiting for the show to begin. Music is playing. Because "Girls Just Want To Have Fun" played for a few moments, I'm guessing that Kieron Gillen did the mix for the pre-show.
The screen saver on the two large screens is the Image Logo with a Wicked and Divine-esque lightning bolt. Or Madman. But probably Wicked and Divine.
The main topic of conversation around the audience is "Who will write Spawn?" Mark Waid and Alan Moore are currently the top candidates. I'm holding out for Skottie Young!
Bowie is playing. Definitely Gillen's mixlist.
Eric does writing in Shower. Long showers rinse away inspiration. Ideas can come at any time. This year was so good in fact, Diamond's Gem Award for best publisher 2nd year in a row.
25% up on units sold. 33% up on dollars.
Article in SF Gate recently about the resilience of Direct Market comics.
2008 Stephenson took over. In spite of recession, Image Comics endured. Figured out how to thrive. Image Comics grew. In the past 7 years, staff of Image has doubled.
Proud to announce 2014 had double digit market share growth in Direct Market.
Kept as many comics at $2.99 or $3.50. Did so without increasing ads.
*applause*
$9.99 for new TPBs.
*applause*
#2 publisher in bookstores. Beating Marvel and VIz.
Listing the many Eisners, the NYT best sellers, half of more of their top ten list.
Image Comics had best year of Digital Sales as well.
Stephenson noted that Digital sales haven't negatively impacted Print.
Way back in 20th century, you watched Network TV. BIg 3 networks controlled what you watched. Cable TV took over, greater diversity in watching. Culture was geared towards mass consumption, has changed. Transitioning away from market controlled by Big 2. Everyone else trying to emulate Big 2. Image succeeds by just trying to be the best.
Lists successful series. "Entire line of bold new titles."
Stephenson prepares to announce titles….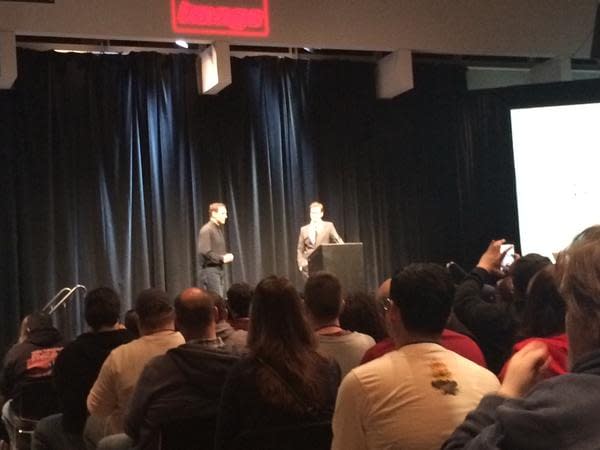 Rich says, if you saw a list of names, forget it for now…
Todd McFarlane to the stage.
Explains that he's he one of few people here since day one. He recaps the origin of Image Comics. The thing that struck McFarlane at the first Image Expo was that Image could be successful should he be hit by a bus. Made him feel like a proud parent.
One day one or two of you in the audience may be on this stage. McFarlane explains that Image is always going to be open to new creators. Points out that they don't have Disney or Time Warner backing them and are still #3.
Spawn #250.
Over 20 years to reach that number. Will never renumber.
Greg Capullo. $5.99 – 3 issues worth for price of two. Jock, Skottie Young.
Writer… Spawn 250 then Spawn Resurrection #1. One month for a #1 to jump on.
Paul Jenkins and Jonboy Meyers. Jenkins is writer.
Al Simmons returns in 250. Here to stay. Changed man. He didn't want to be in the game. He'll come back and take charge of the game.
Spawn 250, then Spawn Resurrection, Spawn 251
Brand new series, Savior #1 in April. What if the most dangerous man on Earth was the one trying to do the most good? The arrival of a Jesus figure who changes the world. Brian Holguin writing with Todd McFarlane, Clayton Crain art.
First 8 issues in the can. Fully painted.
Next creator is James Robinson.
Airboy is still in the works. Thank you for waiting.
Epic Sci-fi. Heaven by James Robinson Phillip Tan. Man goes to war with God and his Angels in the Future. Wally Wood-future men and Angels with blasters and flaming swords. How Religion can be twisted. A bit comedic. May see this book before Airboy, Tan is fast.
Brian Wood has announcements, couldn't make it.
Starve in May, Danijel Zezelj art with Dave Johnson. Future. Celebrity Chefs are like royalty.
Black Road with Garry Brown. Return to Viking stories.
Brandon Graham comes, asks to borrow money from Stephenson.
8House, announced last Expo. With Marian Churchland, his wife. Series of fantasy comics set in same world, series of miniseries coming out monthly. Marian is doing all the work, he does dialog.
Emma Rios comes out to join Brandon. She's doing one of the miniseries. Hwei Lim is the artist, Rios is the writer.. Mirror is the title of her mini. Mix of animals and humans, what happens when intelligent animals rebel against humanity.
Island is a magazine of creators doing their own works. It's Heavy Metal not for a teenage boy. Brandon has organized a bunch of creators including Emma Rios, Simon Roy, and a bunch of other creators. Michael DeForge.
A bundle of comics. 20-30 pages stories. Like buying three comics with some articles. "Hopefully it won't be a massive failure." – Brandon Graham.
June 2015, Emma's story for Island, "I.D." is about brain transplants and people switching bodies. Tagline "Why don't you like your body?"
Emma stays, Brandon leaves.
Emma here with Kelly Sue DeConnick.
"Pretty Deadly? We didn't forget" said DeConnick, but bemoaned how difficult it has been, and how Emma's art for it can't be done in 30 days. Emma doesn't need a writer, that she takes time to work with Kelly is a blessing.
Moving into second arc, skipping ahead in time, some historical touch stones. Bringing in elements of WWI. Cyrus, as little boy, now he's an adult. Serving with Harlem Rattlers in trenches. Teaser for arc two, saying goodbye to your son before you go. Meet new Reapers.
Looking at September solicits.
Emi Lenox to the stage.
Travel memoir, went to Japan. Tadima, means "I'm Home" in Japanese. Spending 7 days with her mother, visting her Grandmother's tomb. More of a graphic novel, watercolor, which is a lot more work. Handwritten, "I don't know enough about computer lettering. They can't criticize my own hand-writing". Summer release.
Jeff Lemire, her friend, takes the stage with her. They worked on Sweet Tooth before.
Plutona, 5 issue series, Leff Lemire writing, Emi Lenox arts, Jordie Bellaire colors. 5 kids discover the corpse of the world's greatest superhero, and how it changes them. Stand by Me and Lord of the Flies as inspiration.
Not sure when it's coming out. Fall? suggested Emi. (Emi leaves)
Jeff Lemire is about to announced next project. With an up and coming writer… Scott Snyder. Snyder joins Lemire on stage.
A. D. After Death. Snyder as writer, Lemire on art. A world stratified when the cure for death is discovered. Fall 2015. This is a graphic novel. Not a serialized comic. This is Lemire's first time doing a full GN with someone else writing. Snyder thanks fans their supports.
Brian K. Vaughan to the stage.
"I'm happy riding Fiona Staples' coattails."
New book. Steve Skroce on art. "We Stand On Guard" 100 years in future, heroic Canadian bad ass civilians fighting off US invading with giant robots. We will see how this turns out. Skroce is Canadian by the way.
The 34 page first issue is done. Coming in 2015, a limited series.
Marjorie Liu. Ready to announce… Sana Takeda art! Monstress. Summer 2015. An alternate 1920's Earth.
Brian Buccellato. Sons of the Devil. Kickstarter last year. With Toni Infante art. Kickstarter results delayed because of Image picking up title. It's about cults, family, what if your dad was Charles Manson? Takes places in LA, over 40 years. The Kickstarter short film will be online on Image website today.
Eric Canete and Jonathan Tsuei. 2006 when project began percolating, RunLoveKill. Lots of running, loving, killing. Choices and consequences. With Asskicking and robots and dinosaurs. Aiming for April release.
Alex De Campi. WIth Carla Speed McNeil on art. Kids on a trip. College kids, on the way to do charity work abroad, their bus falls off a mountain. It gets worse. Series is called No Mercy. 8 issues, then break, starting in April.
Kieron Gillen addresses the people of Earth. The Ludocrats. Working with Rossignol, with LaFuente, and Venancio. "A series of fantastical adventures beyond time, space and mortal comprehension." Summer 2015.
A book as good as Brandon Graham thinks his is.
Holy god, this speech he's giving is hilarious. He hopes someone is transcribing it.
The Ludocracy can not be contained. Must not be contained.
Jamie McKelvie then joins Gillen on stage.
Regarding Wicked + Divine, they are halfway through second arc, the third arc is called "Commercial Suicide:" single issues focusing on the cast. Guest artist for 6 issues. Stephanie Hans. Ameratsu. Tula Lotay from Supreme Blue Rose. The YA Issue 6 artist.
Phonogram 3 while guest artists do WicDiv. August 2015 fate. 80s music videos. The Immaterial Girl is title.
Aha's Take on Me is the most influential thing.
Chip Zdarsky crashes stage. Gillen is worried he's about to be in a Porn Parody. Zdarsky puts up his own banner in middle of stage. Crashes con. This is about ethics in Image Expos.
Announces Marvel's Howard the Duck. Slide is taken down.
He puts up a Gary the Duck cover. "I'm legally within my rights". Stephenson takes that down too.
Chip doing signing tomorrow at Good Vibration.
Book with Kagan McLeod.( Infinite Kung-fu creator) Kaptara, a scifi comedy series.
Dr. Moreau meets your old action figures. This is going to be weird. Motivational Orb. Best new character of 2015, floating orb with hands who motivates people. In April, Kaptara comes out. "Check out Gay Saga! 2015!" (Lead character is gay.)
Big Surprise!
Darwyn Cooke couldn't make it today. Revengeance is a three issue mini this Spring. Cooke has a prerecorded audio playing. Inspired by Mike Hammer novel. A man without violent impulse, forced to find revenge.
Skottie Young! It's been a long time coming, 14 years ago, restaurant in Chicago, waited there. Got a comic greenlit from Image, finally doing it. I Hate Fairyland. WIth Jean-Francois Beaulieu.
He loved Alice in Wonderland as a kid, as an adult, realized that the characters were all insane. "I would want to kill the guy telling me to eat Green Eggs and Ham. Gren Eggs are fucking rotten".
She's been trapped in Fairyland for 40 years, has the mind of 40 year old, body of 8 year old. Title was called originally "Fuck Fairyland." She kills the moon who has been narrating her story, and then kills the stars since they are witnesses. Fall 2015.
Stephenson announces the new Humble Bundle. Thank staff. At Cartoon Art Museum, the official after party, thanks the staff of Image Comics.
Staff takes the stage. Everyone applauds.
Last announcement.
Brian K. Vaughn with Cliff Chiang. BKV and Chiang on Paper Girls. 4 12 year old newspaper delivery girls, when something strange happens. Day after Halloween. Matt Wilson on colors. Ongoing series.
"If I'm not on a government list for googling 12-year old girls, the system has failed us" joked Chiang.
Thus concluded the announcements portion of Image Expo 2015.
---
---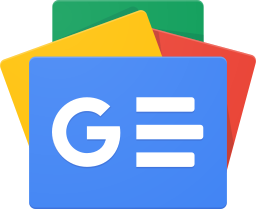 Stay up-to-date and support the site by following Bleeding Cool on Google News today!