So, Superboy is back. Jonathan Kent returns to Earth in Superman #7, out today. He has been gone for seven years, now aged seventeen and now sports a rather fetching scar on his right cheek. What could scar the face of a Kryptonian? Well, that's for another day, obviously. Possibly Superman #8, but by current continuity form, he may not even have a scar by then.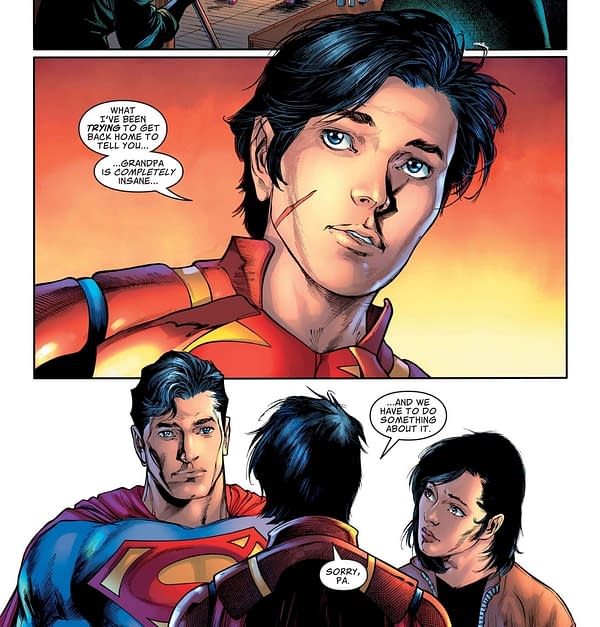 Jonathan Kent has clearly been through some traumatic moments, even before he left on the trip with Jor-El, he calls Superman 'Pa' now. Clark is the new 'Pa Kent'…but also, the word that Jor-El is crazy is suddenly news to Lois and Clark? They might as well have left him with… well…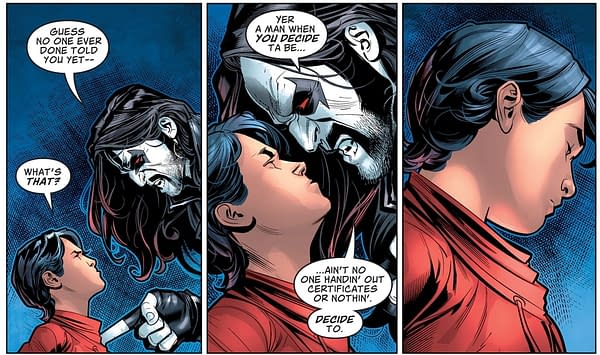 After all, this is the man who utterly messed with Superman and Lois Lane's life, used his soldiers to create tests for humanity, imprisoned all sorts of folks and was willing to let humanity die if only he could save his family.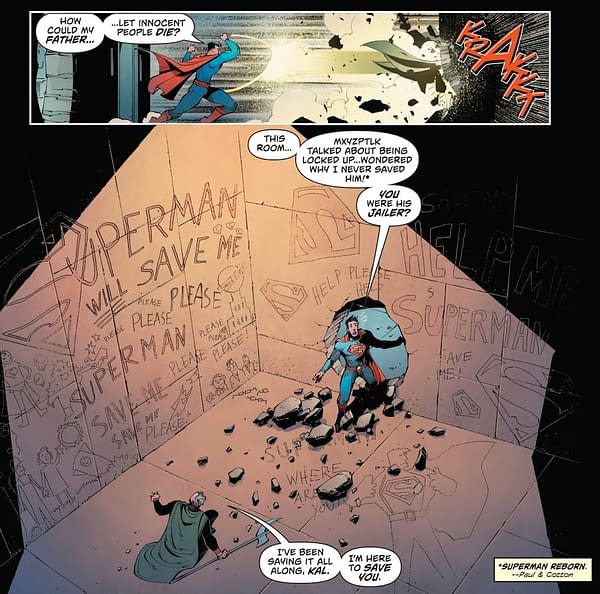 And suddenly now there's the realisation that he may be a few marbles short of the entire bag? What were your first clues that a man brought back from the dead by forces shown to mess with reality for their own nefarious purposes, and who has already shown to be a Machiavellian threat to all of humanity, may not have been the best person to leave your only child with for seven years?
So, yes, Lois Lane and Clark Kent may be two of the worst parents on the planet but at least they aren't as bad as the grandfather…
SUPERMAN #7
(W) Brian Michael Bendis (A) Brandon Peterson (A/CA) Joe Prado, Ivan Reis
It's the moment you've been waiting for: the shocking return of the son of Superman! A year spent traveling the stars changed Jon Kent. Are parents Clark and Lois ready for the all-new, all-different Superboy? Secrets are revealed, a new look debuts and Superman's world is changed forever! In Shops: Jan 16, 2019 SRP: $3.99
Enjoyed this article? Share it!