Over the weekend, Bleeding Cool ran a piece asking about the final scene of Action Comics #1001 by Patrick Gleason and Brian Bendis, which we thought saw Lois Lane, returned to Earth, holed up in a Chicagoan hotel, writing some kind of expose about her married life with Superman. No sign of Jonathan Kent who she had left Earth with, alongside his grandfather Jor-El for some galactic exploration. No sign that she had contacted Clark. And no explanation given.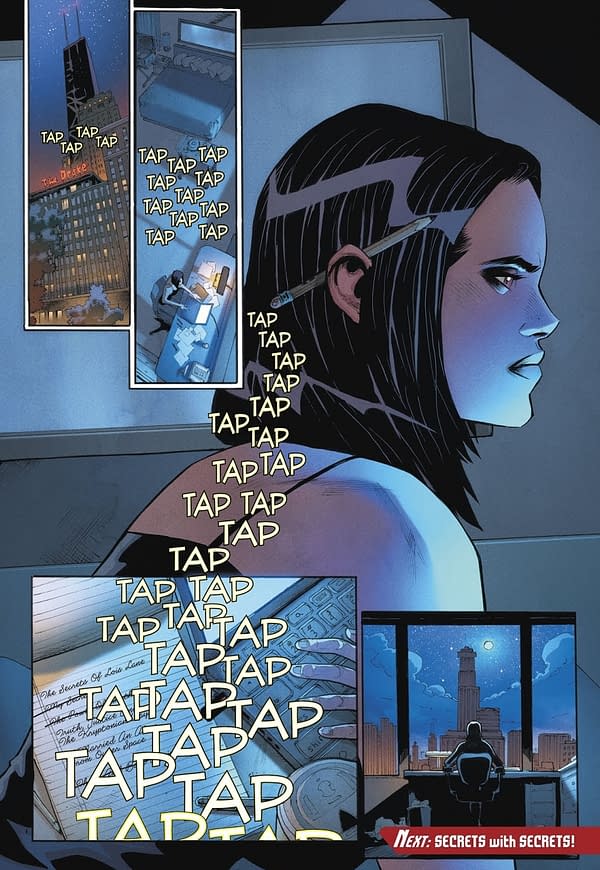 I was inundated with comments that I was a moron, I should take the article down, this clearly wasn't Lois Lane, it was Trish from the Planet who had already talked to Clark Kent about writing some kind of expose about his wife, what was I thinking, I should quit.
Well, it clearly wasn't Trish. The lighting was dark and yes the hair colour and eye colour were off. But today's DC Nation #3 in a piece looking for possible secret identities for the new Red Cloud villain in Metropolis, does clarify that, yes, it was Lois Lane…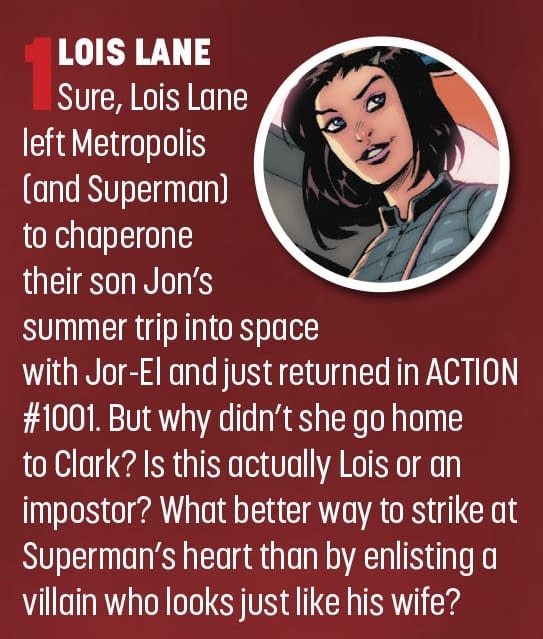 Though she probably isn't Red Cloud…
DC Nation #3 is published today. Action Comics #1001 was published last Wednesday.
Enjoyed this article? Share it!